Alternate Route Introduction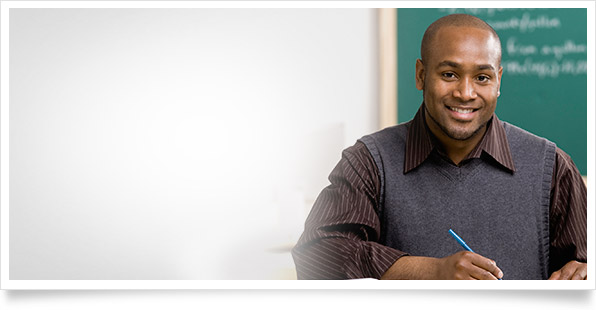 Stockton has been a proud service provider for the Alternate Route To Teaching in NJ program for over 25 years. This program is a pathway for those who desire to teach in NJ, but have elected not to pursue a traditional teaching certificate.
Please review all of the important information below if you are considering this option.
See the Atlantic City Press article on our program (October 25, 2017).
What is the Alternate Route Program?
The Alternate Route (CE) program is a non-traditional teacher preparation program designed for those individuals who have complete undergraduate or graduate degrees with a 3.0 or higher GPA (or 2.75 with a qualifying score on the Praxis II), but have not completed a formal teacher preparation program at an accredited college or university who wish to obtain the necessary training to become a NJ certified teacher. A traditional program is referred to as a CEAS. The Alternate Route Program is termed as a CE.
Where is the latest NJDOE information on the certification process? Click here.
How can I check on the status of my certificate process? Click here.
What is the hotline to the NJDOE Office of Certification? 609-292-2070
Stockton doesn't offer the Alternate Route in Career and Technical Education (CTE). If you are interested in teaching business or other technical courses, click here to reach Brookdale Community College, the only state provider of CTE Alternate Route Certification.
Am I Eligible for the Alternate Route Program?
Completing the Alternate Route program requires that the following series of steps be taken by a prospective applicant in the order listed below.
Step 1. The candidate and the NJDOE-

Apply for a Certificate of Eligibility (CE) through the Office of Licensure and Academic Credentials (OLC).

The requirements for a CE are listed on this link. They can be done in any order.
Note: although still listed on DOE documents, the 24 hour precertification course is no longer required for a CE, so we no longer offer the class. Additionally, you are not required to complete the new 50 hour course in order to obtain a CE, but you will need it in order to accept a teaching contract, so we encourage candidates to complete the 50 as soon as possible.
Click here to find the Praxis II tests that align to the CE you wish to earn.
Click here for information on the basic skills (also called Praxis Core or State Test) requirement.
Step 2. The candidate and a public or private school-
Once you earn your Certificate of Eligibility, apply for and accept employment in a contracted teaching position in a school willing to accept an Alternate Route Candidate.
The district then enters the teacher in the Provisional Licensure Registration Management System (PLRMS) formally termed the Provisional Teacher Program (PTP) with the state.
Step 2A. CE 50 Hour Course (Non-credit requirement to
enter

the Alternate Route to Teaching Program)
This online course includes 30 hours of online instruction, 10 hours of clinical observation and 10 hours of clinical reflection.

The purpose of this

course is to provide those interest in obtaining a teaching certificate through the alternate route program with an understanding of teaching as a profession, focusing on the culture of schools, including expectations and the transitioning necessary for new teachers. Topics will include classroom management, lesson planning, instruction, assessment, student needs, and the use of technology in the classroom.

This 50 hour course is one of the requirements of

the alternate route, however, this course is not a requirement for the certificate of eligibility. It is required once hired, so we encourage those who wish to enter the field of teaching through the alternate route at Stockton take this course as soon as they earn a certificate of eligibility and even before they begin interviewing.
FAQs
Q. May I take this course if I do not have a CE or a teaching contract?
A. Yes, this course is open to all. Having the course completed prior to interviewing and working would be beneficial to the candidate. Cost is $350.
Q. Do I need to take this course if I already have my CE?
A. This course is not required until a candidate accepts a contracted teaching position; however it is needed to begin teaching. Therefore, we suggest candidates consider taking the course as soon as possible. The following is from a broadcast to NJ Superintendents from the DOE on April 11. 2017. "Administrators should ensure that all new teachers hired who hold a Certificate of Eligibility (CE) are enrolled in an approved teacher preparation program by the start of their first school year and have received confirmation from the preparation program that the new teachers have completed the pre-professional (50 hours) component of the program. "
Q. Can I take the 50 hour class if I plan to work under a CTE or P-3 CE?
A. No. Stockton is not a provider of CTE or P-3 Alternate Route Certification; the state has requested only the institution to which a candidate will attend the 350 portion should be the institution to provide the 50 hour portion.
Q. Do you give any credit for the people that already took the 24 hour course if we need to take this new 50 hour course?
A. Those individuals will have the option to be excused from 20 of the online hours.
REGISTRATION FOR THE 50 HOUR COURSE
January - December 2018
This online module will run continuously throughout the year. Students are able to join at anytime and complete the course at their own pace. Beginning January 2, 2018, to register for this 50 hour class, contact Mariah Duffey in the Office of Continuing Studies: 609-626-3599.
Note: for those candidates who have already completed the 24 hour pre-cert program, you will be permitted to skip some of the online course requirements.
No prerequisites - open to all
Step 3. The candidate then registers for the Alternate Route teacher preparation program directly with a provider of which Stockton University is one.
This is the new 400 hour two year graduate level program. This includes the 50 hour non-credit preservice course detailed below along with 350 hours of graduate work. Classes are offered in hybrid (75% live and 25% online) form as well as some fully online classes. Students would be enrolled in 5-6 credits per semester.
Graduate credit costs are linked here.
Financial aid information is linked here. Check into the Teach Grant. If you work in a high needs district/content area, you may qualify. Contact

Terra Mecouch, who handles Financial Aid for all Education students, including Teach grant applicants. She's at 609-626-6051.

Additionally, it is recommended candidates review the contract of their new teaching position for any information on reimbursement by their school.
The worksheet of courses, which will be held in the Fall and Spring semester on Tuesday evenings from 4:30-7:30 PM at the Galloway Township Middle School:
Application to the 350 hours - If you have completed steps 1 and 2 above, and contacted the director regarding the 50 hour course, you may apply to the Graduate Program here.
The ideal time to apply is in the summer for a September start or if hired in the fall, apply in the fall for a January start. If hired in the winter or spring, email the Executive Director.
Discover Stockton Online Application (you must create a Discover Stockton Account)
Application fee: $50 (non-refundable), submitted with your online application
Contracted teaching position (a contracted long term leave is acceptable, a substitue position is not)
Enrollment in the NJ provisional teaching database PLRMS (completed by the school district)

Appropriate NJ Certificate of Eligibility (CE)

.

Praxis II scores

Graduate application essay

Three current letters of recommendation written specifically for MAED admissions

Resume

Official transcripts from all colleges/universities attended (including Stockton) mailed or dropped off directly to the Office of Graduate Admissions

A baccalaureate degree from a regionally accredited institution of higher education

A minimum grade point average of 2.75
Contact me with additional questions.

Michael Hinman
Executive Director of the Alternate Route To Teaching Program
Altroute@stockton.edu