Successful Aging Festival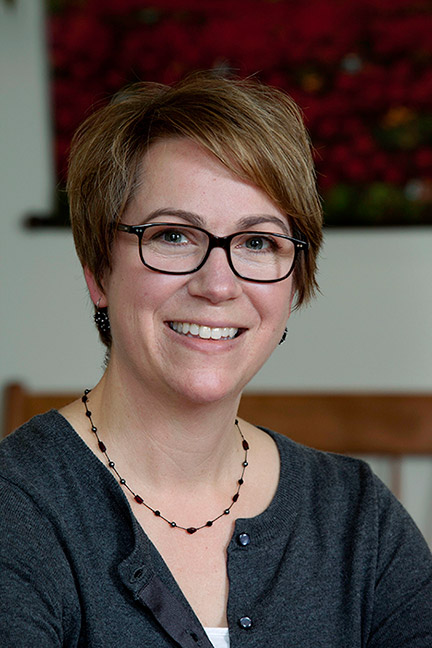 Galloway, N.J. – The Stockton Center on Successful Aging (SCOSA) will host its annual Successful Aging Festival from 10 a.m. to 2 p.m. on May 16 in the Campus Center.
This free and open to the public event will feature over 40 exhibits by local service organizations, as well as numerous talks, workshops and demonstrations related to aging and aging awareness led by industry professionals.
At noon, keynote speaker and Central Connecticut State University Psychology Professor Carrie Andreoletti will lead a presentation titled "The Age Friendly University Pathway to Successful Aging." This talk will address how the 10 Principles of Age Friendly Universities provide the means to nurture positive attitudes at all ages, create opportunities for many forms of engagement, and encourage health and well-being among older adults.
A panel discussion on successful aging will feature former U.S. Ambassador to Panama William J. Hughes, Stockton Provost and Vice President of Academic Affairs Lori Vermuelen, and Interim Executive Director of the William J. Hughes Center for Public Policy at Stockton, John Froonjian.
Other workshops include:
"Nourishing Body and Soul: Historical Stories of the People Who Feed South Jersey" by Jeff Quattrone

"Veterans' Aging" by Lisa Cox and Ashley Jones

"Fact and Fiction: A Writer's Perspective" by Mary Ann Trail

"Internet Security: Connecting Online Safely" by Ben Brotsker

"Lotus Flower Art Making" by Saskia Schmidt

"Memories in the Making: An Art Program for Those Living with Dementia" by Maria Garcia

"Chair Yoga" by Luann Anton
Visit the SCOSA website for more information.
Major sponsors of this year's festival are: Encompass Health Rehabilitation Hospital of Vineland, the William J. Hughes Center for Public Policy, South Jersey Gas Company - Energy Efficiency Department, Angelic Health, Seashore Gardens Living Center, the Stockton University Retirees Association (SURA), the Frances Leonilda Acerra Christopher Memorial Fund, the South Jersey Senior Marketing Group, and the Southern New Jersey Council on Issues of Aging Endowment Fund.
Reported by Kat H. Wentzell.
# # #
Contact:
Diane D'Amico
Director of News and Media Relations
Stockton University
Galloway, N.J. 08205
Diane.DAmico@stockton.edu
609-652-4593
609-412-8069
stockton.edu/media