Student Spotlight

School of Health Sciences students are shaping their futures by participating in research and contributing to positive change in the community. Please browse the stories below to see how our students are shaping the future and to see the variety of opportunities available for interested students.
Briann Skiba
Stockton University's Accelerated Bachelor Science in Nursing Program congratulates Student Nurse Briann Skiba, BSHS for her continued work educating students and clinicians on Neonatal Abstinence Syndrome (NAS). On this topic, Ms. Skiba published an abstract of her work in a scientific poster at the Stockton Day of Scholarship 2021, has a literature review manuscript under publication consideration, and has been appointed a primary co-investigator on an IRB approved study for a new treatment protocol for NAS infants with neonatologist Dr. Alexander Friedman, DO. She is currently working with neonatal nurse educators to develop professional audience NAS lectures to be presented at the local, state, and/or national level.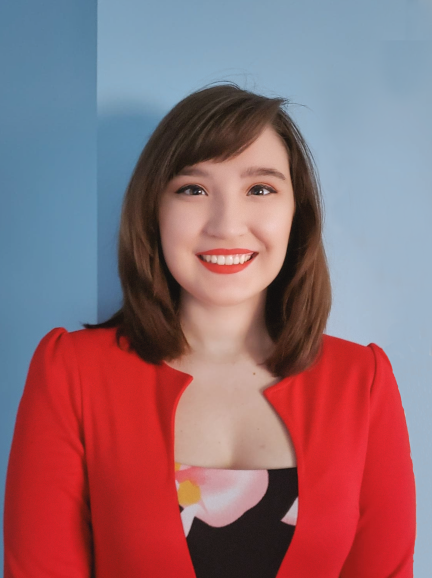 Robin McClain
The School of Health Sciences congratulates student and New Jersey Society for Public Health Education (NJSOPHE) member Robin McClain for winning the SOPHE/NCHEC Helen P. Cleary Scholarship. Robin is an undergraduate of seeking a degree in Public Health, with a concentration in Community Health Education. McClain said " I look forward to the the time when I am able to fully become a passionate Certified Health Education Specialist in our local County of Atlantic, New Jersey."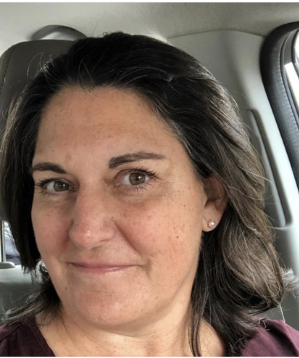 Harlee York
The School of Health Sciences is pleased to announce that Exercise Science student Harlee York is the first student in Program history to present research (as an undergraduate student) at a national meeting. Her first authored abstract titled "Changes in Analgesia, Hyperphagia and Depression are Mediated by Endogenous Opioids Following Forced Swimming Exercise" was presented as a poster presentation today at the Annual Meeting. The project was under the direction of Exercise Science faculty, Dr. John Guers, with Dr. Kelly Dougherty and Dr. Bryce Muth (both Exercise Science faculty) as co-authors. Below is a picture of the presentation.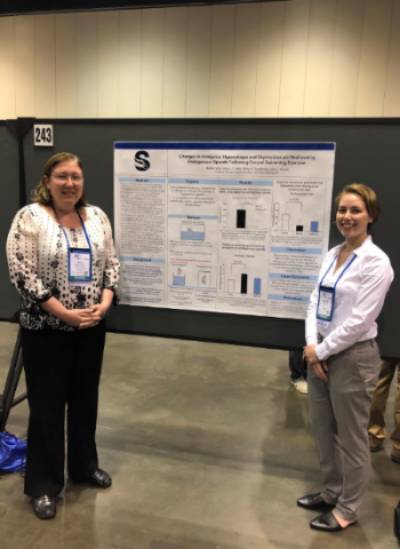 Erin Cannon
Dr. John Guers and Exercise Science student, Ms. Erin Cannon were selected to receive the Research Experience for Undergraduate (REU) Award from Stockton University. The award is funded through the of office of the Provost. Students and their mentors compose a written proposal and budget on how the funding will be implemented. The proposal that was submitted was so Dr. Guers and Erin could investigate the role endogenous opioids play in cardiac function following exercise. Erin will be trained how to use a cardiac ultrasound machine to conduct the research. This project will provide information on how opioid blocking drugs, commonly used for addiction and weight loss, influence cardiac function when exercise involved.
Harlee York
Congratulations go to Harleey York, a junior Exercise Science student, who presented at the Mid Atlantic Regional Conference of the American College of Sports Medicine (MARC-ACSM). She presented her abstract entitled "Analgesia, Hyperphagia and Behavior Modifications are Mediated by Endogenous Opioids Following Forced Swimming Exercise" during an undergraduate oral presentation session. The data presented were a result of a Research Experience for Undergraduate (REU) award Harlee received to help fund the project which is under the direction of Dr. John Guers.