NJ Greek American Oral Histories Project
Archiving the Greeks of Atlantic City & South Jersey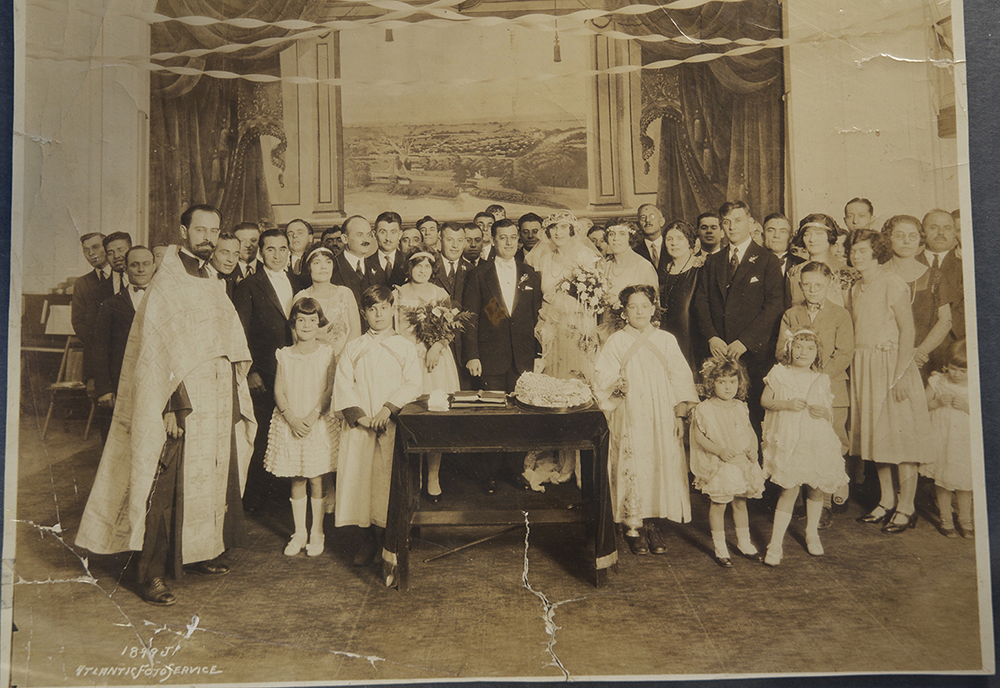 The New Jersey Greek-American Archive and Oral History Project
The Pappas Interdisplinary Center for Hellenic Studies at Stockton University, with the support and collaboration of the Friends of Hellenic Studies, a non-profit organization that is part of the Stockton University Foundation, has established a New Jersey Greek-American Archive and Oral History Project.
Working also in collaboration with the Stockton History Department's Oral History Project, The New Jersey Greek-American Archive and Oral History Project is committed to providing a professional-quality oral history archive for the Greek-American community.
---
Project Goals
To document the rich history of the Greek-American community in New Jersey focusing, primarily, on southern New Jersey from the curliest immigrations to the present
To collect oral histories and transcripts, photographs, family movies, and other memorabilia reflecting the Greek- American experience
To teach undergraduates and graduate students about Greek-American history
To train undergraduates and graduate students in oral history techniques
To make Greek-American history accessible to the wider public
To provide materials for scholars of Greek-Americans, of immigration, and of South Jersey
To provide pedagogical materials for teachers incorporating Greek-American heritage into courses on NJ and American History.
---
DOING GREEK-AMERICAN ORAL HISTORY
Guidelines for Selection of Interviewees
Interviewees are individuals who are Greek- American or American of Greek Affiliation, or who identify themselves as ethnic Greeks or as Greeks of the Diaspora, preferably oldest first. In cases where an individual is deceased, the recollection of a family member(s) will be collected.
The location of the population to be included is New Jersey, primarily focusing on the South Jersey region. It may also include locations elsewhere in the United States where related immigrant persons of previous generations reside or have resided.
---
The Interview Process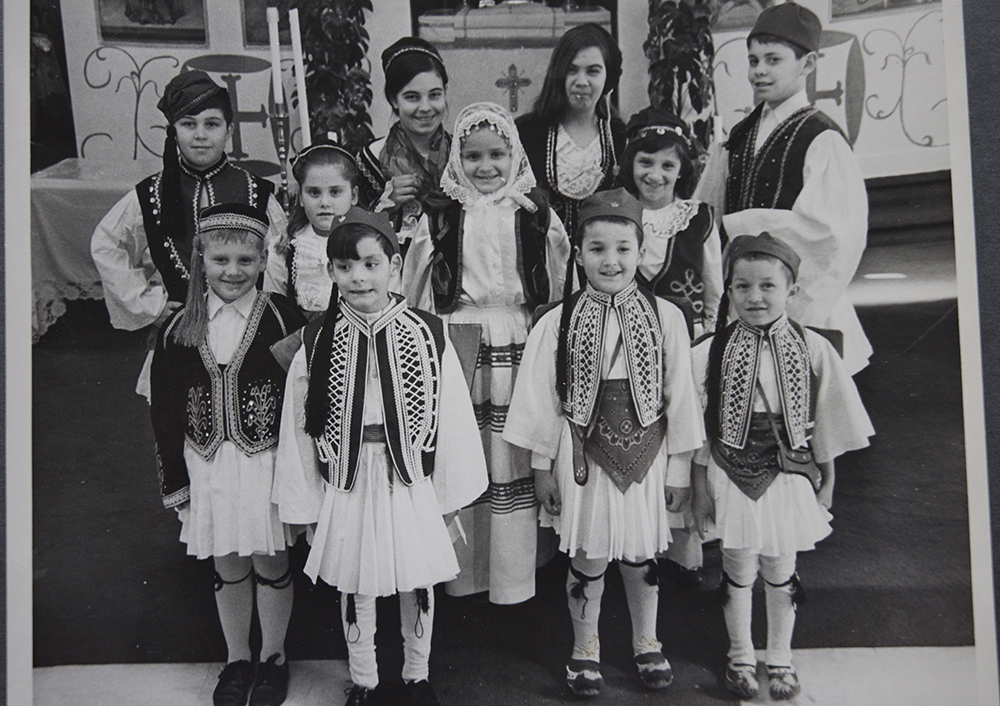 Time limit of taped interview is 60-90 minutes (videotaped when possible)
Interviews will be conducted by Stockton students or Stockton affiliated individuals
Each participant in these projects will receive a CD or tape of his/her interview, and a copy of the transcript edited in accordance with the highest scholarly standards
Family and/or friends are welcome to be present during the interview, but cannot participate.
A consent form (consent to be recorded) must be signed before the interview is conducted as the information will be made public.
Diaries, journals, and photographs may be brought to the interview.
These oral histories will be carried out in accordance with the standards set by recognized scholars in the field. The CDs and transcripts will form part of the permanent archive and will be kept in the Stockton University Library. They will be available for consultation by scholars and may be used by the University in the production of print and media materials, including but not limited to websites, for education, scholarly, and promotional purposes.
Sample Questions
Who were the immigrants in your family?
Recall how you (they) lived there.
When and where did you (they) arrive in the U.S.?
What was your (their) plan to support yourself (themselves) here?
What were you expected to learn about citizenship?
What were the ethnic backgrounds and customs of each of your parents?
Where did you go to school?
How did you choose your way of making a living?
What languages do you speak?
What Greek related customs and values do you think are important to preserve?
Describe your feelings of identity as an American.
Describe your feelings of identity in relation to Greece or to Greek culture.
Have you ever felt that you were discriminated against because of your Greek or ethnic heritage? If so, could you tell us about your experience(s)?
Do you feel your Greed heritage distinguished you in some way in your social interaction with people or other backgrounds?
What values from your Greek background would you like to pass on?
What values from American heritage would you pass on?
What is the nature of your religious affiliation?
In what way has it played a part in your life?
FUNDING THE NEW JERSEY GREEK-AMERICAN ORAL HISTORY ARCHIVE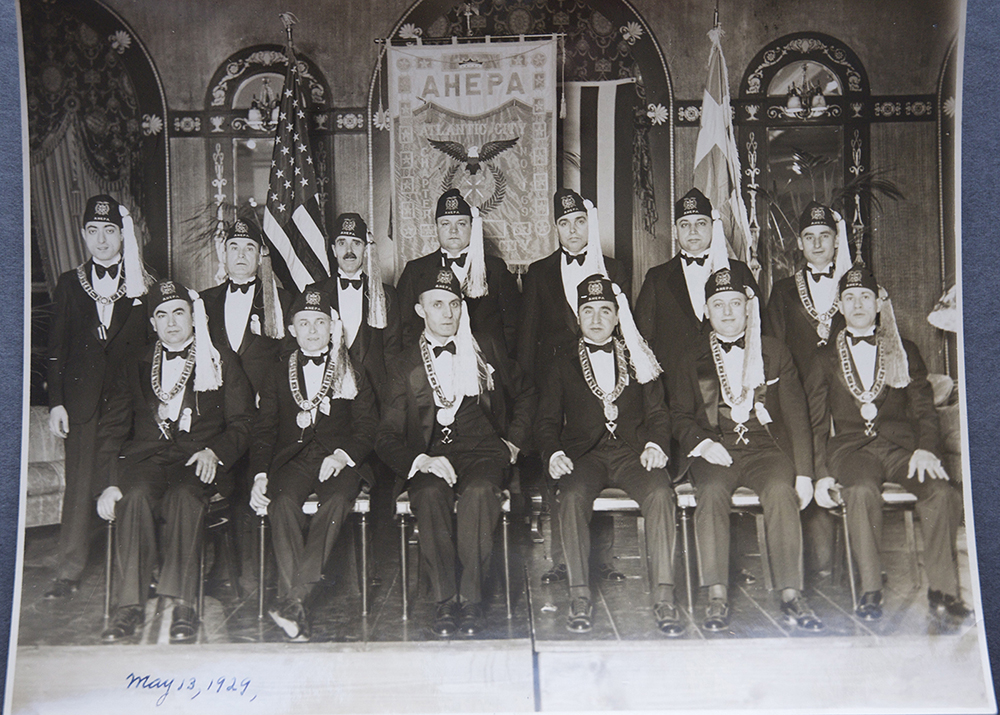 The estimated cost for conducting each interview and producing edited transcripts and CD's is $250.00 per individual. To properly document the community history, this project requires long term financial support from the Greek-American community.
Funds raised for the project will be used to conduct interviews and create archival materials for the Greek-American Archive and Oral History Project. Naming opportunities are available for significant gifts.
Also, individuals may sponsor or "gift" individual interviews in the amount of $500 to cover the expenses and to contribute to the Project fund.
Anyone wishing to volunteer to assist or to support financially this project on the Greek-Americans should please contact the ICHS.
If you have any questions regarding our events, activities, scholarships, study abroad programs, courses, Modern Greek, this website or anything else, please do not hesitate to contact us at
ichs@stockton.edu
.