Symposium in Istanbul 2010
Istanbul 2010: A Look Back

(Please click on the image to the right for a sampling of the music of Bosphorus, an ensemble of Greek and Turkish musicians)

The second in a series of symposia hosted by the Interdisciplinary Center for Hellenic Studies at Stockton University was held in Istanbul from June 9th through the 11th. It followed a symposium in Delphi (2008) and was, by all accounts, a tremendous success. It and the peripheral programs which included a concert, three play performances, a tour of the Halki Theological School, a tour of Saint George's monstery on Prince's Island, an informal and impromptu gathering with the General Consul of Greece in Istanbul and much more took made for an unforgettable experience for the students, professors, speakers and guests, who came from the US, Greece, Turkey and the UK.

While the editors will slowly begin to prepare the collected papers for publication, we will, in the short term, try to fill you in on all that happened. In the coming days, check back here for reflections on and photos of the unforgettable experiences on the serene yet controversial island of Halki (Heybeliada) in the magnificent City.

Those of us who attended wish to express our deepest gratitude to our supporters, funders, hosts and guests who made the endeavor possible and worthwhile.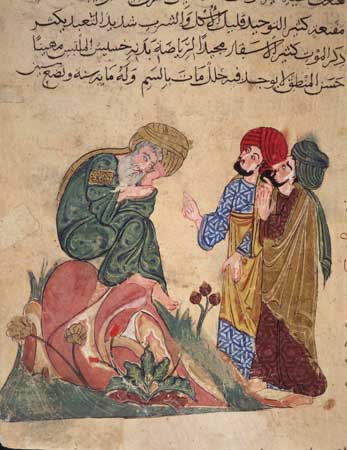 Greek Orthodox (Rum Ortodoks) Religious Culture in Ottoman Anatolia: Monuments, Memory, and Material Culture A Symposium to be held on Heybeliada, Istanbul- Turkey
June 9-12, 2010
Sponsored by the Interdisciplinary Center for Hellenic Studies
The Richard Stockton College of New Jersey


This international symposium will be the second organized by the ICHS of Stockton College. In 2007, we conducted a successful literary symposium in Delphi, Greece (American Experience of Delphi). The papers have been edited, and we are swiftly moving towards publication by the ICHS and Somerset Hall Press to to be completed in 2010.

ICHS is able to offer you free accommodation, and breakfast at the Halki Palace Hotel for the duration of the symposium. Unfortunately, at this time, no other travel expenses are able to be offered. We will, however, make all necessary arrangements for airport transfers to and from the Halki Palace Hotel including ferry rides.


Please feel free to contact us with any questions at ichs@stockton.edu.
The massive group trip to our symposium in Istanbul was the second of its kind for us (first was Delphi 2008). Arts and Humanities Assistant Dean, Nancy Messina was with us and fortunately kept track of all the goings on. What follows is her six-day report.
Each of us who took part in the experience took something special away. This page features images and thoughts from people who were there. Click on a name from the list below. The images (where provided) are those of the writer and are used by permission.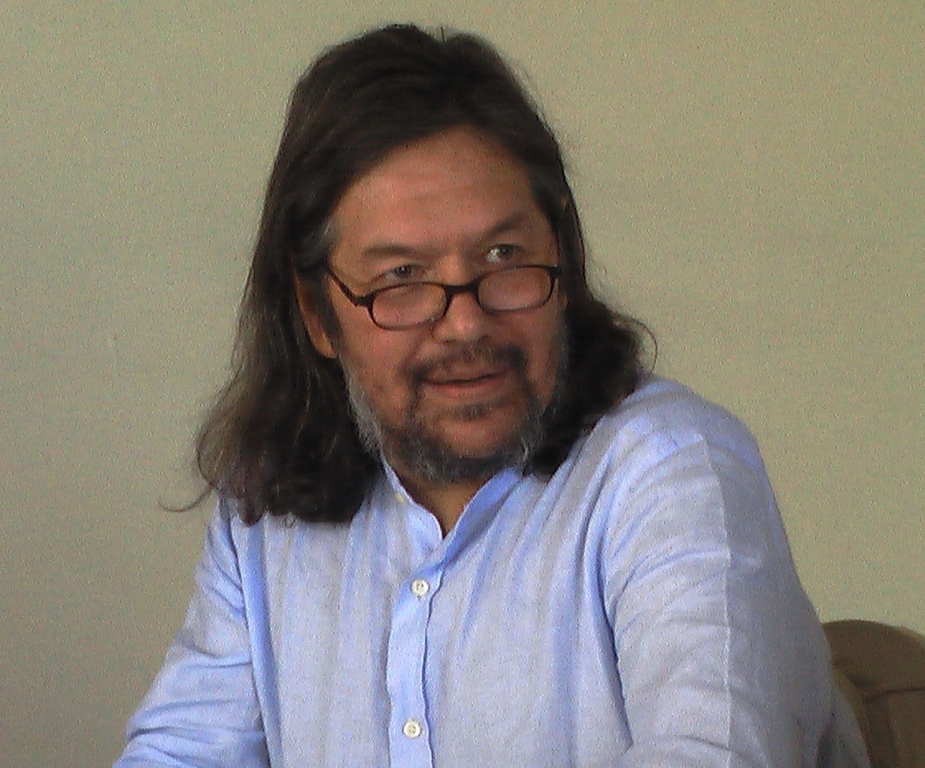 Professor Sacit Pekak of Hacetteppe University in Ankara, Turkey presented a fascinating look the abadoned churches of Cappadocia and the problems identifying and finding modern-day uses for them. His paper was entitled, "Ottoman Period Churches of Cappadocia."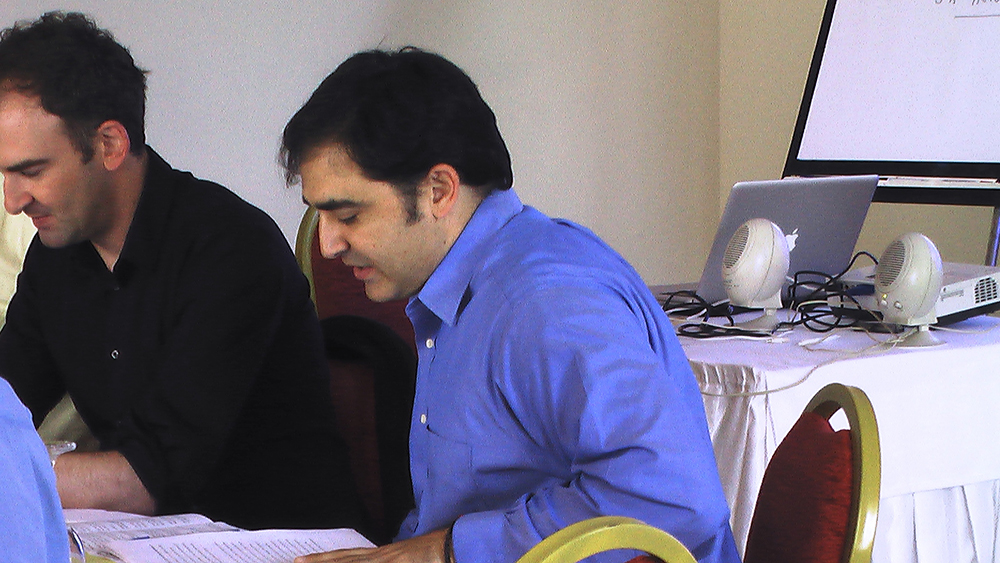 In addition to hosting and organizing the symposium and co-writing Stones from God, Professor Tom Papademetriou presented a paper entitled, "The Greek Orthodox (Rum Ortodox) Religious Culture in Ottoman Kayseri.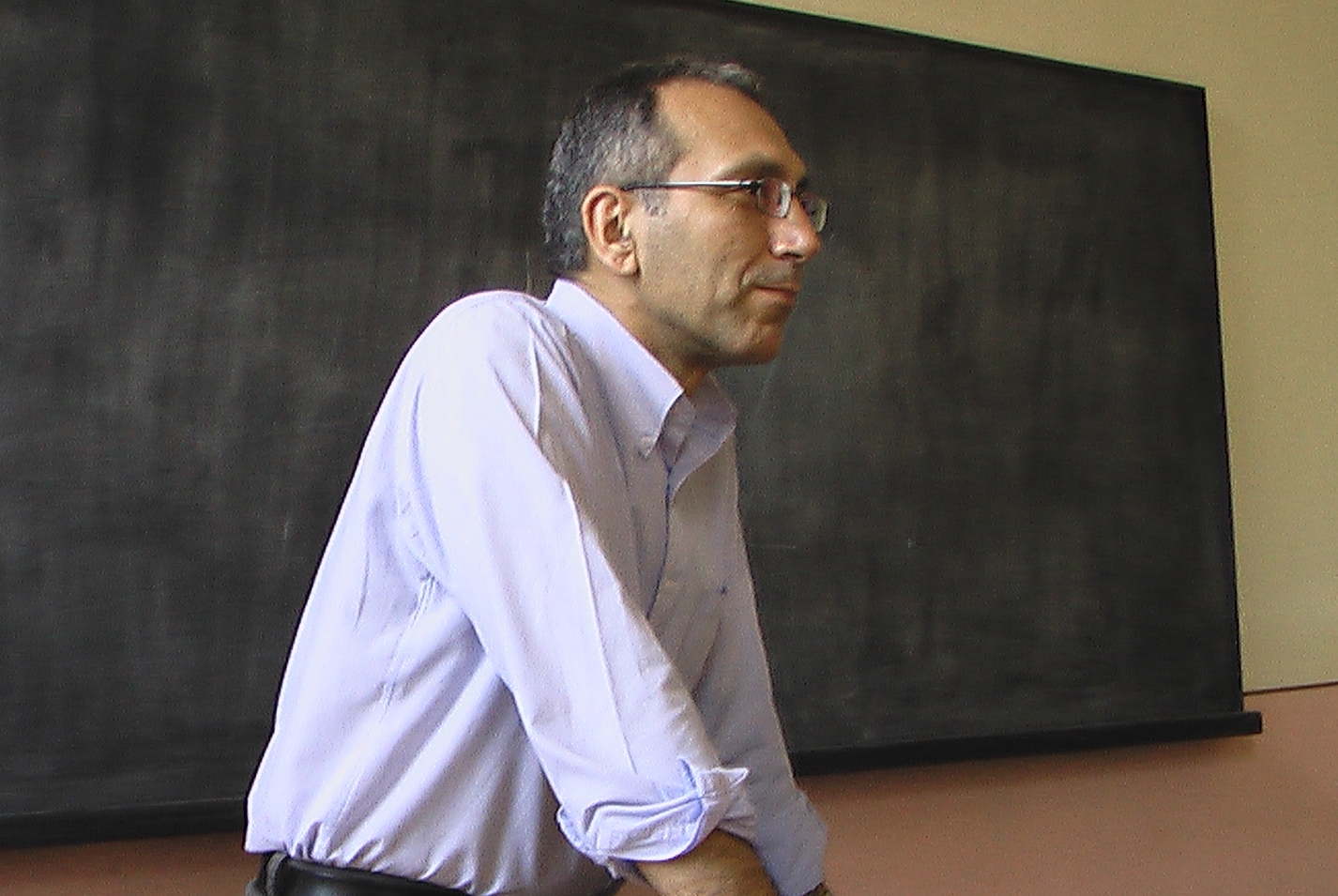 Professor Iosif Vivilakis of the University of Athens, in addition to editing and directing a staged reading of Auxentian Repentant, preseneted a paper entitled, "Orthodoxy and Heresy, Drama and Humor in the Christian East of the Eighteenth Century."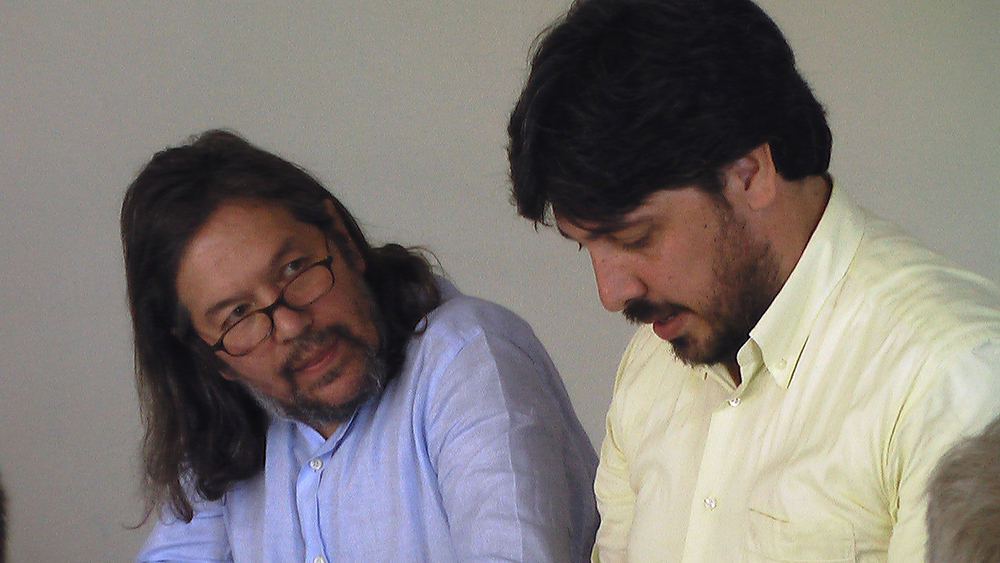 Dimitri Stamatopoulos of the University of Macedonia (right) delivered the opening paper: "The Case of Paisius, Metropolitan of Caesaria in the Context of the Interest Groups' Conflicts During the Post-Revolutionary Ecumenical Patriarchate's Life."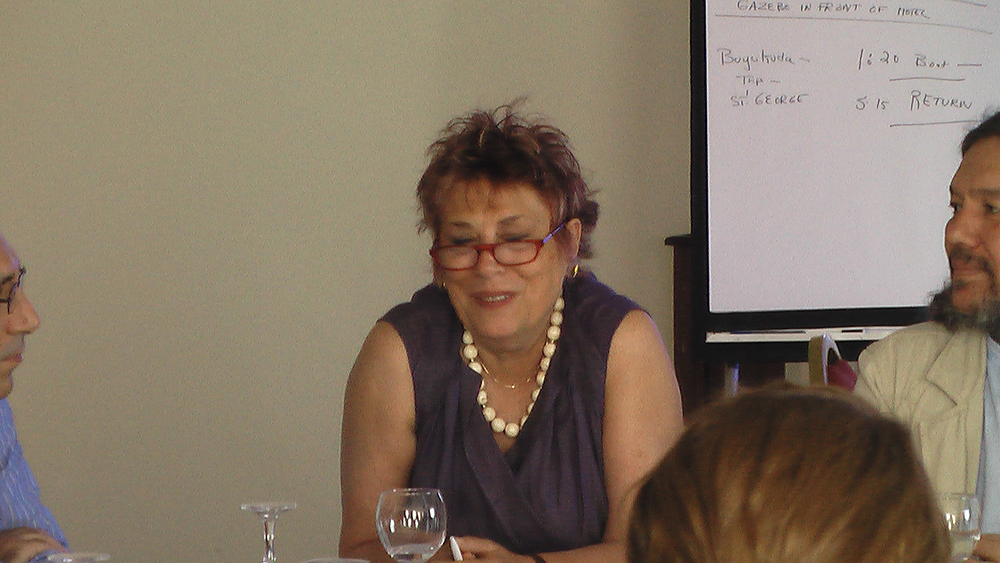 Filiz Yeneshehirlioglou of Bashkent University presented a fascinating paper on the "Common Cultural Heritage Left from the Forced Exchange of Populations Between Greece and Turkey."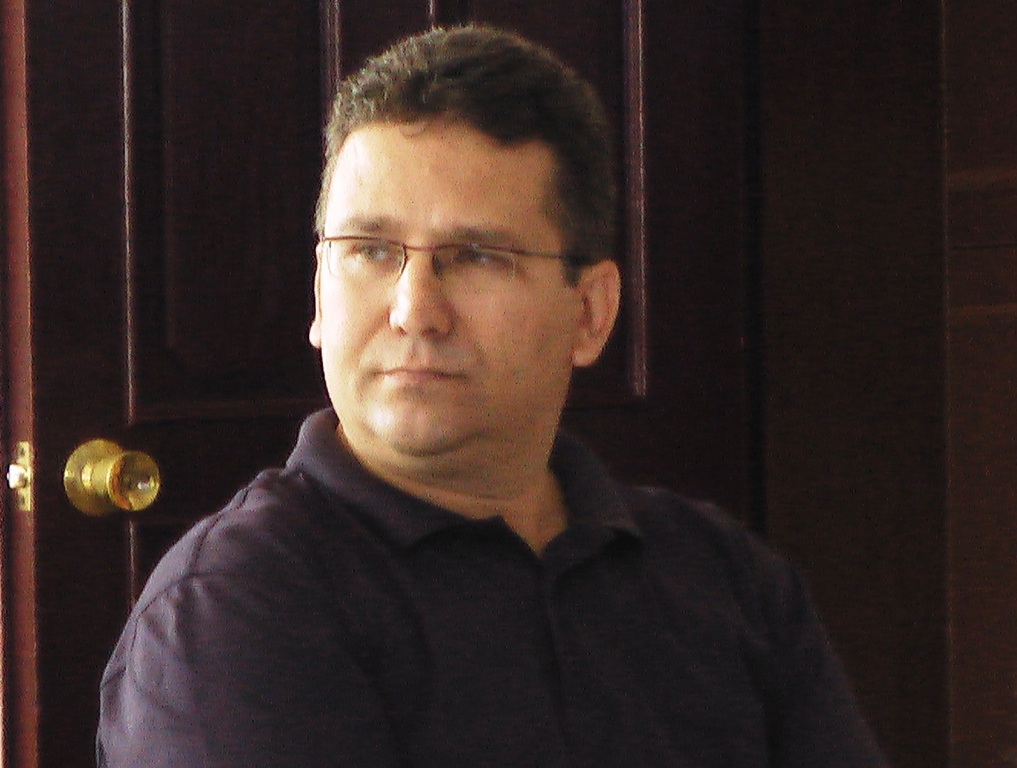 Elcin Makar of Yildiz Teknik Universitesi delivered a paper entitled, "Protestant Missionary Activities and the Greeks of Asia Minor in the 19th Century to 1923." He discussed Protestant attempts and subsequent failure to convert large numbers Greek and Armenian Christians.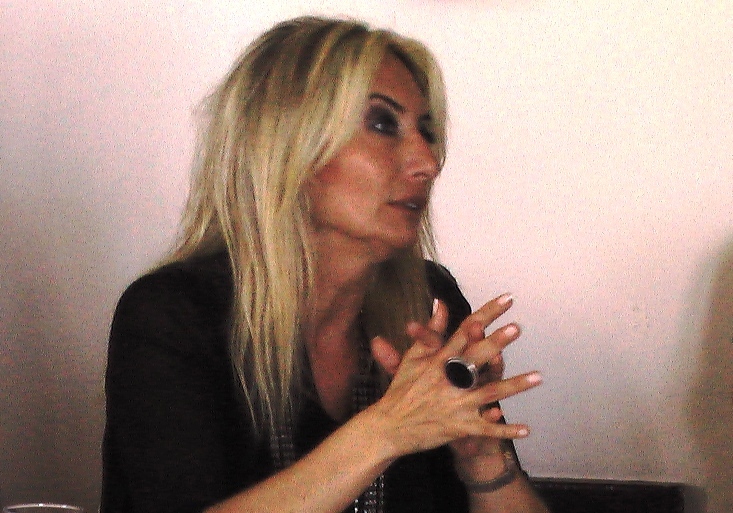 Ishik University's Eva Aleksandru Sharlak gave an enlightening paper entitled, "Ottoman Period Church Architecture and Ornamentation in Istanbul."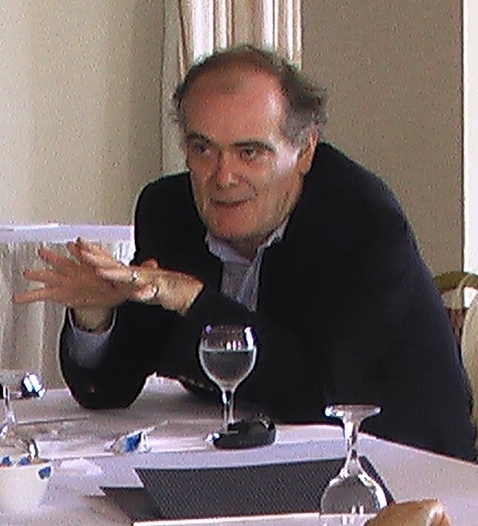 Bruce Clark of The Economist talked about writing Twice a Stranger. He spoke on the interviews of Turkish settlers from Greece from whom there is sadly little in the way of oral histories. He talked about Turks who, in the nineties, finally opened up to talk about their experiences in leaving Greece for new lives in Turkey.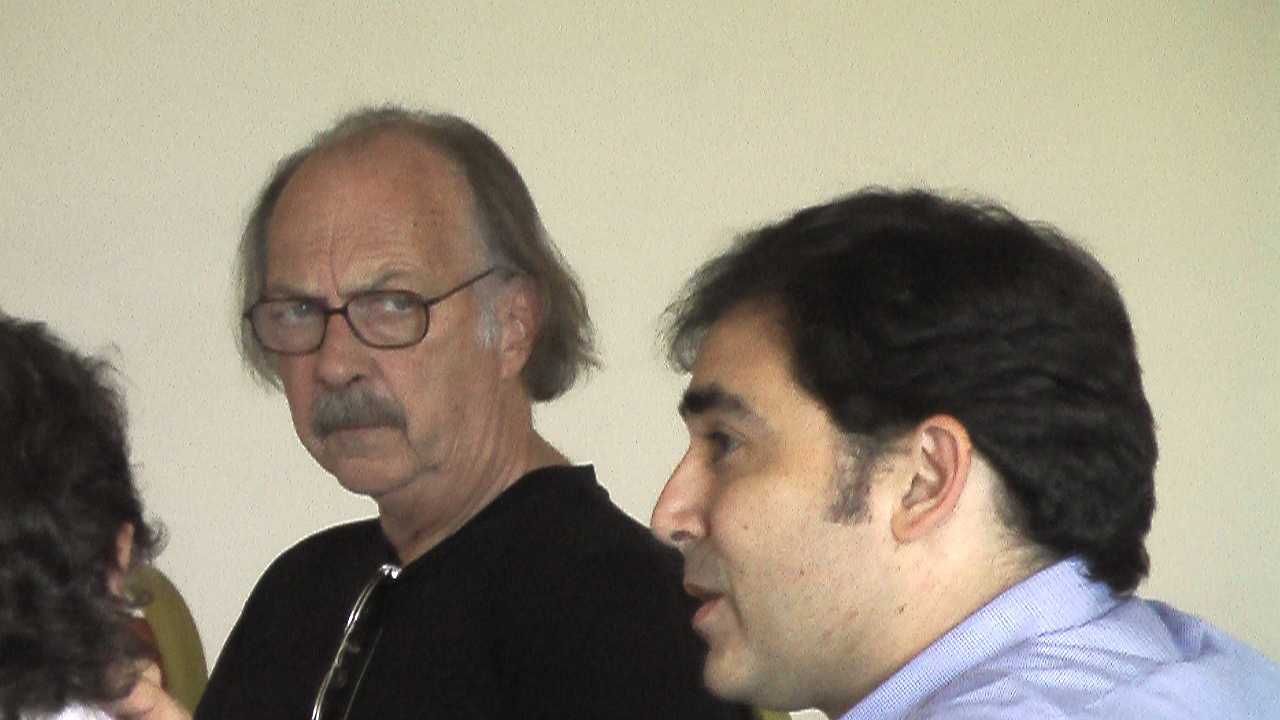 Princeton's Heath Lowery (left) presented a paper entitled "The Other Side of the Coin" which served as a counter-point to Professor Pekak's paper. He talked about his research in Greece, looking for mosques left behind by Turks and showing us what became of some of the most notable.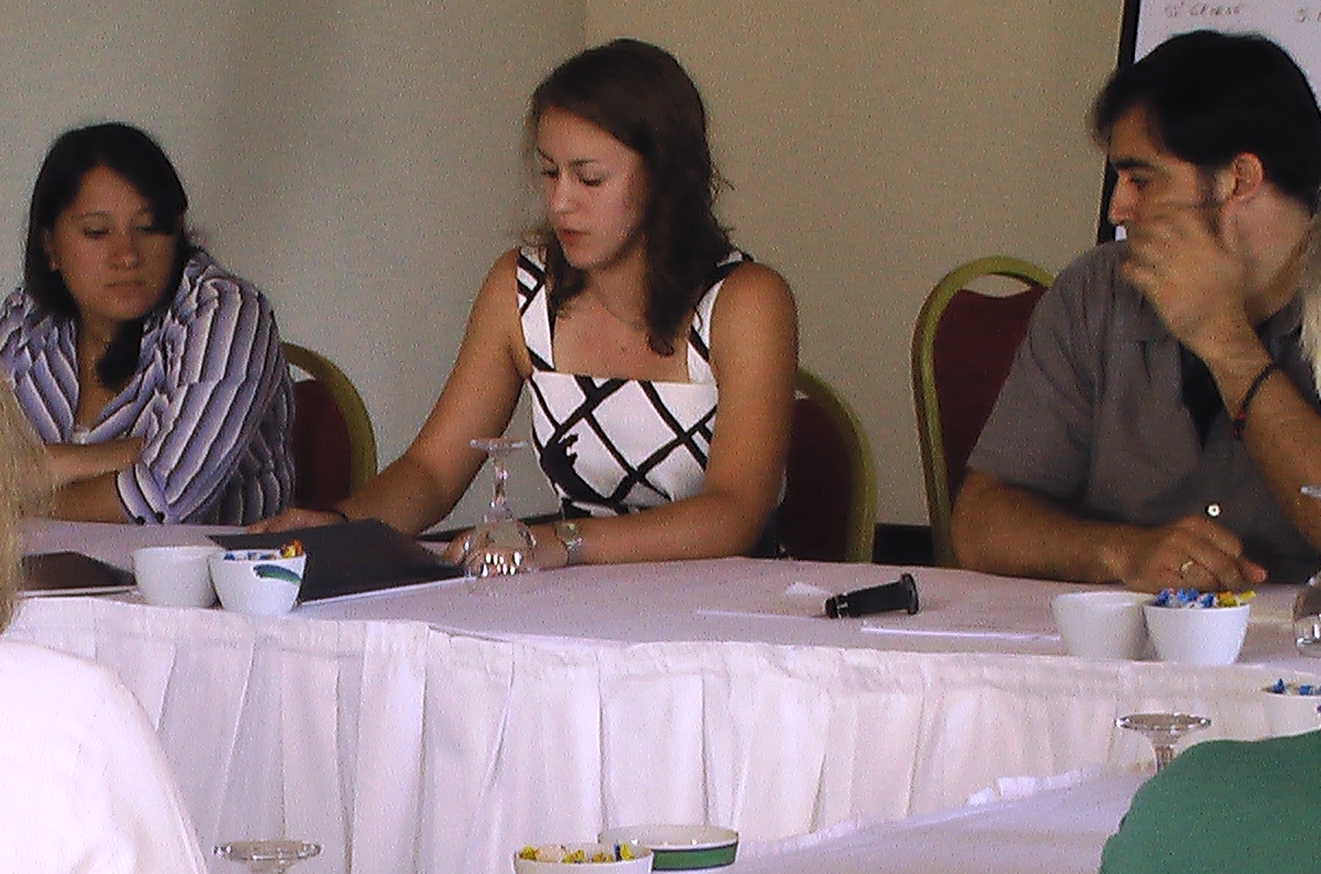 Leticia Ramos and Lillian Hussong (left and right, respectively) of Stockton College made a join student presentation entitled, "English Travelers in Anatolia and Their Observations of Local Christians."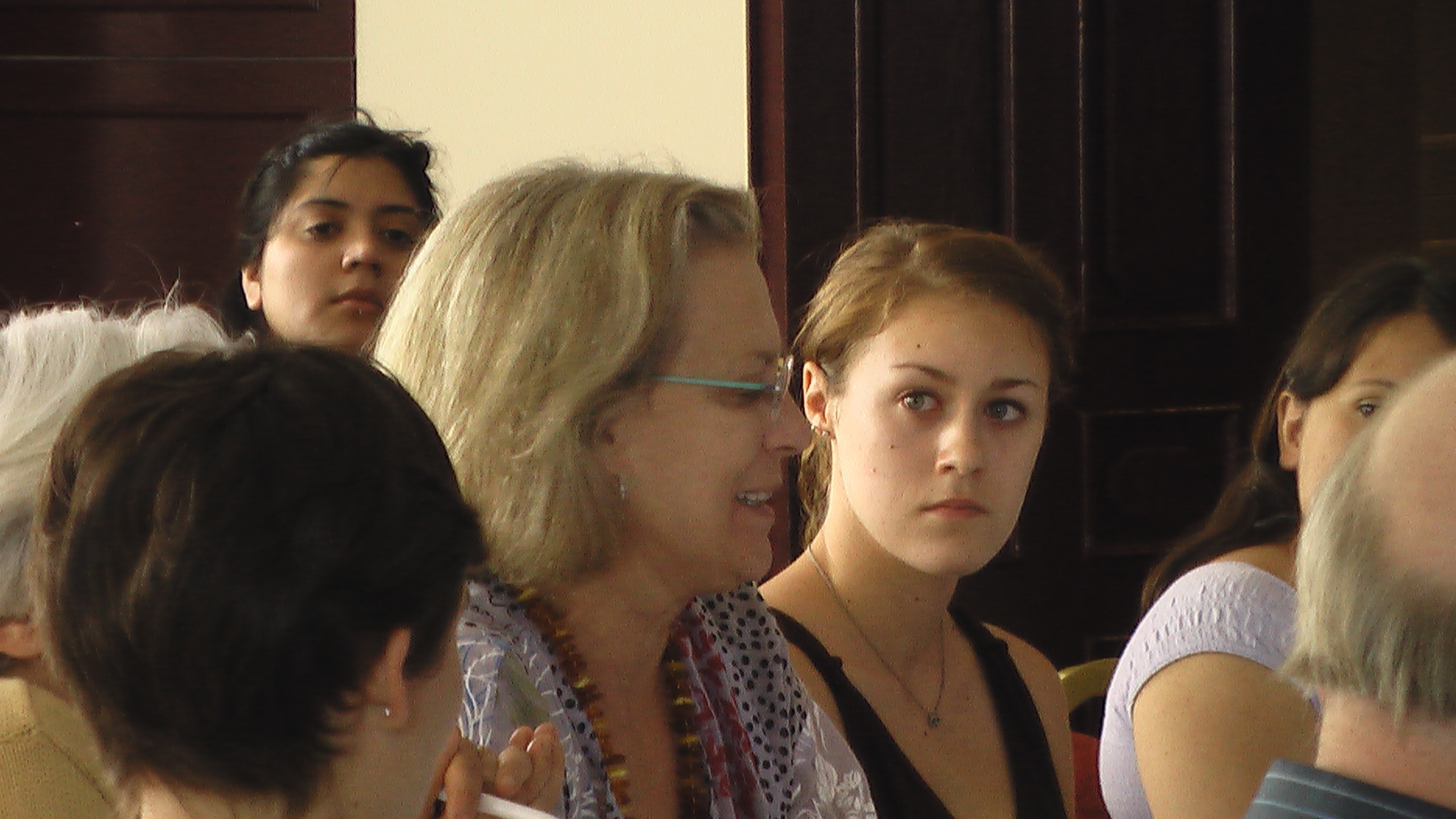 Anna Ballian, Curator of the Benki Museum persented a paper entitled, "Christian Patronage in Ottoman Anatolia: Population Exchange and Church Relics." She discussed the items brought by Anatolian Christians from their churches, where they originated, why and how they were brought and their status today.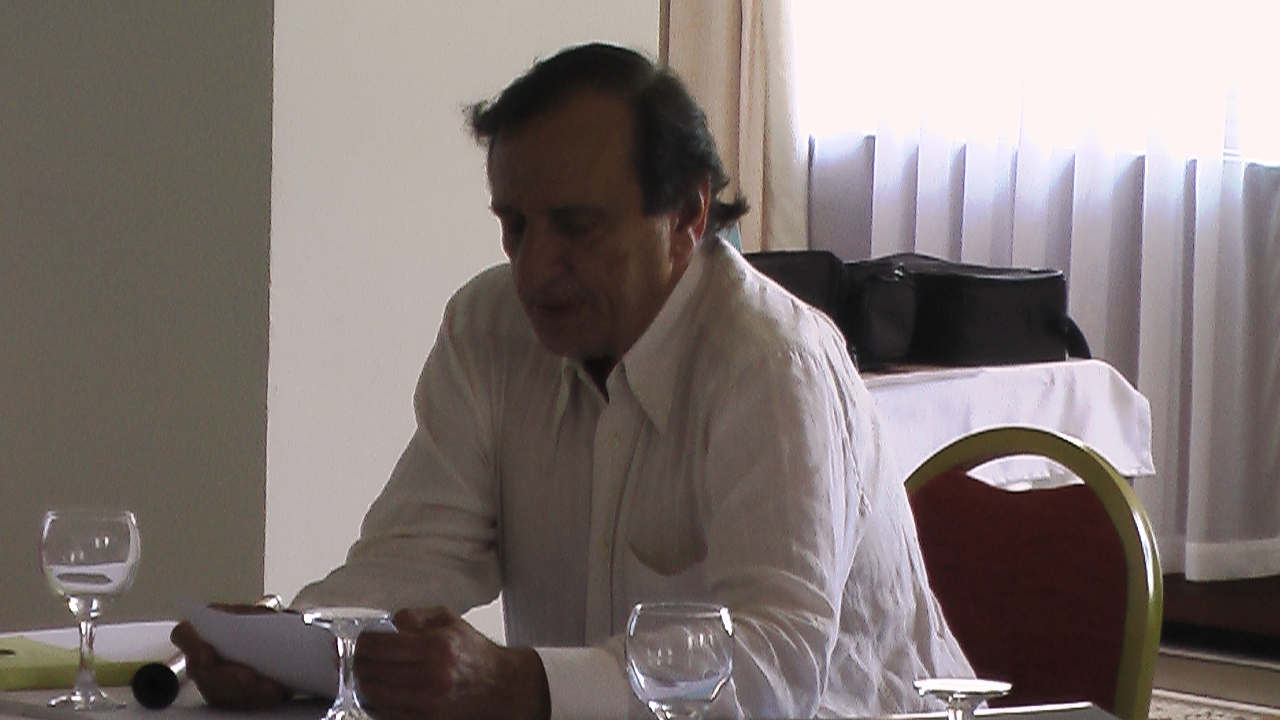 Nikiphoros Metaxas, producer and musical director of the group Bosphorus and director of the Heybeliada International Sound Center presented a stirring paper on "The Religious Musical Heritage of Anatolia." Members of Bosphorus performed later that evening.
Ioanna Petropoulou of the Center for Asia Minor Studies presented her paper on "The Christian Heritage After the Exchange: The Pilgrimage of Giorgos Seferis in Cappadocia(1950)."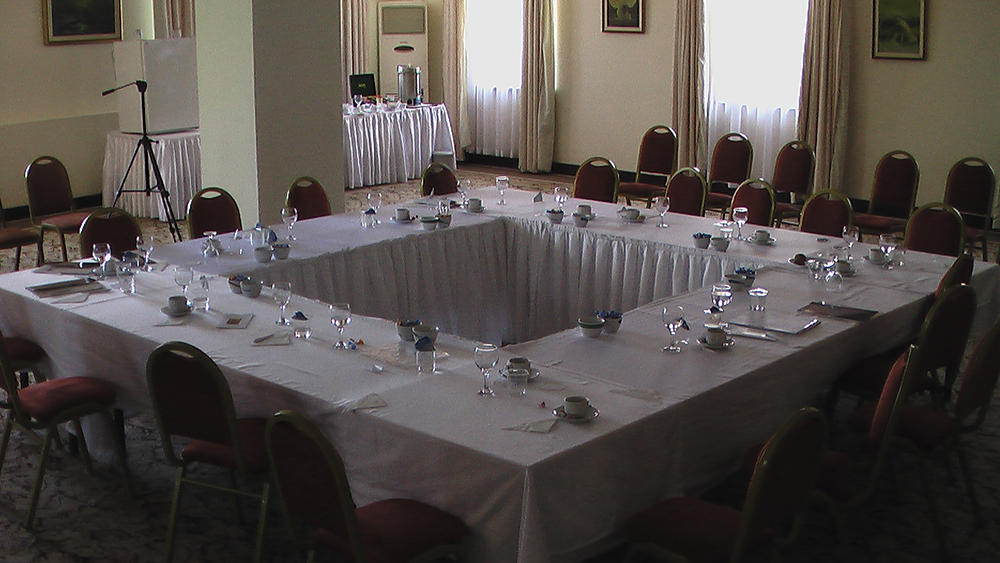 In recent years, scholars and the general public have begun to recognize the shared patrimony of Christians and Muslims in Turkey. When the Lausanne Treaty of 1923 dictated that the Greek Orthodox (Rum Ortodoks) population should be expelled to Greece, and Muslims in Greece should be forced to Turkey, close to two million people were immediately displaced, leaving behind their homes, belongings, churches and mosques, and the way of life they had been practicing for centuries. The competing nationalism of Greece and Turkey for the next 80 years fully transformed these communities. Recently, however, a thaw in Greek-Turkish relations from the late 1990's has allowed scholars to reevaluate the dominant historical paradigm of Christian-Muslim relations in Asia Minor, a paradigm constructed on the image of political isolation and conflict engendered largely by competing nationalisms.
A fertile area for renewed examination is the religious culture of non-Muslims during the post-Byzantine and Ottoman era, particularly, when dealing with the subject of monuments and memory. An example of the most conspicuous non-Muslim monuments are Greek Orthodox (Rum Ortodoks) churches, that appear as a regular part of modern Turkey's landscape, whether in Istanbul or in the Anatolian countryside. By their size and construction, it is often clear they are community buildings, built by people with real desires, fears, and hopes who placed these feelings deep into the bricks, mortar, timber and tiles of the structure. How these buildings came to exist depended on Ottoman imperial policies allowing for building and rebuilding of church structures. With the twentieth-century traumas, however, the churches often became silent, or at least no longer represented the purpose of the original community; serving now as mosques, warehouses, cinemas, stores, and even barns.
Examining the Greek Orthodox (Rum Ortodoks) religious culture during the Ottoman period is of great significance for 1) the scholarly study and preservation of monuments and material culture of these communities, 2) the study of confessional communities and historical memory and 3) the history of the Greek Orthodox (Rum Ortodoks) church in the Anatolian provinces. Therefore, the aim of this symposium is to examine Greek Orthodox (Rum Ortodoks) religious culture in post-Byzantine/ Ottoman Anatolia, with special emphasis on the following issues:
Art and Architectural analysis of Anatolian churches
Architects, Builders, and Patrons
Religious/church history- Hierarchies (Patriarchate of Constantinople) and local churches
Greek Orthodox (Rum Ortodoks) religious objects, practices and beliefs
Culture and Syncretism (Religion, Music, etc.)
Interrelations of faith communities
Monuments, Preservation, Memory, and Recollections
Tourism and its impact
Research methods and practices (fieldwork, ethnography and archives)

It is entirely fitting that the theme of the symposium dealt with memory. With the words of an impressive array of scholars, the 5am calls to prayer, the scent of doner kebab, the stunning colors of stained glass windows, the silent bells of abadoned churches, the patient monasteries, lonely candles, rocket-like minarets, disappearing cultures, reappearing mosaics, timid donkeys and the unforgettably fearless taxi drivers, our experiences in Istanbul, and everything we learned there, will remain with each of us forever.
The music of Bosphorus and other performers can be found by clicking on secret panels. Find it and enjoy!

All photos by George Plamantouras
All enquiries regarding the symposium, as well as paper submissions may be directed to:
Tom Papademetriou, Ph.D.
Associate Prof. of Historical Studies
and Executive Director,
Interdisciplinary Center for Hellenic Studies
The Richard Stockton College of New Jersey
Jim Leeds Road
Pomona, NJ 08221
tel:609-626-6093
fax:609-652-4550
apapadem@stockton.edu
For information regarding the Symposium or any other ICHS matters, enquiries may be directed to: ichs@stockton.edu