Executive Summary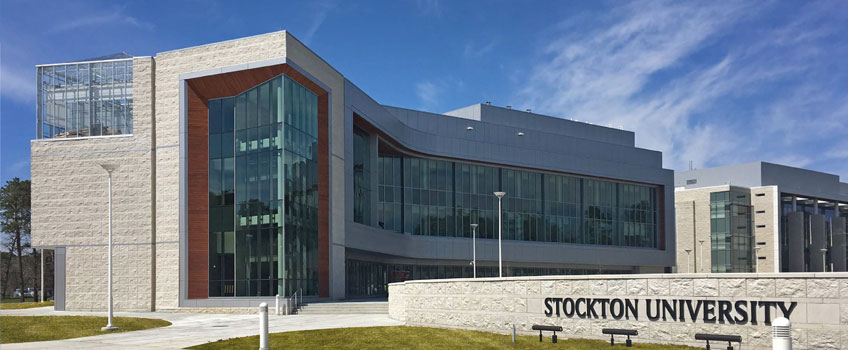 In 1990 and 2010, the Richard Stockton College of New Jersey established a Facilities Master Plan that attempted to forecast the level of activity using student enrollment and facility needs projected well into 2030. These Master Plans included collaboration with the New Jersey Pinelands Commission.
The current Master Plan Update 2020 is a result of our collaborative effort and input from the Pinelands Commission and its staff to develop a comprehensive, forward thinking, environmentally responsible and academically responsive approach to Stockton's facility development initiatives.
This Master Plan Update deals less with the timing of the implementation of facilities, but instead focuses on the need for facilities that support our current and future needs, complies with a recently-completed threatened and endangered species wetlands identification study, and fulfills the intentions of the University Mission Statement.
Our goal is to balance the concerns of each of these areas of interest, but not compromise our ability to meet our academic goals and objectives nor our respect for the environment in which we reside.
Stockton's longstanding tradition has been to operate as an academic institution within the community nestled in the Pinelands National Reserve, and to establish and support programs that utilize our environment as a learning laboratory.
It is also important to note that as part of the 1990 and 2010 Master Plans, it was anticipated that the plan in and of itself would need to be updated, since our facility needs must adapt to the evolution of the goals and mission of the institution over time. This is the current case with the inclusion of sites in Woodbine, Manahawkin, Hammonton and Atlantic City. There are some operative statements that were made within the 1990 and 2010 Master Plans that reflect this understanding, and this current update holds true to those perspectives.
…this Facilities Master Plan must be seen as a living document – not a collection of rigid requirements. It is part of a continuous process, not a static product. Although certain factors controlling the development of the site (such as zoning regulations, environmental constraints, and the Memorandum of Agreement between the College and the New Jersey Pinelands Commission) are to be considered constants, it is inevitable that programmatic needs and conditions affecting the College's growth will change; and the specifics of the recommendations made in this plan will be changed as well."
The following Proposed Overall Campus Master Plan depicts an assemblage of all planned facility development located in areas that do not impede on environmentally sensitive habitat. A detailed breakdown of each development is provided in a following section.
We feel it is important to establish a clear understanding between ourselves and the community at large as to our planned development activity, so that we all can take the necessary steps to protect and defend the environmental balance from a haphazard and reactionary development process. We have also identified within the Master Plan Update all threatened and endangered species types included in environmental testing by Marathon Engineers.
In addition, we have identified lines of demarcation for wetlands and wetlands buffer areas that have been historically established. We have identified areas of land that we intend to preserve (due to our findings by way of study) that are within an "uplands" type of designation, as well as areas of uplands that we intend to deed restrict from any future development.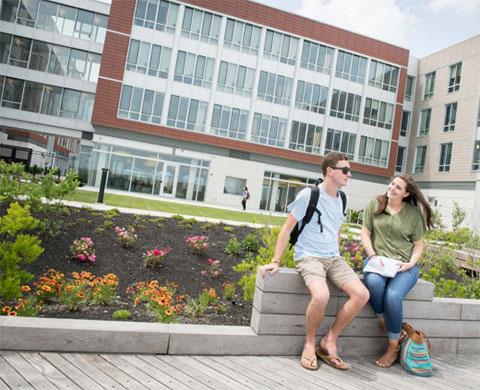 Taking into account the environmentally sensitive areas described above, we have developed this Master Plan Update to address the needs of both the students at Stockton and the environment within which Stockton resides. In the following sections is a description of the evolution of this Master Plan Update from the original document prepared for review and approval by the Pinelands Commission in 1990, through to this current plan.
Wetlands buffers in the central core development area of the 1990 and 2010 Master Plans were agreed to be established at 175 feet. Outside the core areas, many, if not most, areas are more environmentally sensitive and will require a larger buffer area. With this consideration, Stockton has agreed to use a 300 feet buffer in all areas outside of the core, and so the various maps show the extent of additional land between 175 feet and 300 feet protected by this decision.
The need for this update was generated by the growth in student enrollment exceeding original projections (made to meet the higher education needs of the State and its residents), changes in applicable environmental regulations and standards, and the determination that a regional approach to environmental planning and engineering is the most beneficial approach to our environment, Stockton University, and the Pinelands Commission.
This Overall Campus Master Plan Update was reviewed and approved by The Stockton University Board of Trustees at its board meeting of September, 23, 2020,