Donald Hudson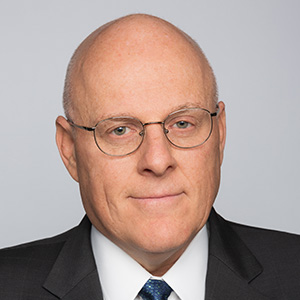 Vice President for Facilities & Operations

Donald M. Hudson, AIA, serves as the Vice President for Facilities and Operations for Stockton University, and carries an extensive background in the field of facility planning & plant operations for higher education.
As Vice President, Mr. Hudson oversees a comprehensive portfolio, which includes Facilities Management and Plant Operations, Facilities Planning and Construction, Real Estate, Engineering and Energy Management, Environmental, Health & Safety and Risk Management.
Mr. Hudson supervises all aspects of facilities management, planning and operations for all campuses of Stockton University, to include other site locations in Ocean, Atlantic and Cape May Counties. Moreover, he manages a staff of more than 250 professionals, managers, supervisors, trades and service providers. Specific areas of responsibility include: master planning, real estate development, capital projects, construction management, facility management, space management, parking/transportation and risk management, environmental, health and safety.
Prior to joining Stockton University in 2013, Mr. Hudson worked in an array of related fields of architecture, construction, real estate and finance. He's held key positions in prestigious firms and organizations, such as Ignarri-Lummis Architect, (Cherry Hill), Wagner, Hohns, Inglis (Mt. Holly), RJ Cureton/Whitesell Construction Company (Delran), and Mellon Bank NA (Philadelphia). In addition, Mr. Hudson held senior leadership positions in facilities and operations for Burlington County College (now Rowan College at Burlington County).
Mr. Hudson is a Registered Architect in the State of New Jersey, since 1992, and is a member of the American Institute of Architects, New Jersey Society of Architects and West Jersey Society of Architects. He holds a Bachelor of Arts in Architecture from the University of North Carolina at Charlotte, and a Bachelor of Architecture from Drexel University.
A native of New Jersey, Mr. Hudson currently resides in Cherry Hill with his wife, Colleen, and two sons, Thomas and Andrew.