Women's Leadership Council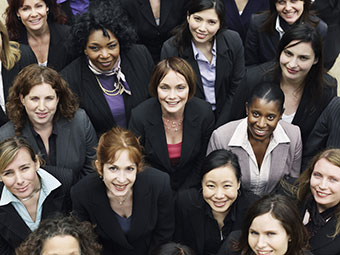 Philanthropy is powerful and women play a very important role in that. In the past 40 years, women have emerged with a bold and visible presence in the world of Philanthropy. Since 1996 women's philanthropy has increased by more than $10 billion. Women now own almost half of the publicly traded stock and by 2025 women are expected to own more than half the wealth in the United States.
Over the past ten years, Women's Leadership Councils have formed across the country. These leadership councils, made up of dedicated female philanthropists, are making a significant impact in their communities. A Women's Leadership Council for Stockton University is a great way for us to mentor young women, create a culture of philanthropy and provide personal and professional enrichment opportunities for women in our region.
More than 56% of our graduates are women and more than 22,000 of them reside in New Jersey. Our female leadership is also strong at Stockton, almost half of our board leadership is female, and more than half of our Deans and Assistant Deans are women.
After months of research, the Stockton Women's Leadership Council (SWLC) was established in September 2018. The SWLC – a Stockton University Foundation initiative – is dedicated to the empowerment of women and seeks to promote networking among women and the community. The SWLC offers a platform for professionals to build relationships, discuss issues related to women, engage in mentorship opportunities, and explore ways that relevant program events and leadership development opportunities can be supported by enhanced philanthropy. Through the Council's initiatives, faculty, staff, alumnae, friends, and students will create a tradition of female leadership that will have a sustainable impact at Stockton University and across our region.
Learn more about the Stockton Women's Leadership Council.