Atlantic City Residential Complex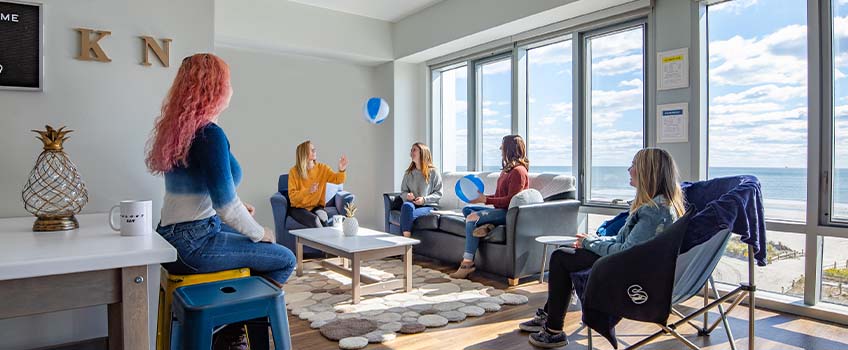 Residential Life is excited to showcase the new Atlantic City residential complex which can house more than 530 students in a variety of affordable campus apartments.
This state-of-the-art residential complex offers a unique experience of ocean front views, and views of O'Donnell Park in the historic Chelsea neighborhood. Additionally, every unit in the building has a full kitchen which means there is no meal plan required.
---
Housing Details:
Style: Studio, 2-bedroom, 4-bedroom, and 6-bedroom apartments; designated floors for first-year freshmen

Gender: coed by apartment

Capacity: 533 students

Staff: 11 RAs; 4 Graduate Coordinators; 2 live-in professional staff members

Access: badge access required for access to each residential room, apartment, and the building.

Building Name: Atlantic City Residential Complex

Meal Plan: Optional - See Options
---
---
Housing Rates
Students can find housing rate information and any information associated with the cost of housing by visiting the Bursar's website.