About Sankofa
What does Sankofa mean?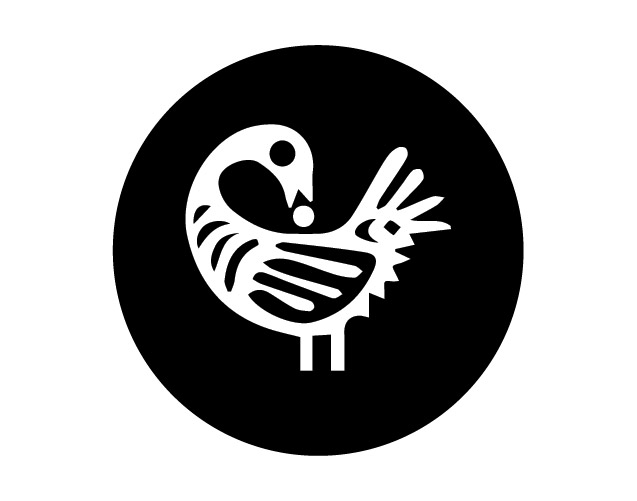 Sankofa (SAHN-koh-fah) – A Twi word from the Akan Tribe of Ghana that loosely translates to, "go back and get it." Its literal translation comes from the Akan proverb, "Se wo were fi na wosan kofa a yenkyiri," meaning, "It is not taboo to go back for what you forgot (or left behind)." Sankofa is a phrase that encourages learning from the past to inform the future, reaching back to move forward, and lifting as we climb.
Sankofa can be shown as 2 Adinkra symbols. Adinkra are visual symbols that were originally printed on cloth, but now can be found on furniture, architecture, sculptures, logos, and more. Adinkra are saturated with meaning, historical and philosophical significance, and serve as a shorthand for communicating deep truths in visual form.
The first symbol, and symbol that our program most widely uses, is a mythical bird with its feet firmly planted forward while its head is effortlessly turned backwards to reach an egg. The second version looks more like the conventional symbol for the heart with symmetrical spirals and ornate endings on each side.
References:
History Overview
Sankofa was founded as the Men of Color Retention Initiative in the spring 2015 semester by a committee made up of the following faculty and staff members: Dr. Jonathan L. Johnson, Dr. Gerald Martin, Mr. Stephen Davis, Dr. Walter Tarver, Mr. Darius W. Edwards, Mr. Carlos Martinez, and Mr. Tomas Itaas. A year prior in March 2014, the committee conducted research on the minority males of recent first-year student cohorts and found that this demographic, particularly African American and Latino men, had a significant drop in second- and third-year retention rates. This data, also, found low retention rates impacted academic success + graduation rates among Stockton's men of color. With this information, the committee immediately went into action to identify opportunities and avenues to combat these troubling findings and after nearly a year of meetings, funding proposals, and adjustments – The Sankofa Retention Initiative was born.
What is Sankofa?
The Sankofa Retention Initiative (Sankofa) is a retention initiative for undergraduate, self-identified men of color at Stockton University. Housed within the Office of the Vice President for Student Affairs, Sankofa aims to improve the retention, academic success, and satisfaction rates of its cohort of new student members (first year students + transfers) through four high impact areas:
Transition Assistance,
Personal, Professional, and Academic Development,
Student Engagement, and
Peer Mentorship.