Gerontology Minor
Gerontology is the scientific study of biological, psychological and social aspects of aging.
The Gerontology Minor (GERO) program, housed in the School of Social and Behavioral Sciences and affiliated with the Stockton Center on Successful Aging (SCOSA), involves students and faculty from across the University and offers a variety of 4-credit undergraduate courses on aging.
---
Program Overview
Program Chair
Requirements and curriculum for the minor (and certificate of completion) are consistent with standards set by the Academy for Gerontology in Higher Education and are designed to provide students with a well-rounded understanding of the multidisciplinary study of aging through basic and applied course work.
The Gerontology minor is awarded to matriculated students who have satisfactorily completed 20 credits (five courses) as described on the Curriculum tab. The Gerontology Certificate of Completion is conferred by the Division of Continuing Studies in the School of Graduate and Continuing Studies to non-matriculated students who have successfully completed the same set of requirements.
Students must earn a grade of B or higher in the Gerontology Internship or approved substitute. Students with previous extensive experience working with older adults in clinical care or administrative positions may request from the GERO Coordinator the substitution of another Gerontology elective course in place of the Internship. Additionally, practicum experiences offered by other fields (e.g. SOWK, PSYC, PUBH, BIOL, etc.) that primarily involve work with the aged may be substituted for the GERO internship, contingent upon receiving prior approval from the GERO Coordinator. Specific guidelines for such substitution are available by contacting the Gerontology Coordinator.
Advanced students may take advantage of independent studies or tutorials and become involved in various faculty-sponsored research and community service projects. The Stockton Center on Successful Aging (SCOSA) also offers a variety of research, education and service activities for students, making Stockton an ideal location to advance one's knowledge and skills related to aging.
Curriculum
Matriculated students who complete the 20- credit sequence of required and elective courses can earn a Gerontology Minor in conjunction with any major at the University.
Non-matriculated students who do not wish to earn a degree from Stockton can receive a Certificate of Completion in Gerontology with the same 20-credit sequence. Such non-matriculated students often enroll in the program to enhance their job performance and/or credentials in this growing field. Additional continuing education workshops and seminars on aging are periodically offered by the Stockton Center on Successful Aging and the Office of Continuing Studies & Adult Education.
Curriculum Worksheet
Required Courses (12 Credits)
GERO 1100 Introduction to Gerontology
OR
GSS 1090 Aging and Society
GERO 2107 Aging and Health
OR
GERO 2109 Biology of Aging
GERO 3900 Gerontology Internship (or approved substitute as noted above)
Elective Courses (8 Credits)
Students must select at least two of the following courses, tutorials or independent studies. Some of these courses are cross-listed with various majors and completion of the cross-listed section will also count toward the minor or certificate. Additional elective courses are occasionally offered, so students should check the online course schedule.
GERO 2160 Aging, Crime and Criminal Justice
GERO 2282 Economics for All Ages
GERO 2292 Aging and The Family
GERO 2381 Adult Development and Aging
GERO 2620 Therapeutic Arts with Older Adult
SOWK/GERO 3620 Aging and Spirituality
GERO 3616 Aging and Mental Health
GERO 3754 Research on Aging
GERO 3760 Funding in Aging
GSS 2185 Aging and Communication
GSS 2194 Death and Dying
GSS 2256 Exploring the Dying Process
GSS 2403 Aging and Diversity
GSS 2404 Aging and the Law
GSS 3645 Technology & Aging Society Seminar
Stockton does not currently offer an undergraduate major in Gerontology because faculty believe it is generally in the student's best interest to combine the minor/certificate with credentials in a traditional discipline. It is, however, possible for matriculated students to design their own Liberal Studies curriculum with a gerontology focus. Students wishing to pursue this option should see the Liberal Studies program description under the William T. Daly School of General Studies and speak to the GERO Coordinator early in their college career.
Gerontology Minor Program Faculty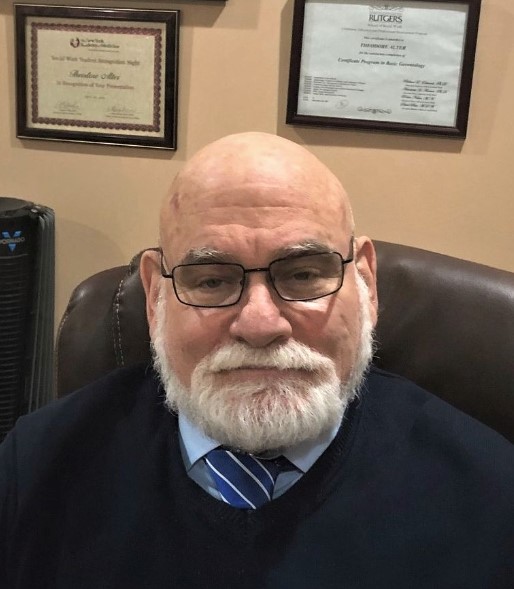 Ted Alter
Ph.D. (Yeshiva University) - Assistant Professor of Social Work: Aging, dementia, life cycle, health care, end-of-life, ethics, chronic illness, and disability.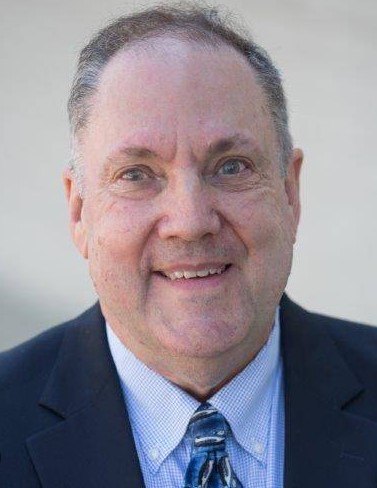 David C. Burdick
Ph.D. (University of Notre Dame), FGSA, FAGHE - Professor of Psychology and Director, Stockton Center on Successful Aging: Adult development and aging, technology and aging, intergenerational relationships, applied gerontology, mental health and aging, environmental psychology.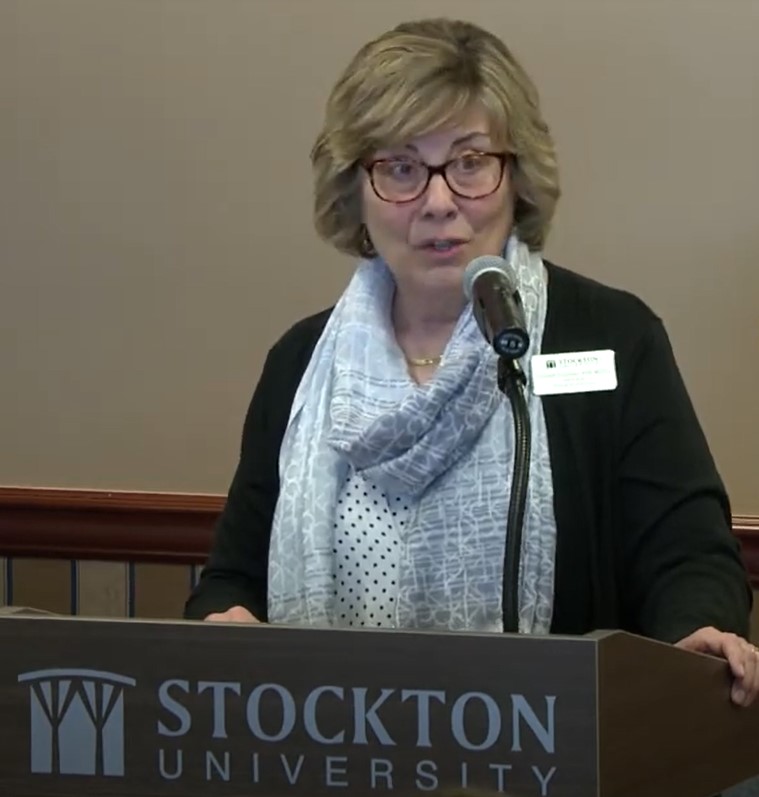 Elizabeth G. Calamidas
Ph.D. (Temple University) - Associate Professor of Public Health: Community and public health, health education, health behavior, human sexuality, women and health, aging and health.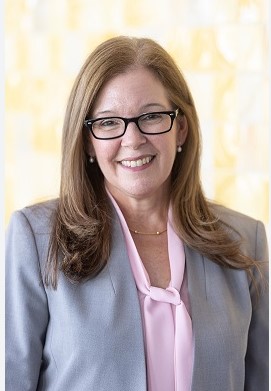 Merydawilda Colón
Ph.D. (The City University of New York), L.S.W. - Executive Director of the Stockton Center for Community Engagement and Professor of Social Work: Social work practice, hospice (grief, death, and dying), acculturation and attitudes of Latinos toward hospice, Latinos and community outreach, social work with oppressed groups.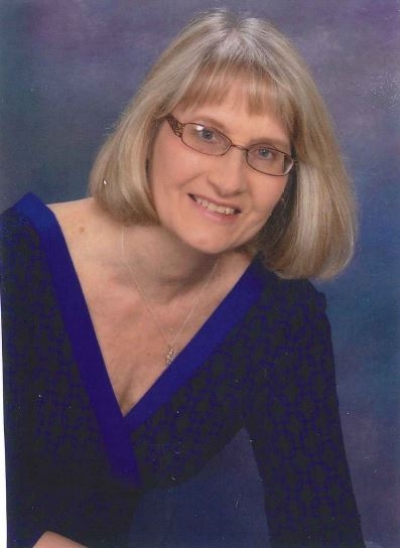 Lisa E. Cox
Ph.D. (Virginia Commonwealth University), L.C.S.W. - Professor of Social Work: Clinical social work practice, psychopathology and cultural neuroscience, health care, HIV/AIDS clinical trials research, gerontology, research methods, linkage between social support and medication adherence.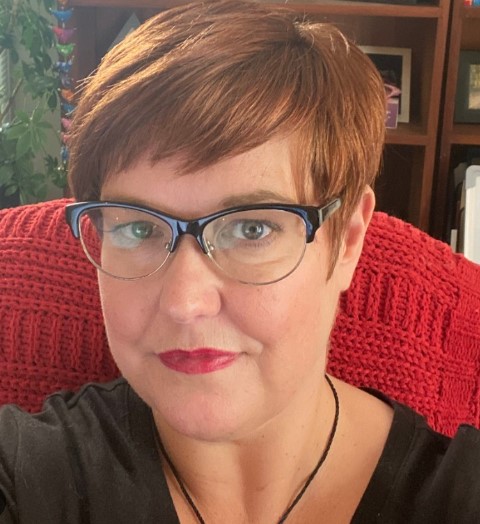 Jennifer S. Dunkle
MSW (Monmouth University) - Assistant Professor of Social Work: Culturally competent aging services, environmental justice, qualitative research, and oral history.

Christine V. Ferri
Ph.D. (Duke University) - Associate Professor of Psychology: Geropsychology, abnormal psychology, psychotherapy, positive psychology, statistical methods.

Jessica Fleck
Ph.D. (Temple University) – Professor of Psychology: Cognitive neuroscience, research in the behavioral and neural underpinnings of problem-solving and creativity, age-related cognitive decline, neural predictors of cognitive decline and dementia.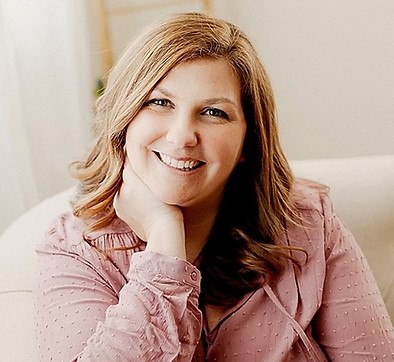 Megan Foti
DOT (Temple University) - Associate Professor of Occupational Therapy: Support for caregivers, telehealth/emedicine, adult learning and development, older adulthood, evidence-based practice.
Christine A. Gayda-Chelder
Program Coordinator - Ph.D. (Drexel University) - Associate Professor of Psychology: Health psychology, clinical neuropsychology, traumatic brain injury, early detection of dementia, caregiver burden.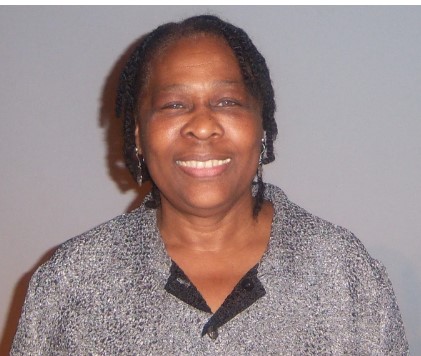 Janice O. Joseph
Ph.D. (York University, Canada) - Distinguished Professor of Criminal Justice: Juvenile justice, criminology and deviance, minorities and crime, corrections.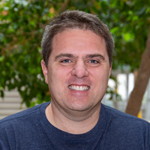 Marcello Spinella
Ph.D. (City University of New York) - Professor of Psychology: Physiological psychology, positive psychology, mindfulness, clinical neuropsychology, psychometrics, psychopharmacology, herbal medicines, executive functions, addiction.
Admission to the Minor
The program is open to matriculated and non-matriculated students. Matriculated students should inform their preceptor and officially declare the Gerontology Minor on the Declaration of Major and Minor Form provided by the University's Center for Academic Advising.
Gerontology courses may fit into students' overall graduation requirements in several ways, depending on the student's major.GERO courses are used as:
Cognates to SOCY/ANTH, SOWK, PSYC, POLS, CRIM, ECON and some programs in the School of Health Sciences and the School of Business.
At-some-Distance for majors in the Arts and Humanities or Natural Sciences; students from these areas could use GERO as a "career cluster." The GSS courses would be counted toward students' General Studies requirements.
GERO is also a suitable minor for majors in Health Sciences or Business.Students should consult with their preceptor and the GERO Coordinator for additional guidance. The decision about where GERO courses fit into a student's academic plan is usually made by the student's preceptor in their major. Planning early, particularly in programs with highly structured requirements, can help students complete the minor without taking additional courses beyond the basic 128 credit hours needed for graduation.
Non-matriculated students wishing to enroll in the program must first contact Stockton's Office of Continuing Studies & Adult Education. This office and the Stockton Center on Successful Aging will assist in planning and enrollment; however, Non-matriculated students must be aware that Stockton's policy gives matriculated students priority in registration, and openings in desired courses may not be available at the time of Non-matriculated student registration.
Career Opportunities
Gerontologists usually work in one of two general areas:
Direct services to older adults or
Administration of service, research and education.
Undergraduate course work in Gerontology coupled with the appropriate major prepares students for various entry-level positions in these areas. U.S Bureau of Labor Statistics consistently indicate that jobs in fields related to aging will be particularly abundant for the near future as 72 million baby boomers pass the age of 65 during the next three decades. This will be true especially in New Jersey because of the state's older- than-average population and even more so in southern New Jersey because of its growing popularity as a retirement destination.
Thus, the study of gerontology can enhance one's performance and marketability as a professional in many disciplines. For example, social workers, physical and occupational therapists, psychologists, nurses, financial managers and health care administrators all require knowledge of aging.