Dance at Stockton - Dance Faculty & Staff
Dance Faculty:
Beau Hancock
Beau Hancock
Beau Hancock
Assistant Professor of Dance
Nathaniel.Hancock@stockton.edu
Modern, Dance Composition, Improvisation, Jazz Dance, Dance History, Theory, Repertory, Pilates, Yoga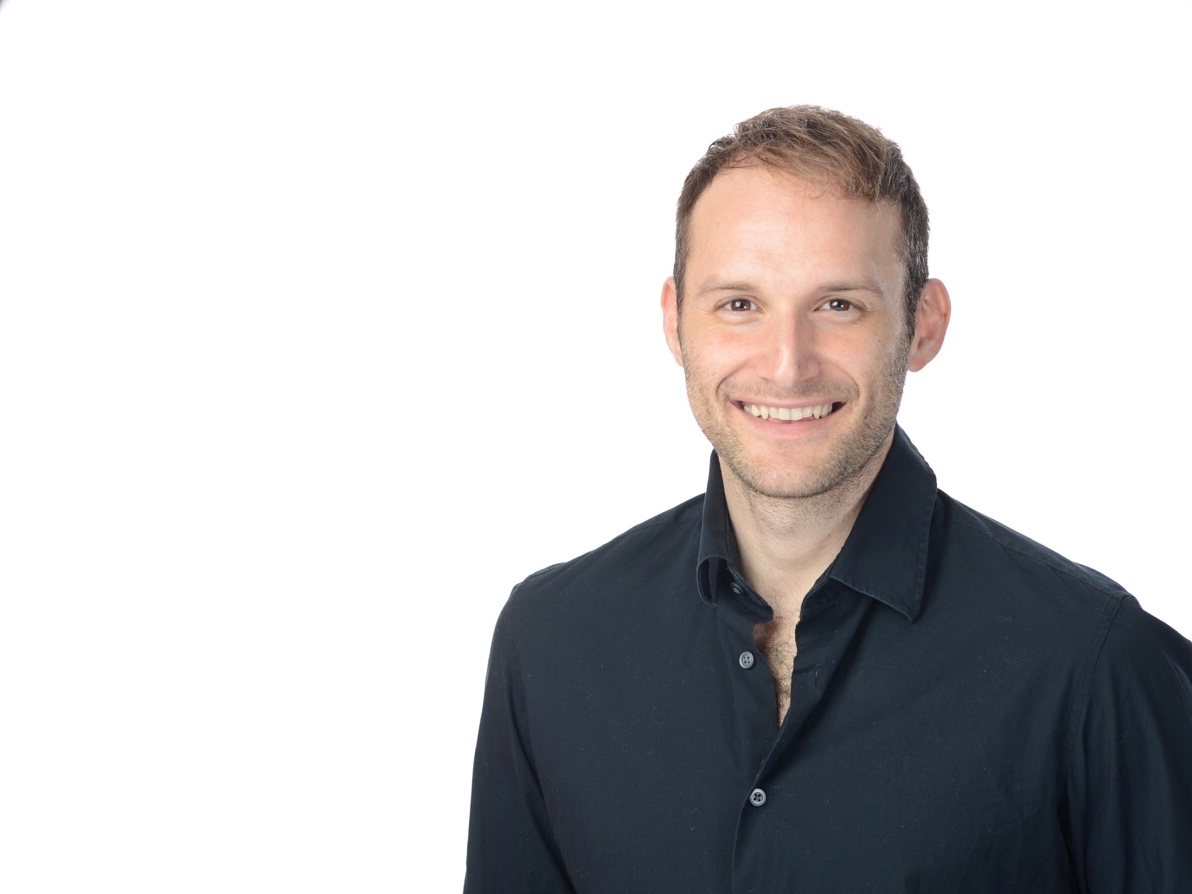 Beau Hancock earned his M.F.A. in Dance from Temple University, where he was a University Fellow and Rose Vernick Choreographic Achievement Award recipient. He also has a B.A. in Dance and American Studies from the University of Kansas.
In 2009, he won the Cleveland Art Prize/Kathryn Karipides Scholarship, a national prize for summer dance study. In 2012-2013, he was a nEW Festival Artist-in-Residence, a Dance USA/Philadelphia Polish Exchange Artist, a PEW Fellowship Nominee, and a "Rocky" Award Recipient. Most recently, he was a recipient of the Ellen Forman Memorial Award from Drexel University and Pennsylvania Council on the Arts Project Stream Gran
As a performer, Beau has had the pleasure to work with Ben Munisteri Dance Projects, Kathy Dunn Hamrick Dance Company, Douglas Dunn and Dancers, Merian Soto/Performance Practice, Nichole Canuso Dance Company, Bronwen MacArthur Dance Project, Kun-Yang Lin and Dancers, Subcircle, Miro Dance Theatre, and <fidget/Megan Bridge>.
Currently, Beau is an Assistant Professor of Dance at Stockton University and has previously taught at Temple University, Rowan University, Muhlenberg College, and Franklin and Marshall College.
Assistant Professor of Dance
Chandra Moss-Thorne
Chandra Moss-Thorne
Chandra Moss-Thorne
Visiting Artist in Dance
Chandra.Moss-Thorne@stockton.edu
Ballet, Pilates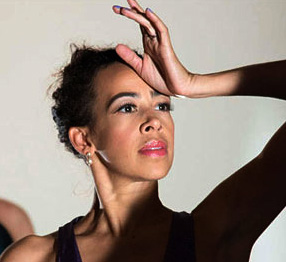 Chandra Moss -Thorne began her studies at the school of the Cleveland ballet and earned her B.A. in dance pedagogy from Butler University. Moss-Thorne danced with the Cincinnati Ballet,
including principal roles, and has also performed with The Dance Theatre of Harlem and with the Washington and Cincinnati Operas. She was on the instructional staff at the Cincinnati Ballet and has taught at Bryn Mawr and Goucher College as well as been a guest artist at other colleges and universities. She is also a certified Pilates instructor.
Adjunct Instructor of Dance
Camille Moten
Camille Moten
Camille Moten
Adjunct Instructor of Dance
Camille.Moten@stockton.edu
Modern, Yoga

Camille Moten

received her B.F.A. in dance from Temple University while working with the PHILADANCO! 2nd Company
, and she earned her
M.F.A. in dance from

the Mason Gross School of the Arts at Rutgers.
Camille i
s a professional dance artist, choreographer, certified yoga instructor, and Owner of Camille Moten and Company, LLC., a holistic art & wellness busin
ess dedicated to truth and love through the embodiment of mind-body-soul health, wellness, creativity, and expression. An independent artist and producer, Camille's work also includes the curation, facilitation, and design of interdisciplinary performance art as well as grassroots community engagement through shows, events, classes, and more.
Adjunct Instructor of Dance
Shannon Murphy
Shannon Murphy
Shannon Murphy
Adjunct Instructor of Dance
Shannon.Murphy@stockton.edu
Jazz, Body in Motion, Kinesiology

Shannon Murphy received her MFA in Dance from the University of the Arts in the summer of 2019. She is currently an Artist in Residence at the Whole Shebang teaching and developing her current performance research. She has been awarded an Arts for Social Change grant from the Leeway Foundation, a New Edge Residency in Dance and a was New Edge Mix Artist at the Community Education Center, a Live Arts LAB fellowship, and was an Artist in Residence at Mascher Space Co-Op. She has been a co-director of idiosynCrazy productions alongside founder, Jumatatu Poe since 2009. Shannon has studied Franklin Method with Eric Franklin for over 10 years and now as one of the first US/English speaking faculty members, specializes in Franklin Method for dancers. As an adjunct Assistant Professor, she teaches at UArts where she is the Curricular Head of Body Pathways, and is developing programming to reduce injury and support the healing and recovery of injured dancers. She also teaches at Bryn Mawr College and Drexel University where she was the Assistant Director of Drexel Dance Ensemble from 2015-2017. Shannon has worked with many dance artists/companies, including: Peggy Baker, Group Motion Dance Co, Jaamil Kosoko, Jumatatu Poe, The Naked Stark, Nichole Canuso Dance Company, SCRAP Performance Group, and Kate Watson-Wallace.
Adjunct Instructor of Dance


Caitlin Quinn Pittenger
Caitlin Quinn Pittenger
Caitlin Quinn Pittenger
Assistant Professor of Dance
Caitlin.Pittenger@stockton.edu
Modern, Ballet, Dance Composition, Jazz Dance, Intro to Dance, Pedagogy, Repertory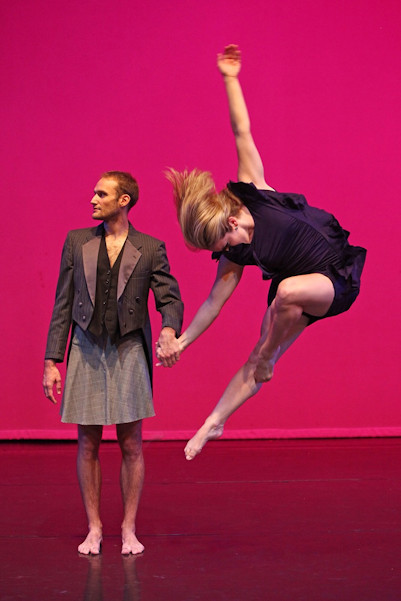 Caitlin Quinn Pittenger compl
eted her M.F.A. in Dance from Temple University in Philadelphia and her B.A. in
Dance with a concentration in performance and choreography from Goucher College, Baltimore, M.D. She served as dance faculty at Georgian Court University in Lakewood, N.J. as well as Stockton University.
Caitlin has gone on tour with ClancyWorks Dance Compa
ny, under the direction of Adrienne Clancy. She has worked with artists such as Ann Hutchinson Guest, founder of the Language of Dance Centre in London, Mino Nicolas, director of the Doris Humphrey Repertory Dance Company, Ed Tyler, Tiffany Mills, Beverly Brown, Eva Gholson, Merián Soto and Nicole Canuso. Additional artists include Amanda Thom Woodson, Juliet Forrest, and Glenna Blessing. Along with her faculty positions, she has been a g
uest artist and instructed master classes at numerous schools, and colleges on the east coast. Pittenger continues to perform professionally in addition to presenting her own work in Philadelphia and New Jersey.
Assistant Professor of Dance
Kat Richter
Kat Richter
Kat Richter
Adjunct Instructor of Dance
Katrina.Richter@stockton.edu
Tap, Dance & Culture, Dance History, Anthropology of Dance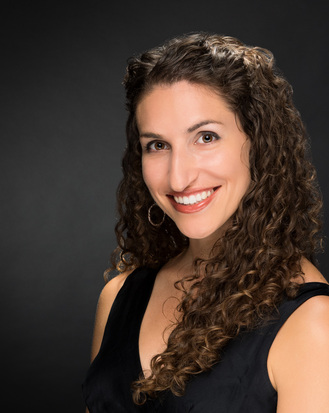 Kat

Richter holds an M.A. in Dance Anthropology and is the Founder and Artistic Director of Philadelphia's premiere all-female tap company, The Lady Hoofers. She began her apprenticeship with the New Jersey Tap Ensemble at the age of nine, trained under Karen Callaway Williams, Paris Mann and the Ensemble's Artistic Director, Deborah Mitchell, and was promoted to Principal Dancer while still in high school. In 2005, she received a scholarship for a year of study at Oxford University, where she choreographed several productions, and returned to the UK in 2009 to complete her post-graduate work at Roehampton University. She also holds a B.A. in Dance and History from Goucher College.
A regular performer at the London Tap Jam,
Kat

wrote her M.A. dissertation on the performance of tap's "national anthem," the Shim Sham Shimmy. She has presented her research at the annual meetings of the Congress on Research in Dance, the Society of Dance History Scholars, and the Society for Ethnomusicology.

Kat

also writes a regular higher education column for Dance Magazine and serves as a dance critic for the Philadelphia Dance Journal.
She has set works for numerous companies including Chorégraphie Antique, Bryn Mawr School for Girls, Stockton Dance Company and The Lady Hoofers. In 2011, she co-produced Too Darn Hot, an all-female, all-tap revue for the Philly Fringe Festival, and has since gone on to present choreography at the Kimmel Center, the Suzanne Roberts Theatre, City Hall, the Wilma and the Painted Bride. In addition to directing The Lady Hoofers,
Kat

is a professor of Cultural Anthropology and Dance. She teaches throughout the greater Philadelphia region.
Adjunct Instructor of Dance


Rain Ross
Rain Ross
Rain Ross
Associate Professor of Dance
Director of Dance
Rain.Ross@stockton.edu
Modern, Ballet, Improvisation,
Kinesiology, Pedagogy, Theory, Repertory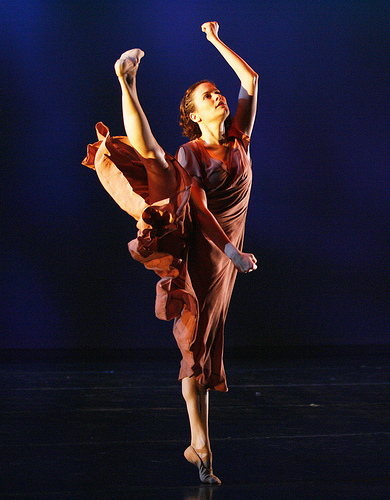 Rain Ross believes that dance should be an intellectual as well as a physical pursuit – a belief that informs her teaching, her choreography, and her performance. Her approach engages the whole self to create dance that is articulate and expressive – that is fully embodied artistry.
Ross trained at the Cornish College of the Arts, Preparatory Division. She earned her B.A. from Mount Holyoke College, and her M.F.A. from the University of Iowa. She has worked with a diverse range of choreographers including Toni Pimble, David Dorfman, Wade Madsen, Catherine Cabeen, and Hannah Wiley, and has performed with The Playhouse Dance Company in South Africa, and Arc Dance in Seattle.
Through her company, Rain Ross Dance, Ross has presented her work at the A.W.A.R.D. Show, Philadelphia International Festival of the Arts, SB-ADaPT Festival, DUMBO Dance, and others. In 2011, she participated in the first annual International Dance Day Festival in Lebanon, for which she is now the International Guest Artist Coordinator. Ross has also presented papers at Congress on Research in Dance and The Association of American Geographers. Currently, Ross serves as Associate Professor of Dance at Stockton University in New Jersey and has previously taught at Oakland University, the University of Iowa, Mount Holyoke College, and Interlochen Center for the Arts.
Associate Professor of Dance
Director of Dance

Henry van Kuiken
Professor Emeritus of Dance
Staff:
Venustiano Borromeo
Theatre Technical Director


Brian Lyons
Program Secretary


Justin Maciejewski
Dance and Music Technical Director

Ron Mortillite
Dance Musician, Percussion