Dance at Stockton - Dance Company Residency & Guest Artists
Fall Dance Company Residency
Starr Foster Dance
Oct. 8-19, 2018
For two weeks in the fall, Stockton hosts a professional dance company. This company teaches classes, choreographs a work on dance students, and performs in the PAC at the end of their residency.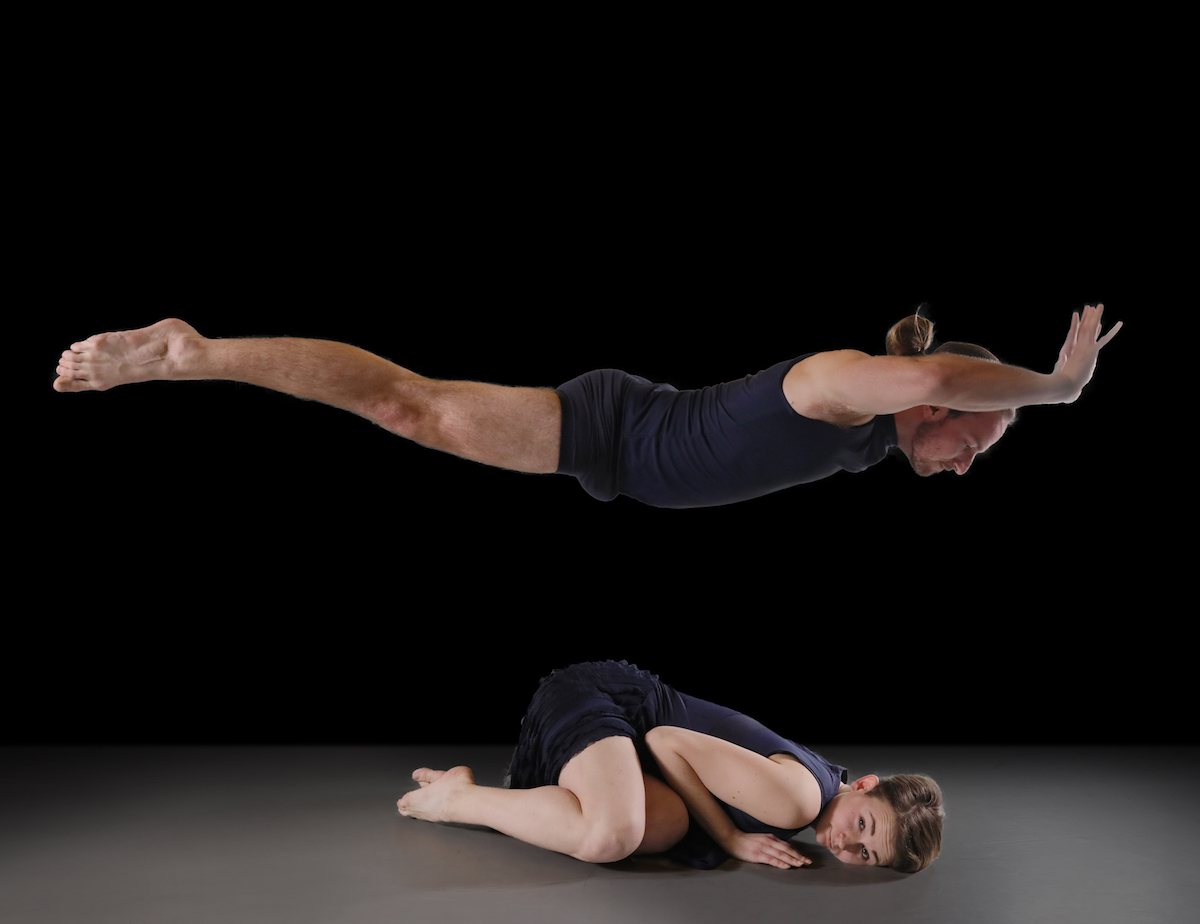 The Dance Company Residency, which is in its sixth year, engages with Stockton students and with the community around Stockton. Through classes for dance students, students in general studies courses, and open classes, the resident company teaches movement and discusses what it is to be an artist in today's world. We hope you will take the chance to connect with our resident company, Starr Foster Dance, and then come to see them perform in the PAC on Friday, Oct. 19th!
Open Class Schedule (All Classes are Free)
Intermediate Modern Dance
Monday, Oct. 8th
6-7:30pm in H104 Dance Studio
No Registration Needed
Advanced Modern Dance
Friday, Oct. 12th
4-5:30pm in H104 Dance Studio
No Registration Needed
---
Guest Artist for Stockton Dance Company
Stockton Dance Company's Guest Artist for the Spring Dance Concert in March 2019 is Caroline Fermin, a sought after New York City-based choreographer. She will teach an open master class and create a new choreographic work on select Stockton Dance Company Members.
Open Master Class: Sept. 28th, 3:30-5:30pm
Residency: Feb. 4-10th
Caroline Fermin graduated from New Orleans Center for the Creative Arts and later the Juilliard School with a BFA in dance. While at Juilliard she piloted a community engagement program for New Orleans in the aftermath of Hurricane Katrina. It ran for a subsequent decade. Caroline has performed for James Sewell Ballet, Chamber Dance Project, Sidra Bell, and Adam Weinert among others. She is a founding member of Gallim Dance where she was a company member for six years, touring in the U.S. and abroad. While there she spearheaded Gallim's education program and served as Education Chair and later as rehearsal director. Caroline choreographs and collaborates with theater artists, most recently choreographing for actors at NYU Tisch. She has also collaborated with Damien Woetzel and Lil' Buck, clowns Zachary Michael Fine and Lucas Rooney, and Friends of the Highline.
---
Master Classes for Stockton Dance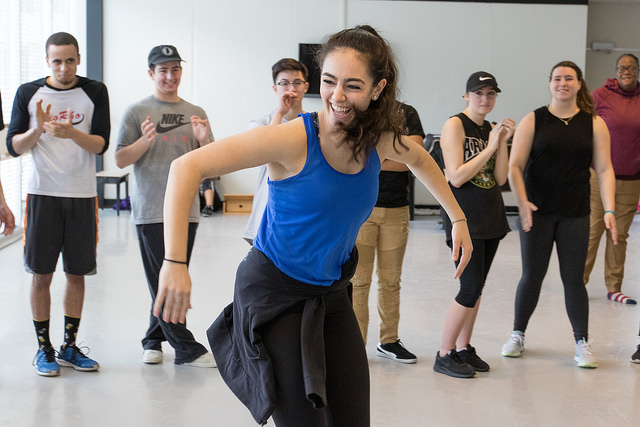 Besides the Dance Company Residency and our Guest Artists, Stockton brings in various professionals for master classes throughout the year. Previous master classes have been in modern, partnering, ballet, jazz, tap, hip-hop, and many others.
---
Previous Guest Artists and Master Classes
Gallim Dance, Brooklyn, NY

Dance Now! Miami, Miami, FL

Lehrer Dance, Buffalo, NY

Meredith Rainey, Pennsylvania Ballet

Dawn Marie Bazemore, PhilaDanco

Julie B Johnson, Independent Artist

Scott McPheeters, Subcircle

Julius Carter, Broadway performer (

Spiderman, On The Town

)

Jenna Riegel, Bill T. Jones/Arnie Zane Dance Company and David Dorfman Dance

Edward Rice, Third Rail Projects and Alexandra Beller/Dances
Robert Moses' KIN, San Francisco, CA

Bryn Cohn, New York, NY

Raphael Xavier, Philadelphia, PA

Melissa Chisena, Richmond Ballet and Chisena Danza

Ellie Goudie-Averill, Independent Artist

Lauren Putty White, PhilaDanco and Independent Artist

Jae Hoon Lim, Koresh Dance Company

Rebecca Stenn, Rebecca Stenn Dance Company and Pilobolus

Michael Spencer Phillips, Rioult Dance

Amy Marshall, Amy Marshall Dance Company

Marjorie Folkman, Mark Morris Dance Company

Erin Pasko, Hip Hop Performer