Dance at Stockton - Dance Company Residency & Guest Artists
Dance Company Residency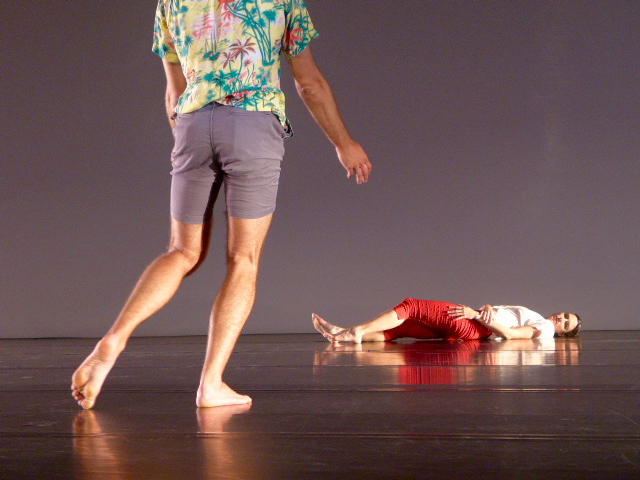 The Dance Company Residency, which is in its ninth year, engages with Stockton students and with the community around Stockton. Through classes for dance students, students in general studies courses, and open classes, the artists-in-residence teach movement and share their experiences as working artists. The residency culminates in a performance of the company in Stockton's Performing Arts Center on Friday, October 6 at 7:30pm. Tickets can be purchased through the Stockton PAC Box Office: https://www.stockton.edu/pac.
The Dance Company Residency performance is an evening celebrating various artists and traditions of the Philadelphia dance community. Umfundalai master teacher Saleana Pettaway delves into the pan-Africanist lineage developed by Dr. Kariamu Welsh. Called a "Pioneer of African Dance Studies" by The New York Times, Dr. Welsh built a lasting dance tradition now taught across the globe, and nurtured artists like Pettaway who are shepherding those ideas into the future. Pettaway performs a solo "choreo-poem" inspired by Umfundalai as well as reconstructs one of Dr. Welsh's seminal works, Women Gather, on students of the Stockton Dance Company.
Performed by Megan Bridge and Beau Hancock, The Backyard was developed in residency with Steve Paxton and Lisa Nelson, placing Paxton/Nelson's work PA RT (1978-2002) at the center of that research. This excerpt from the 45-minute improvised dance proposes a radical invitation for intimacy and embodiment. With music by Robert Ashley, The Backyard is also a palimpsest of PA RT—an effaced manuscript, written over, but still bearing traces of its original form.
deprogram is a dance theater duet directed by Megan Mazarick that deconstructs gender, science fiction, and elements of video games. Working within a science fiction narrative, the work uses commercials, improvisation, and fantasy embodiment as source material. Both improvised and devised text inform the performance as bodies glitch, freeze, prance, and morph in response. deprogram was created in collaboration with performer Alonzo Magsino.
2023-24 Artist in Residence: Saleana Pettaway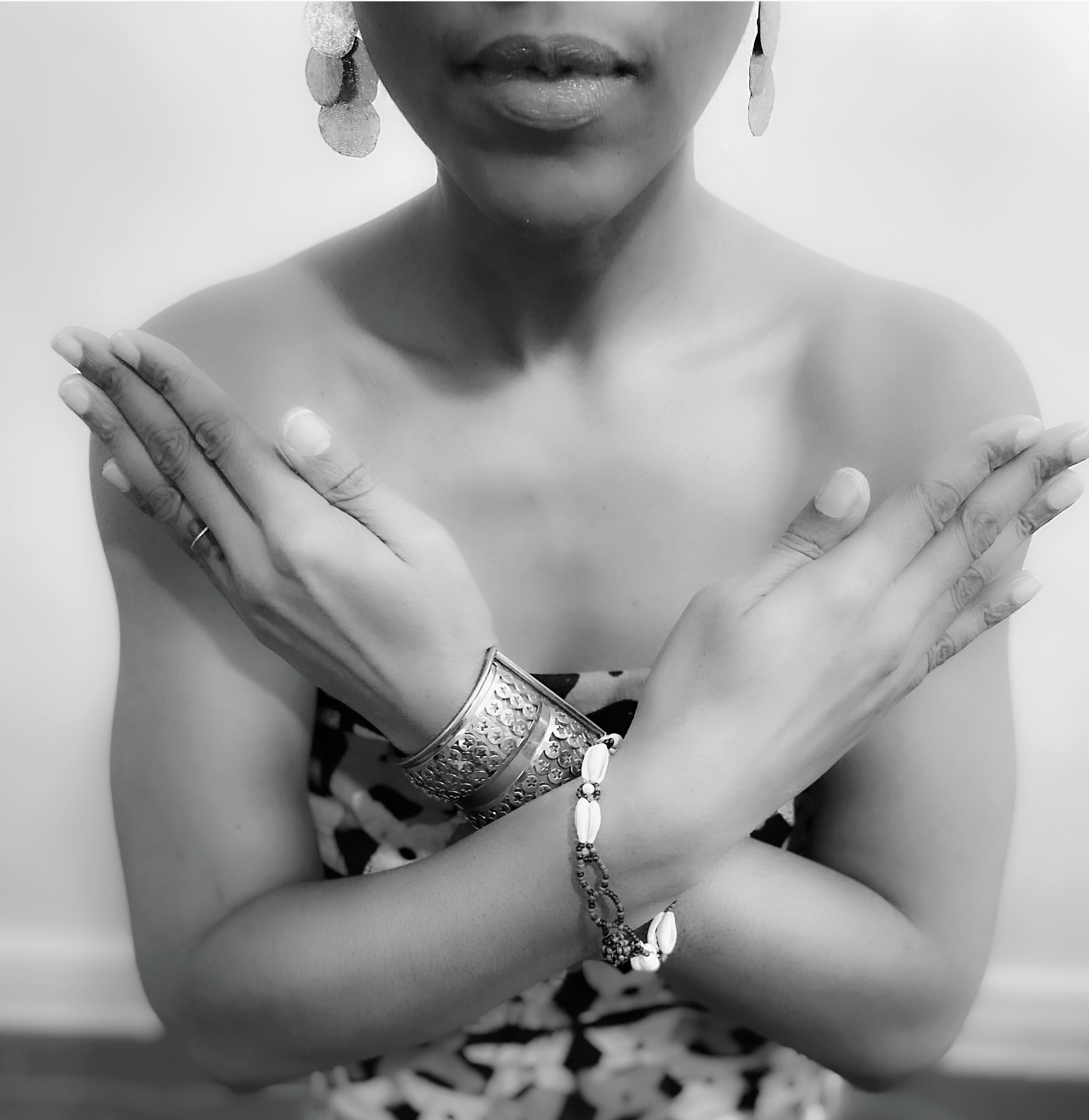 Saleana Pettaway, M.Ed is an independent artist educator, choreographer, performer and now entrepreneur. Her new venture, Umfundalai X, LLC combines her love for Contemporary African Dance and its benefits in health & wellness into a digital App Community called, "The Umfundalai Xperience". She is recognized in the international dance community for being the 3rd appointed Master Teacher of the Umfundalai Dance Technique by renowned African Dance scholar, author & progenitor, Dr. Kariamu Welsh. Saleana's masterclasses and lect-dems are noted in publications and national conferences/festivals such as ACDA (American College Dance Association) and the National High School Festival for her hard-hitting training practices and active pursuit to empower dancers to embody the historical, social-cultural and aesthetic traditions of African-based dance forms. She holds a BFA ('95) and M.Ed ('07) from Temple University and with over 30yrs of professional training and 18 seasons as a senior company member of "Kariamu & Company: Traditions", Saleana has had the privilege of working with iconic artists and diasporan legends including Prof Nii Yartey (National Dance Company of Ghana), Dr. Chuck Davis (African-American Dance Ensemble) and even in her early roots in jazz, ballet and modern at the New Freedom Theater and Philadanco with legends Jawole Willa Jo Zollar (Urban Bush Women) and Deborah Chase (Alvin Ailey).
Currently, she is working on her project to embrace African dance as a means for transformative health and restoration by designing workshops and masterclasses to serve many artistic groups and business organizations with the simple mission of building positive community space, inspiring creativity and honoring the traditions of African-based dance forms as a life-practice.
---
Master Classes for Stockton Dance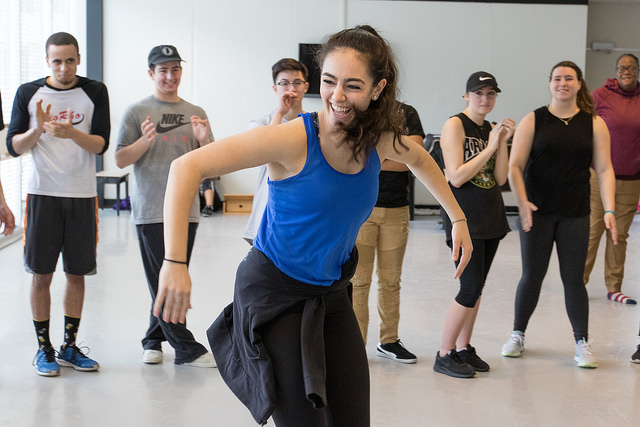 Besides the Dance Company Residency and our Guest Artists, Stockton brings in various professionals for master classes throughout the year. Previous master classes have been in modern, partnering, ballet, jazz, tap, hip-hop, and many others.
---
Previous Guest Artists and Master Classes
Nathaniel Hunt, Ailey II and Ballet Hispanico, New York, NY

Tiffany Mills Compay, New York, NY

Michael Nickerson-Rossi, Palm Springs, CA

Saleana Pettaway, Kariamu + Company, Philadelphia, PA

Gallim Dance, Brooklyn, NY

Dance Now! Miami, Miami, FL

Lehrer Dance, Buffalo, NY

Dawn Marie Bazemore, PhilaDanco

Julie B Johnson, Independent Artist

Scott McPheeters, Subcircle

Julius Carter, Broadway performer (

Spiderman, On The Town

)

Jenna Riegel, Bill T. Jones/Arnie Zane Dance Company and David Dorfman Dance

Edward Rice, Third Rail Projects and Alexandra Beller/Dances
Meredith Rainey, Pennsylvania Ballet

Caroline Fermin, New York, NY

Starr Foster. Richmond, VA

Robert Moses' KIN, San Francisco, CA

Bryn Cohn, New York, NY

Raphael Xavier, Philadelphia, PA

Melissa Chisena, Richmond Ballet and Chisena Danza

Ellie Goudie-Averill, Stone Depot Dance

Lauren Putty White, PhilaDanco and Independent Artist

Jae Hoon Lim, Koresh Dance Company

Rebecca Stenn, Rebecca Stenn Dance Company and Pilobolus

Michael Spencer Phillips, Rioult Dance

Amy Marshall, Amy Marshall Dance Company

Marjorie Folkman, Mark Morris Dance Company

Erin Pasko, Hip Hop Performer