Dean's Welcome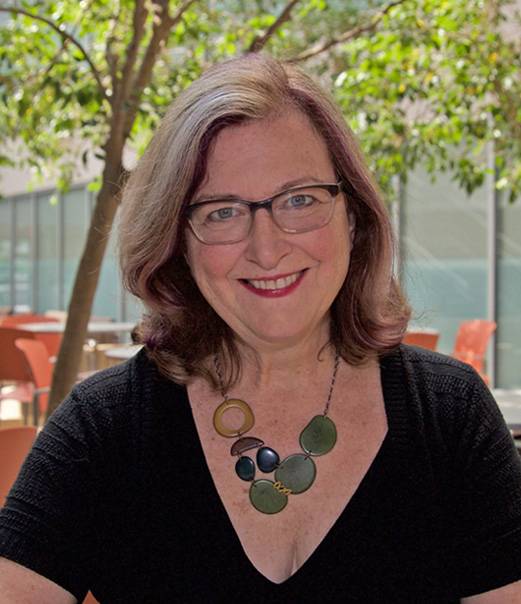 Welcome to the School of Arts and Humanities (ARHU) at Stockton University. You've come to the right place if you want to study what you love and get the skills you need to succeed in life after college.
ARHU programs – in the Visual Arts, Performing Arts, Communication Studies, Historical Studies, Languages and Culture Studies, Literature, Philosophy and Religion, and American Studies – are appealing in and of themselves, but they also reward a passionate engagement with their subject matter by developing students' abilities to think critically, communicate effectively, and find creative solutions to complex problems. These are skills 21st-century employers prize. Far from being a luxury, then, the arts and humanities are at the heart of what it takes to thrive and to make effective change in the world.
And the arts and humanities are thriving at Stockton. Our dedicated and accomplished faculty of scholars and artists love the arts and humanities as much as you do – as evidenced in their increasingly prominent creative and scholarly work and their commitment to innovative teaching. We pride ourselves, in ARHU, on giving students opportunities to expand and apply their knowledge beyond the classroom.
Our Languages and Culture Studies students get to participate in exciting study abroad programs and in translation projects with community partners. Literature, History, and Philosophy students receive opportunities to do faculty-assisted archival research and be part of presentations at regional, national, and even international conferences. Communication Studies students may host their own radio shows on Stockton's WLFR.fm and gain hands-on production experience working on one of the three local television programs Stockton produces in its HDTV studio. Visual Arts students can enhance their studio instruction by learning about museum and gallery operations through internships at Stockton's Noyes Museum, among others. Musicians in the Performing Arts program have opportunities to play with professionals from the Bay Atlantic Symphony, while dancers and theatre majors do workshops with and perform for visiting artists. Students in the Master of Arts in American Studies program can tailor the degree to their individual career goals through internships at historical societies and museums, on-campus internships with the South Jersey Culture & History Center, and independent study. Many of the projects and extracurricular experiences students can participate in are interdisciplinary, offering additional perspectives and frames of reference to enhance student learning.
So, once again, welcome to ARHU. Please explore the rest of our website to learn more about who we are and what we do and contact us with any further questions you might have. We look forward to meeting you in person.

Lisa Honaker
Dean
School of Arts and Humanities