Dean's Welcome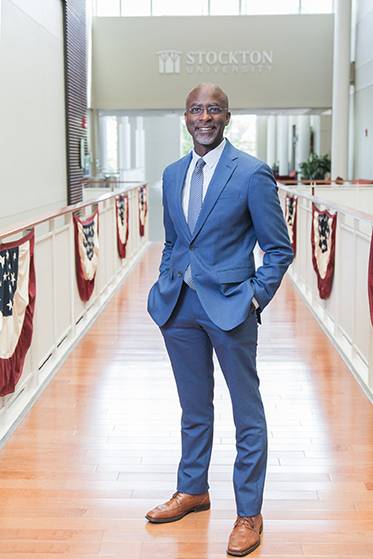 Welcome to the School of Arts and Humanities (ARHU) at Stockton University!

Stockton University historically has had a strong commitment to the Arts and Humanities. This is most clearly demonstrated today in our widely published and accomplished faculty who have built innovative programs in each of our eight undergraduate areas of study: Visual Arts, Performing Arts, Africana Studies, Communication Studies, Historical Studies, Languages and Culture Studies, Literature, and Philosophy & Religion. It is also demonstrated in our graduate program in American Studies and dual degree offerings combining an MA in American Studies with Africana Studies, Historical Studies, Literature, or Philosophy & Religion. These programs do at least three important things. They provide students with the bedrock foundations of a strong, well-rounded education. They are seamlessly integrated into Stockton's General Studies program which encourages students to appreciate a wide range of disciplinary perspectives, and they give students essential skills and habits of mind, such as critical thinking, writing, and communication. These are exactly the skills that are required to be successful in today's complex ever-changing world. They are also sought after by businesses small and large for their ability to promote growth and innovation. I invite you to explore our programs here.

These programs are complemented by our three centers: Interdisciplinary Center for Hellenic Studies, Stockton Text Center, and South Jersey Culture & History Center/Alliance Heritage Center all explorable here. These centers, along with our Stockton University Performing Arts Center (SUPAC), Art Gallery, the Noyes Museum of Artand the Noyes Arts Garage, make Stockton University truly unique among regional comprehensive universities in the country. They connect students to exciting internship and experiential learning opportunities, and also with our surrounding communities. I invite you to check out our website, and then come visit us.

Once again, welcome to ARHU at Stockton University. We look forward to meeting you in person soon.
Ian Marshall, Ph.D.
Dean
School of Arts and Humanities