CCDIE Digest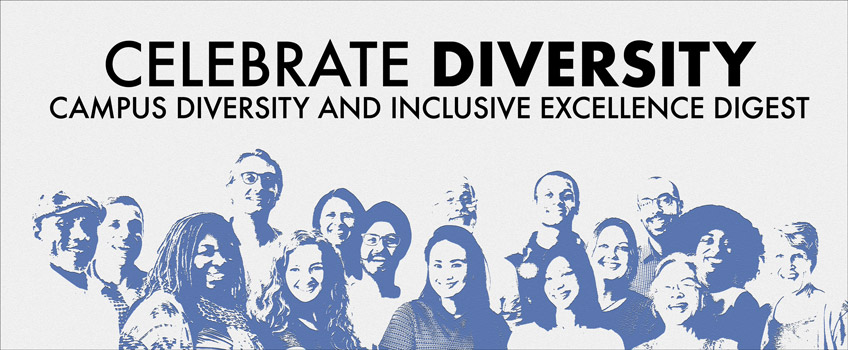 Welcome back to on-campus living, learning and working!
The Committee on Campus Diversity and Inclusive Excellence (CCDIE) welcomes new and returning readers to its Celebrate Diversity Digest. We invite you to learn more about issues of campus diversity, equity, inclusion and social justice covered in this newsletter.
The CCDIE includes faculty, staff, students and alumni who contribute to the University's efforts to support and further these four areas on our campus, as well as the University's mission to develop engaged and effective citizens with the capacity to adapt to change in a multicultural, interdependent world.
We plan to publish three issues each semester and welcome your contributions and feedback.
Featured Stories - September 2021
Stockton Voices
"I came to Stockton from North Jersey where diversity was the norm. Once I left that bubble it was a big adjustment to say the least. I began to not only see my peers in different ways, but I really began to delve into my own culture as well. Who I am as a Puerto Rican man, who I am as a Brazilian man, and how can I ensure I keep this culture alive but also make an impact?" Read more...
--Andrew Torres, President, Los Latinos Unidos
Submit Your JEDI Views
The Committee on Campus Diversity and Inclusive Excellence (CCDIE) invite you to contribute to the ongoing conversation on social justice, equity, diversity and inclusion (JEDI) topics in the Celebrate Diversity Digest. We welcome submissions from Stockton Board members, faculty, staff, students and alumni.
To spark your imagination, consider this. Your interactions with others, ideas, reflections, attendance at conferences and symposia, as well as the JEDI subject matter in your papers and research, can sometimes lead to interesting perspectives.
JEDI also include disability, accessibility, and accommodation, topics addressed by the ADA-504 Steering Committee.
Submissions should relate to and further campus JEDI education on one or more of the following:
Celebrate Diversity: Awards​
---
Submissions
We welcome your submission of articles and resources. Please contact Kameika Murphy or Valerie Hayes.
---
Previous Stories