Federal Work Study Program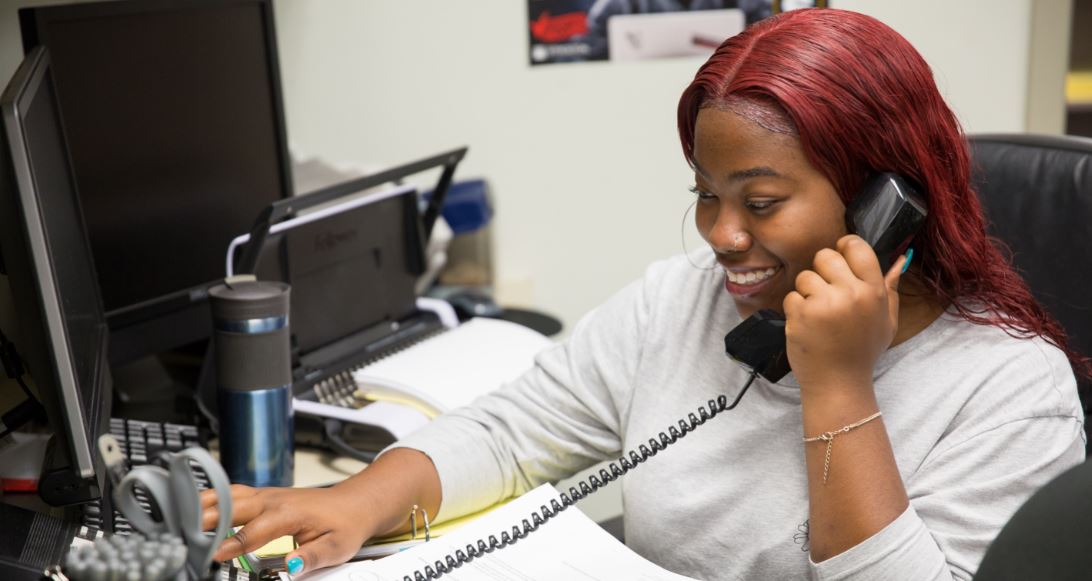 The Federal Work Study (FWS) program is a need-based, federally funded work program administered by the Office of Financial Aid. The program allows students to work part-time on or off campus to help offset their educational expenses. Students apply by filing a FAFSA. If you are awarded FWS, it will be included in your financial aid package. You will need to accept the offer. The funds will not be directly credited to your account, instead you will be paid biweekly. If you were awarded FWS, browse the list of employers below. Once you have been hired, fill out the forms below and submit them to the Office of Financial Aid in CC-201.
---
Accept Your Offer:
If you have been offered FWS, it is included in your financial aid offer. To accept FWS, log in to the goStockton portal and select the finanical aid tab. Then, click on the blue "View My Financial Aid Offer" graphic on the left-hand side of the page. Enter the aid year and accept or decline the offer. Then, click "Submit My Decision."
After You've Accepted Your Offer:
There are a vast number of jobs on-campus and off-campus. Once you have accepted your FWS offer, you will need to create and login to your Handshake account on the Career Education & Development's website to apply for open FWS positions.
View Employment Opportunities

View employment opportunities for Federal Work Study Students using the Office of Career Education & Development's Handshake platform.
---

After You've Secured Employment:
Once you've secured employment, you will complete each of the forms to the right and submit them to the Office of Financial Aid. Returning students are only required to complete the Employment Form each year.
Once you begin working, either you or your supervisor will need to input your hours worked into Web Time Entry (WTE) every two weeks. You will be paid biweekly via direct deposit.
Both the student and employer share the responsibility of monitoring FWS earnings to ensure that the award limit is not exceeded. You may earn up to half of your offer during the fall semester and the remaining award during the spring semester.
Federal Work Study Forms
Note: After they are completed, please submit all required forms to the Office of Financial Aid in CC-201.
*This I-9 Employment Eligibility Verification link will take you to the Human Resources web page to complete the electronic version of the I-9 form.
Additional Forms:
Federal Work Study Job Transfer Form
Having trouble viewing the forms? You may need to download the free Adobe Reader software.
---
Federal Work Study FAQ's: