Income Adjustment Appeal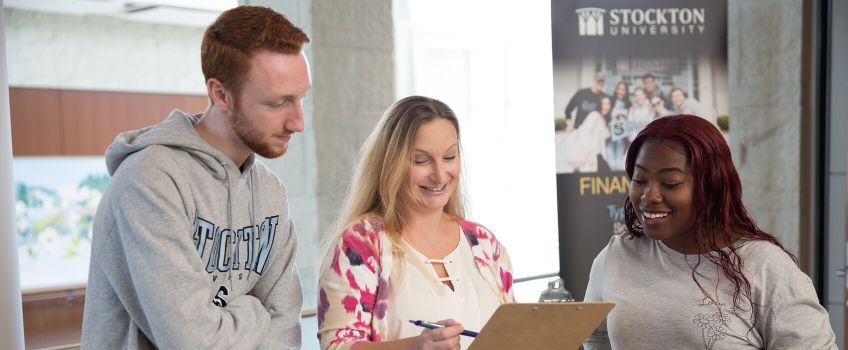 Appeal Overview
The FAFSA uses your family's annual income from two years ago to project how much your family can afford to contribute toward your expenses while you attend college. This projection assumes that family income is relatively stable over the course of time. While the FAFSA form does not give the student the opportunity to explain a special circumstance that could affect his or her ability to pay for college; federal law allows authorized officials in our office to make certain adjustments to your income data so that it accurately reflects your family's situation. These types of adjustments are made on a case-by-case basis.
If your family has experienced one or more of the following special circumstances, you may qualify for an adjustment to the information on your FAFSA. Making these types of adjustments may result in increased financial aid eligibility.
Loss or reduction of income which may include, but not limited to furlough, unemployment, disability, or retirement
Termination of benefits received or income such as child support, alimony, social security benefits
One-time occurrence of income such as a debt cancellation, an inheritance, lottery win, or IRA withdrawal
Exceptional medical and/or dental expenses incurred, not paid by insurance
Divorce or separation that occurred after that FAFSA was filed
Death of a parent or spouse that occurred after the FAFSA was filed
Childcare expenses paid
Expenses related to the student's disability (specialized equipment or materials or services necessary to be successful in school)
---
Learn How to Submit an Appeal
You must clearly demonstrate a change in the family's financial situation occurred either during the tax year used on the FAFSA or later. Our office will use the information provided to determine if your appeal could make an impact to your financial aid award. However, submitting information does not guarantee an increase in aid.
If you have incorrectly reported information on your FAFSA this review could negatively impact your EFC resulting in a loss/reduction of your current financial aid. Please review the information on your FAFSA for accuracy before submitting an appeal.
If the student's FAFSA is selected for federal verification, that process must be completed before this appeal can be considered.
We will review the information that you submit and request any documentation necessary to support changes to FAFSA data. You (the student) will upload the documents directly to your appeal.
Once we have all the necessary documentation, we will make appropriate adjustments to the data on your FAFSA. You will receive an email from Federal Student Aid (the FAFSA processing center) when we do submit these changes. Please do not make any changes to this data. Doing so will cause major delays in your aid processing.
As soon as we receive the updated FAFSA processing results, we will adjust your financial aid offer. You will receive an email to review and accept your financial aid on your goStockton Portal account.
Due to these unprecedented times, we have seen an increase in the number of appeals submitted to our office. Staff are working to complete reviews as quickly as possible.
When a review has been completed, the student will be notified via email and text message. If the review warrants adjustments to the FAFSA, processing can take several weeks to complete.
Be sure to watch for status updates, check your email and respond quickly to requests for additional information.
When you are ready to submit your appeal, you will be prompted to login to stockton.studentforms.com with your goStockton Portal credentials. If this is your first time logging in to the Student Forms site, you must confirm your personal information and register your account.
*For new students, your goStockton Portal credentials were provided to you with your admissions packet.
Once you are in the system, click on the black "Request" button at the top, right corner of the page. Then, select "Does this involve a financial change?" and the category that applies to you. Click continue to create your appeal. You will see a new tab on your page "Family Contribution Appeal." Open that tab to continue your appeal. Fill out the online form and provide the documentation requested. You (and your parent, if you are dependent student) will e-sign the appeal statement before submitting it to us.
*Please read the instructions above. After clicking the button above, you need to initiate the appeal by clicking on the black "Request" button. Just clicking the button above does not start your appeal.