Careers in Healthcare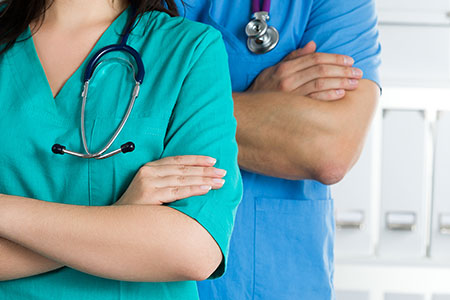 The healthcare industry has been expanding steadily for many years. In fact, data released in October 2017 by the Bureau of Labor and Statistics indicates that of the 20 fastest growing jobs today, 50% of them are related to the healthcare industry. By 2018, it is expected that roughly 3.2 million new healthcare-related jobs will be created.
While the healthcare field is expanding, it represents a wide variety of career choices, many of which students just beginning their college careers, or changing from a career path they expected to pursue, may have little or no knowledge of. For this reason, the Bachelor of Science in Health Sciences program (BSHS) has put together a database of career fields in healthcare.
This database provides a brief description of various careers in healthcare, along with a link to Learn More about each career. Careers are grouped into one of seven broad categories, as well as a section listing the various settings for careers in healthcare:
After learning about these career options, you can work with your preceptor, with Academic Advising, or with Career Education & Development, to explore further what training and experience is involved in pursuing a specific career.