Dean's Message
Welcome to the School of Health Sciences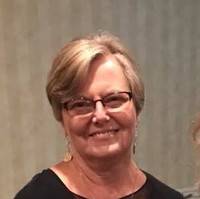 Welcome to the homepage of the School of Health Sciences at Stockton University! On behalf of the faculty and staff, I invite you to explore the information presented here and learn about our distinctive offerings at the undergraduate and graduate levels. At Stockton, we proudly prepare healthcare professionals who are ready to collaborate with each other in providing care whether in acute care, community, or global settings. We prepare healthcare leaders to chart the course for safe, effective, and efficient cutting-edge healthcare interventions. Students experience a comprehensive educational experience that is grounded in the foundational arts and sciences required by specific health-related disciplines. Our students are provided opportunities to build the complex critical thinking skills required for professional practice and the expression of complex ideas.
Our goal is that our graduates are prepared to enter the rapidly changing healthcare environments of the 21st century as collaboration-ready healthcare practitioners. We provide a rich interprofessional environment for learning in both our undergraduate and graduate programs. This environment offers a robust opportunity for all pre-professional students to interact and learn from, with, and about each other through experiences in Interprofessional Education (IPE). The faculty believe that these IPE experiences are essential in preparing graduates for interprofessional collaboration.
I invite you to explore our program offerings. At the undergraduate level, we offer degrees in Nursing, Exercise Science, Public Health, and our state-of-the-art Bachelor of Science in Health Science. The (BSHS) program is grounded in the concepts of interprofessional collaboration. Undergraduate minors include Holistic Health and Public Health. Graduate entry-level programs include: Communication Disorders, Occupational Therapy, and Nursing (Adult Gerontology-Primary Care Nurse Practitioner). Doctoral degrees in Nursing Practice (DNP) and Physical Therapy (DPT) are also offered. In addition, in conjunction with Thomas Jefferson University, we offer a dual degree, accelerated, five-year course of study that enables qualified students to earn a BSHS degree and a Master of Science in Physician Assistant Studies (MSPA).
Our professional programs provide students with the knowledge and skills to enter professional practice with strong foundations in research and excellent clinical practice. We strive to learn from each other by valuing and respecting the diversity of our students and faculty who share their cultures, perspectives, and experiences in health care, exercise and health behaviors. Our classes are taught by highly qualified faculty who bring academic and clinical expertise to the classroom. Faculty partner with students and the community for service opportunities at local, regional and global locations.
At the School of Health Sciences, we are committed to lifelong learning, achievement of excellence, and improved quality of life for all those we serve. Please explore these pages and contact us if you have any questions. We look forward to welcoming you into our professional community as we create the future of tomorrow's health care - together.
Sincerely,
Margaret M. Slusser, Ph.D., RN
Dean
School of Health Sciences
609.652.4501 (p)
HLTH.School@stockton.edu