Summer at Stockton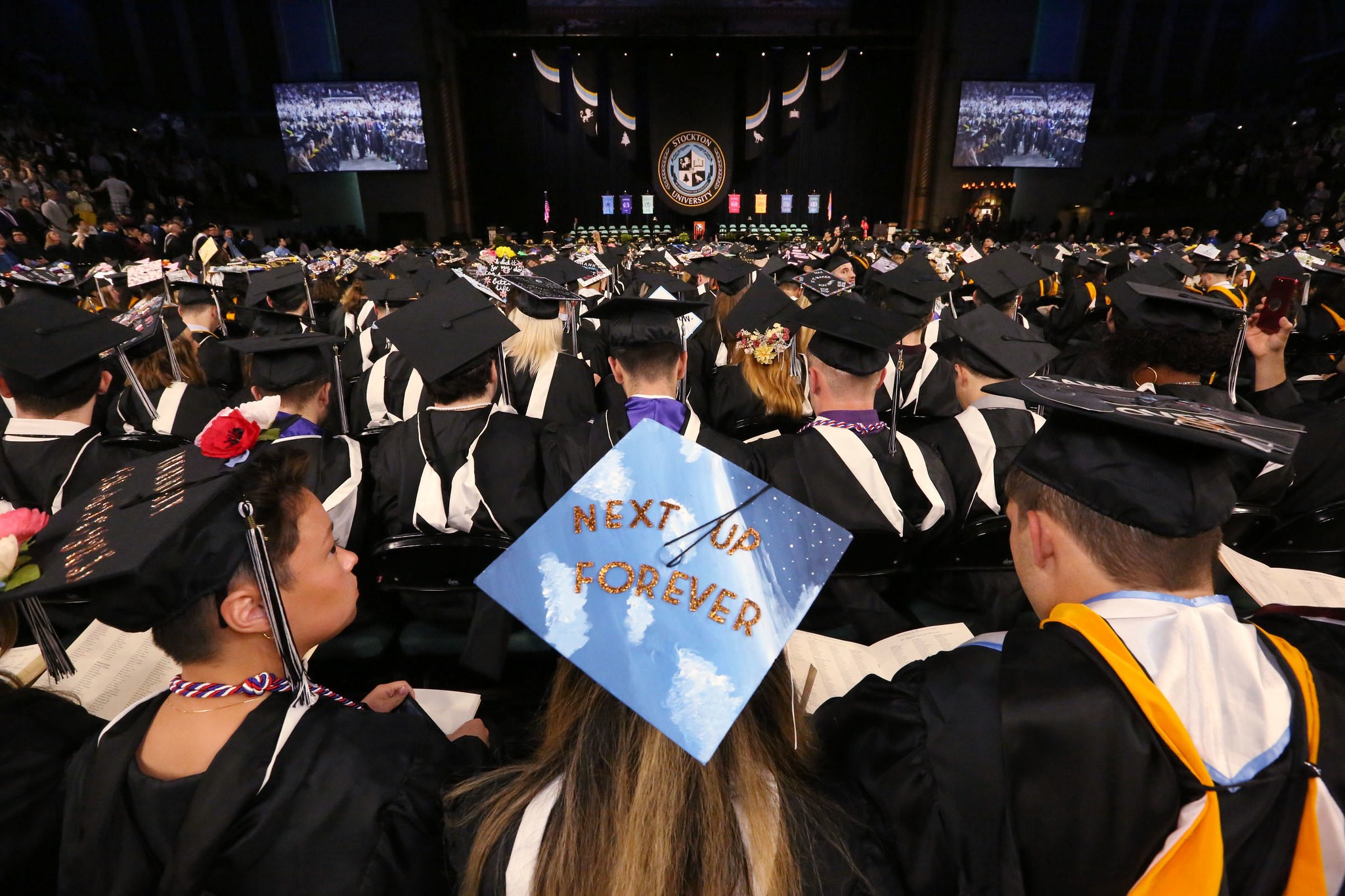 As soon as the splendor of the Baccalaureate and Graduate Commencement ceremonies concludes, faculty and staff channel all of that positive energy into preparations for the upcoming academic year.
In fact, faculty, staff and student interns are looking back and forward at the same time. They are looking at the nearly 50 years of Stockton's history since its founding in 1969, and the 50th anniversary of teaching in fall 2021. Under the direction of Thomas Kinsella and Ken Tompkins, the commemoration project is gathering old photos, videos and other artifacts of Stockton's history. With the help of student interns, they have published Stockton Stories, where you can find a timeline of Stockton's history, a trivia quiz, and of course, stories. Some of them are obscure and others familiar. The lore surrounding how Lake Fred got its name is a must-read story.
Some students look to get ahead with summer classes. What says summer class more than "Beaches," an integrated study of beaches from multiple perspectives, including comparing East Coast beaches. Perhaps more enticing is a course titled "The Science of Ice Cream." This class examines a favorite beach and boardwalk treat, how it is made, and what ingredients are used. I am sure there is a science behind ice cream, but most would agree that it just tastes great on warm summer days and nights.
Stockton also provides opportunities for future Ospreys at a variety of summer camps. From athletic camps to arts camps to the nationally recognized CSI Camp, there are so many options for curious and active youngsters. The athletic camps cover sports such as: soccer, field hockey, track and field, volleyball, softball, basketball, soccer, and lacrosse. For great hands-on art experience, camps include: 3-D Art & Sculpture, Creative Art-ism, and the Art of China. There is something about "squigglism!" But I leave that to you to figure out.
For our future scientists and mathematicians, the popular "Stockton University Science and Enrichment Academy," also known as SEAS, stimulates talented high school students in a college-level interdisciplinary program.
For those who love Atlantic City, keep your eye out for 48 Blocks AC, which is described as "a celebration of the talents, creativity, community, culture, and history of Atlantic City." Stockton is a sponsor of this innovative community initiative.
Let me give you some advance notice of the noteworthy 100 Faces of War exhibit, which focuses on the first-person experiences of the American who went to war in Iraq and Afghanistan between 2001 and 2014. This Smithsonian travelling exhibit will be displayed at the Noyes Art Garage in Atlantic City from July 13 to August 6, 2019. You will be hearing much more about this soon.
As you can see, Stockton doesn't slow down much during the summer! We hope you will find time to enjoy some of these community activities during your summer.