Katie Hemmerlin
B.S. Geology '15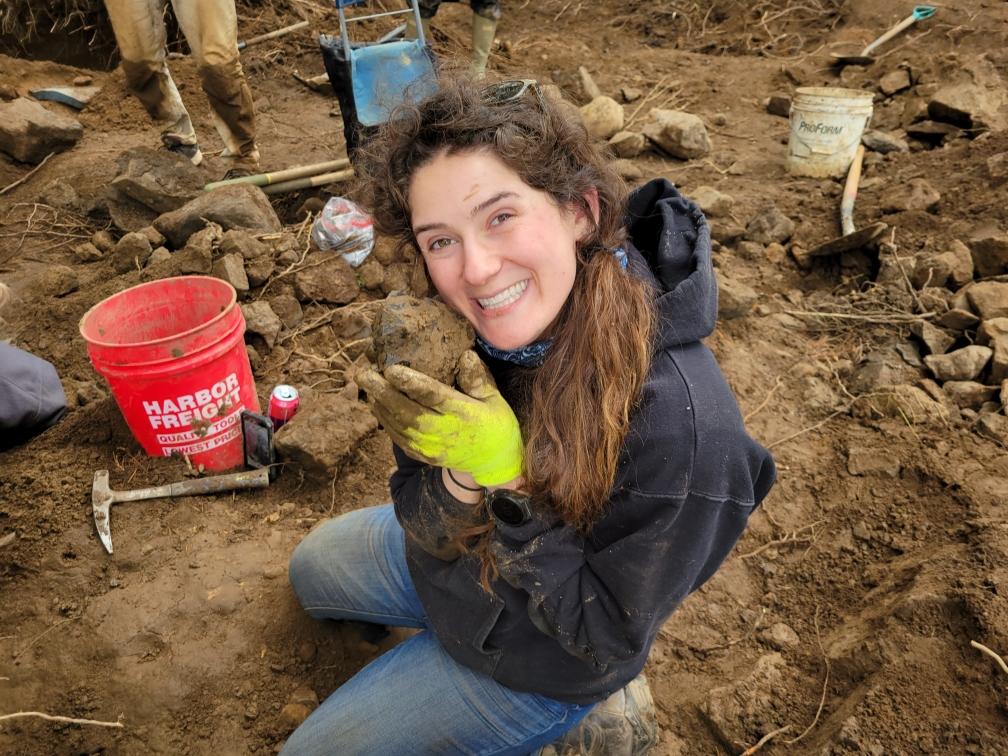 I often look back on my life to see if some key moments or choices had a lasting impact on me. Choosing to major in geology at Stockton has single-handedly been the best choice I have ever made in my entire life. I cannot imagine where I would be if I hadn't taken the chance to switch majors.
What about the degree program made it unique?
Everything. I don't think there's any other major at Stockton (or any school) that even comes close to the experience you'll get as a geology major. It is truly one of the most captivating and enjoyable subjects to learn about.
How did Stockton prepare you for the next chapter in your life?
I was able to take part in several independent research projects where I worked directly with my advisor on unique geologic exposures. I was then able to present that research at conferences, such as the Geological Society of America Northeast Section Annual meeting. Having this research experience (both in the lab and in the field) prepared me for my next step (grad school) as well as my past and current occupations. I was fortunate to also have the opportunity to be a teaching assistant as an undergrad which taught me invaluable presentation skills.
Can you talk about your career path since graduating from Stockton?
After graduating Stockton, I immediately went on to a fully funded graduate school program at Lehigh University where I earned an M.S. in Earth and Environmental Sciences. The findings from my research were published in 2018 in GeoSphere. After graduating, I joined the workforce as an environmental geologist for a private environmental consulting firm in New Jersey where I assisted in researching, identifying, and remediating environmentally compromised sites in the Tri-State area. I was simultaneously hired by Monmouth University to teach an introductory geology course part-time at night. After straddling this dual role in private industry and academia for five years, I accepted my current position with the Depart of Labor's Mine Safety and Health Administration as a Mine Safety and Health Training Specialist. In this role, I provide educational and training services to mine and quarry operators throughout the Northeastern United States and take part in accident investigations.
Can you talk about your educational path since graduating from Stockton?
I went to Lehigh University ('17) and earned an M.S. degree in Earth and Environmental Sciences. My research and extra-curricular activities at Stockton made my resume stand out as an exceptional student.
What advice would you give to students who are considering majoring in your field?
A large portion of geology will be spent studying rocks and landforms to understand the past. But - as you'll quickly learn - the present is the key to the past. Take advantage of every learning opportunity presented to you during your studies and capitalize on the wealth of knowledge your professors have to offer. Just because you don't immediately see the benefit of an opportunity does not mean it's a valueless moment.