Office of Strategic Planning & Effectiveness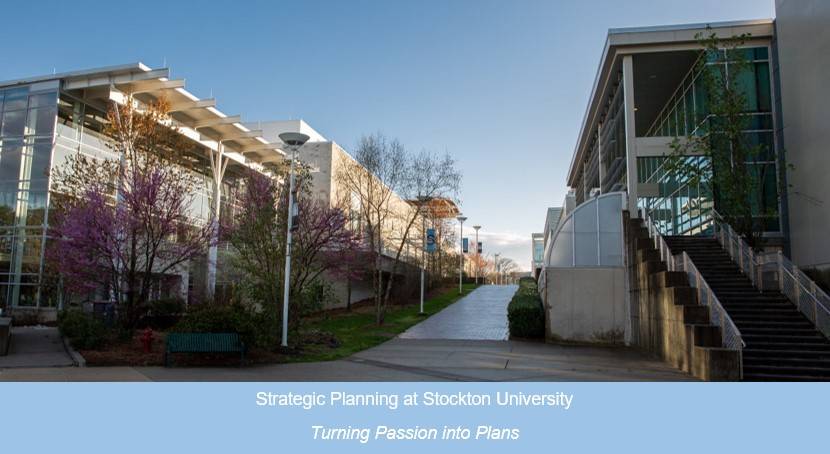 The University's systematic and continuous planning provides a way to engage the entire Stockton community in a framework for decision-making and provides a mechanism for adapting to changing conditions.
The planning process incorporates annual operational planning within the five and ten year strategic planning cycle, aligned with our decennial regional accreditation and intervening periodic reviews. Both annual and strategic plans integrate budget, facilities, and assessment planning processes for a comprehensive, efficient University wide approach.
Planning activities revolve around our mission and vision statements, objectives, initiatives, measurements and reports, all of which are publicly evaluated each year in a comprehensive Program Review, the results from which also inform the next strategic cycle, as appropriate.
Institutional Strategic Plan

The strategic plan incorporates essential themes from the University's mission, vision, and values statements, such as student success, excellent in teaching, diversity, and engagement.
Enrollment Reports
The University maintains a comprehensive set of enrollment reports that are provided to University faculty, staff, and administrators on a regular basis. To request access to these materials, please email IR@stockton.edu.