L.E.A.D. Certificate Program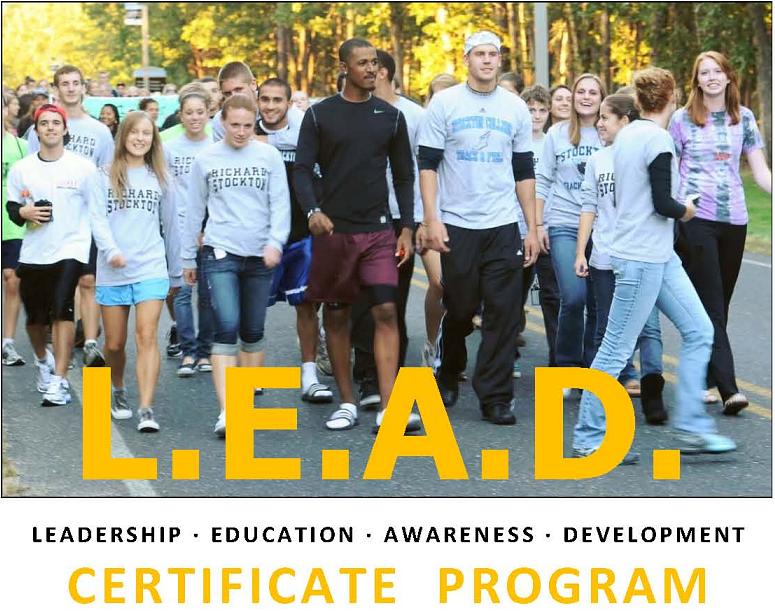 Student involvement in academic and co-curricular activities is an essential part of today's educational experience. By completing a combination of the various academic courses, programs and co-curricular experiences listed herein, students will receive an official Leadership Education Awareness Development (L.E.A.D.) certification through the Office of the Dean of Students.

To achieve certification, the following criteria must be met:
Earn 100 points with a minimum total of points in each tier
Transfer students may use their previous courses and experiences to meet up to 50 points toward certification
Must be a senior (96 credits minimum)
Must have a minimum 2.75 cumulative GPA
Must have no prior social or housing probation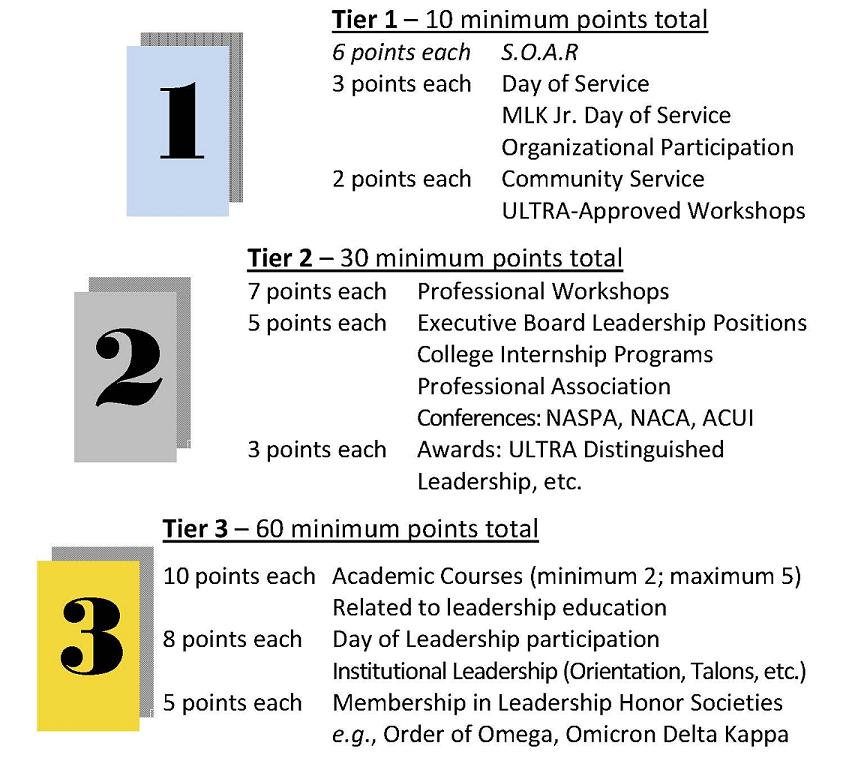 Applications will be available in the Spring Semester. Check back soon for details!
Click here for a listing of previous L.E.A.D. Recipients. For more information, contact lauren.wilson@stockton.edu