Student Senate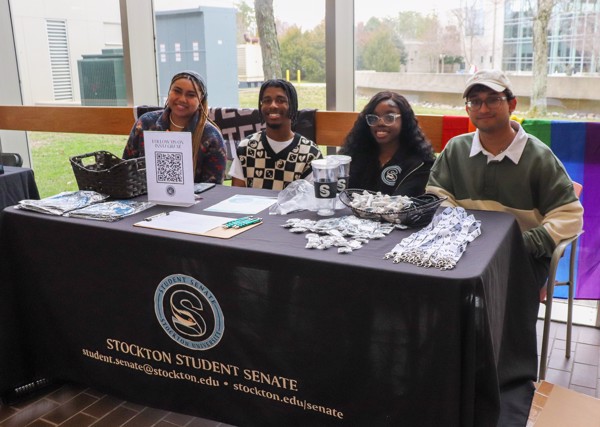 The Student Senate is looking for New Students to run for Student Senate in the Fall!
We are also looking for two students to serve as Cheif of Staff. These students attend meetings, manage miniutes and other tasks.
If you are interested in either please contact us student.senate@stockton.edu
Stockton's Student Senate serves as the bridge between the students and the administration. Comprising of 32 elected members, Student Senate is divided into 6 committees: Finance, Student Affairs, Academic Affairs, Public Relations, Governmental Affairs, and Diversity & Inclusion, overseen by the President and Vice President.
We are here to address the concerns and needs of the student body and seek solutions in collaboration with other campus clubs, organizations, and offices.
Student Senate is also responsible for the monitoring and allocation of funds from the Student Activities Fee to student clubs and organizations.
Student Senate provides the means whereby the members of the student body may express themselves effectively in the programs that directly affect their intellectual, social, and economic welfare. The Student Senate also promotes active citizenship by developing and promoting student responsibility and promoting school spirit within Stockton University.
News
Contact student.senate@stockton.edu and have your voice heard!