Amanda Dodd '17
Amanda Dodd
Hometown: Manchester Township, N.J.
Class Year: 2017
Major: Dance with a concentration in Studio Operations
---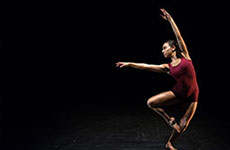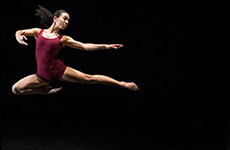 Why did you choose to transfer Stockton?
One of my good friends, who goes to Stockton, told me about the auditions for Stockton's dance program. The funny thing is, my dance instructor at Ocean County College just so happened to give me a flyer about the same auditions so I signed up and went. The people here were so kind and wanted the auditions to be as painless as possible. It was the nicest audition I have ever been to, so after that I knew that I wanted to go here. The atmosphere and the people are actually the reasons why I am here.
Why did you choose your major?
I always have and always will do dance, but I actually started off with a concentration in Arts Administration, thinking that would be the best route for me. After figuring out a little more of what I want to do in the future, I realized that Studio Operations was more of a better fit for me.
What are your career goals?
I would like to teach all ages focusing on ballet and modern dance, and maybe own a studio one day!
What kinds of opportunities have you gained within your academic program?
I have experienced taking a class with a professional dance company, started some research and learned a lot of new skills, which I can apply to my future career in dancing and teaching.
Extracurricular Activities:
Dance Club, African Club, Zumba class and H.O.P.E Association
---