Salman Rafat '17
Salman Rafat
Hometown: Born in Bangladesh and grew up in Ventnor City, N.J.
Class Year: 2017
Major: Health Science
---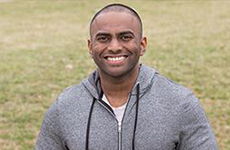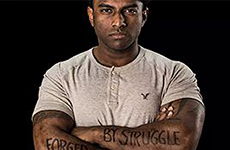 Why did you choose Stockton?
I started my studies at Stockton in 2014, after serving in the U.S. Army for six years. I chose Stockton because of its friendly campus environment and helpful staff. Stockton seemed like a good place to learn and meet great people. The professors at Stockton take an interest in the success of their students. My mom and friends also went here and told me it would make me feel at ease.
Why did you choose your major?
I chose Stockton because I want to work in the health care industry to help people.
What were your most memorable experiences at Stockton?
My most memorable experiences were definitely the times in the Student Veteran Organization (SVO) lounge with all the vets, along with assisting with Lolla-No-Booza, which was an absolute blast. Lastly, being a part of the V.E.T.S (Veterans Engaging Teachers and Students) program, which helps build relationships between the students, faculty and the veteran population at Stockton.
What advice would you share with incoming student veterans?
Don't underestimate the young and energetic college students. They can teach you about life as much as you can teach them from your experiences. Try to get involved and make the effort to transition from military service to civilian life.
Where has your degree taken you?
I'm working as a business analyst for AmeriHealth. I also have a personal goal of getting my pro card in bodybuilding.
Extracurricular Activities:
Student Veterans Organization (SVO)/Student Veterans Organization-Auxiliary (SVOA)
---