Freshman: Home Schooled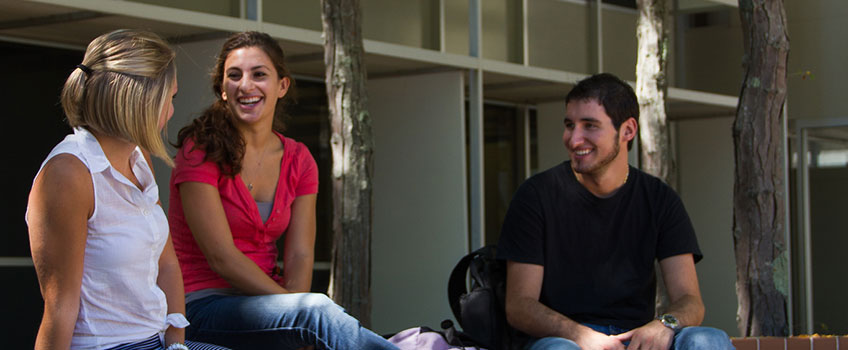 Home Schooled Applicant Requirements:
We welcome applications from home-schooled students at Stockton University.
Home-schooled students should submit the materials listed below. Please note that home-schooled students must have completed (or in progress) the 16 college-preparatory units required of all freshmen (four units of English, three units of mathematics (one of which must be algebra), two units of social studies, and two units of laboratory science. Five additional units of academic electives will be selected from courses in college preparatory subjects and foreign languages. The courses completed or in process must total 16 units, all of which must be college preparatory subjects.)
Complete Stockton University's application or the Common Application, including the application fee.
Submit SAT or ACT scores, if required for your major. Test scores should be sent directly from the accredited testing agency. Stockton University's CEEB code is 2889.
Provide 2 letters of recommendation: one discussing academic success, and another attesting to involvement in the community or extracurricular activities (neither should be from a parent).
If you are a New Jersey resident:
(Select one)
Submit a transcript approved by a home school program, public or private school, or primary teacher. Transcripts from other educational institutions (community college, former public education, etc.), if applicable, should also be submitted.
Submit a portfolio of academic work that includes syllabi, a list of textbooks used, grade evaluations by primary teacher and any other documentation of academic work (includes samples of writing, tests, etc.).
If you are an out-of-state student:
All home-state requirements must be met and all supporting documentation must be provided to Stockton University. Students from out-of-state are also expected to follow all the requirements listed above.
All home-schooled first year applicants who submit a portfolio of high school work (must be signed by the applicant's primary teacher). Transfer home-schooled students who submit a portfolio and have completed fewer than 24 transferable credits must also submit the signed portfolio.
The required high school courses specified above are minimums. List all additional coursework. You may also attach supplemental information you feel will be helpful in evaluating your application.