International Admissions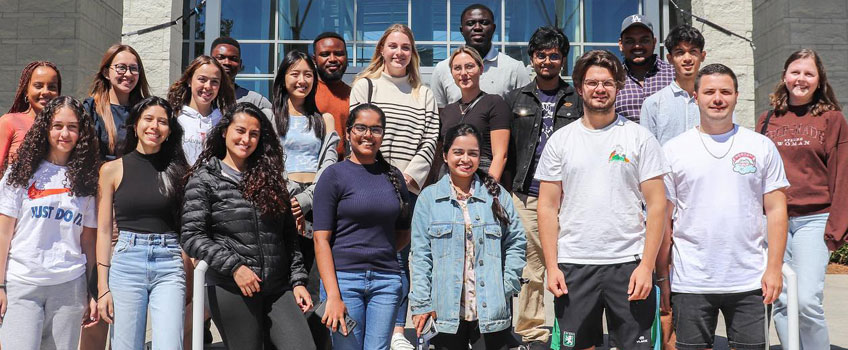 At Stockton University, the rapidly growing number of international students represents the true diversity of the world, with over 30 countries represented each academic year.
Review the below information carefully if:
You are a U.S. Citizen applying to Stockton from a high school or university outside of the U.S. (review

only

STEP 1 below)

You are not a U.S. Citizen applying to Stockton from secondary school or university outside of or within the U.S.
Note: Students in DACA and/or undocumented status are not considered international students.
Countries
Represented at Stockton
Who is an International Student?
Stockton University defines international students as "a 'non-immigrant' student visitor who comes to the United States temporarily to take classes. A non-immigrant is an individual who intends to stay in the U.S. temporarily, does not have U.S. citizenship or legal permanent resident status (a "green card"), and requires a visa to be in the U.S. Most international student applicants will be admitted under the F-1 student visa. International students with other visa status also may be admitted."
U.S. citizens completing high school outside of the United States are considered domestic for application purposes, but international for admission consideration purposes and must therefore familiarize themselves with supplemental international application requirements.
International First-Year and Transfer Student Application Deadlines
| DEADLINE/TERM | Spring 2024 | Fall 2024 | Spring 2025 |
| --- | --- | --- | --- |
| Submit a completed application for admission | November 1, 2023 | May 30, 2024 | November 1, 2024 |
| Admissions decision issued by | November 10, 2023 | June 10, 2024 | November 11, 2024 |
| Submit Enrollment Confirmation deposit | November 15, 2023 | June 30, 2024 | November 15, 2024 |
| Submit a completed Application for Form I-20 | November 15, 2023 | June 30, 2024 | November 15, 2024 |
Note: Sending official test scores and/or transcript evaluations from the testing or evaluation agency may add additional costs and will add 3–6 weeks to the application completion process. Plan to complete your application for admission and send your official test scores and transcript evaluations accordingly, and remember the application deadlines. This will ensure your decision is not delayed and does not cut into your immigration and visa processing times.
---
International student application and arrival steps
The number of steps international students must complete to become eligible to study in the U.S. is listed below. Each step is separate from one another, but is required to proceed to the next step. For example, you cannot apply for Form I-20 until you've been admitted and have committed to the University.
Study these steps carefully to gain a thorough understanding of the entire process. It will take a minimum of 3 months to complete the entire process (if you are organized, have all the required documents, and can schedule a visa interview without delay). Realistically, plan to spend at least 3-6 months on completing this process.
*Students who are already in the U.S. on a visa can disregard Step 2 and Step 3.
---
Connect With Us!
International Student Ambassadors
Schedule an appointment with your Peer-to-Peer Advisors, who are current international students at Stockton!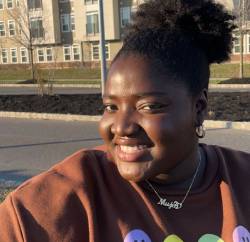 Margvinatta (Natta) Senesie
Sierra Leone