Inclusive Student Success

Stockton is committed to providing an affordable, high-quality, interdisciplinary education that is grounded in the liberal arts and prepares students for healthy, productive and meaningful lives.
Award-Winning Initiative Supports First-Gen Students
Nearly half of Stockton's student population are first-generation college students. That's a big number. These students need different types of support, resources and engagement to flourish, which is why the First Ospreys initiative was born in Spring 2019 under the leadership of Angel Hernandez, associate director of EOF, Atlantic City.
"As I learned about Stockton's culture, institutional priorities and commitment to inclusive student success, I believed that we were uniquely positioned to not only think outside the box but to think like there was no box. The more I got to know Stockton students, I recognized that many of our students were first-generation and in need of mentorship and guidance," Hernandez said.
First Ospreys has continued to grow and evolve, now with Nordia Johnson, director of Academic Achievement Programs, at its helm. The initiative recently garnered a Bronze Award in the First-Generation Student Success Category of NASPA's (National Association of Student Personnel Administrators) Excellence Awards.
The program was also named part of NASPA's 2021-22 First-Gen Forward Cohort, which represents a community of professionals prepared to share evidence-based practices and resources, troubleshoot challenges, generate knowledge, and continue to advance the success of first-generation students across the United States.
First Ospreys has had a tremendous impact on the institution, not just on first-generation students, but on the faculty, staff and administrators who serve them. In addition to the programs and resources that the initiative offers to students, it has also advanced an understanding of the unique needs of first-gen students among faculty, staff, and administrators in order to promote support for First Ospreys in all areas of the campus.
---
New Tradition Celebrates Students, Advances Equity
Staff, faculty, students and alumni celebrated the accomplishments of students of color engaging in high impact practices at Stockton University, shining a light on the power of creating impactful experiences for underrepresented communities during the inaugural Equity in Academic Achievement Award Dinner and Fundraiser on April 23.
"It's because of you why we continue to do this work," said Nordia Johnson, director of Academic Achievement Programs, to students present in the audience and tuning in online. "We pour into you, so you can go out into the world and pour into those around you." High impact practices, or HIPs, are teaching and learning practices, such as study abroad, internships, undergraduate research and service-learning, that benefit students from diverse backgrounds.
Students Alize Thompson and Brian Otieno Odhiambo showcased their research and creative projects, speaking about the experiences that have helped them bridge equity gaps by engaging in high impact practices. Through her work as a Board of Trustees Fellow, Thompson hopes to help "close equity gaps by increasing the number of students that look like [her] engaging in HIPs."
Award recipients were introduced by the faculty or staff member who nominated that student for the award. The list of awards and honorees include:
Academic Excellence: Mariam Eskander, Diana Ramirez
Leadership in High Impact Practices: Divya Rajput, Axavier Dennis
Leadership in Equity and Racial Justice: Danielle Combs, Kristina Mitchell
Outstanding Multicultural Student Organization: Stockton University Chapter of the NAACP
---
Nursing Students Assist at COVID Vaccine Megasite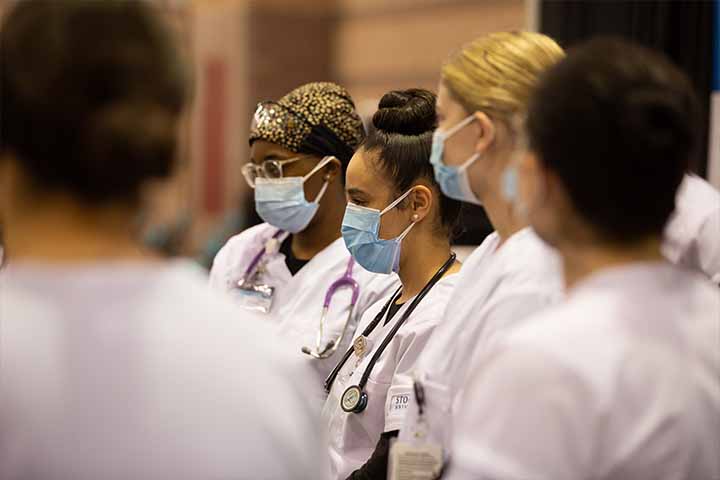 A total of 105 nursing students participated in a piece of pandemic history as participants in the Atlantic County COVID-19 Vaccination Megasite the State of New Jersey, Atlantic County, AtlantiCare and the New Jersey National Guard operated at the Atlantic City Convention Center.
"It's a blessing," said student Alexis Land, as she and nine classmates prepared for a rotation through all of the different sections of the megasite, including actually giving vaccinations.
Denise Petro, an adjunct nursing clinical faculty member in the Accelerated Bachelor of Science in Nursing program, said this is the first hands-on clinical experience her students have been able to do because of pandemic restrictions.
"When I heard about this, I was ecstatic," Petro said. "These students are going to be able to say that they helped during a historic event, and they get to see what it takes to put on an event like this."
The students participated in groups of 10 with a faculty member. They included junior and senior Bachelor of Science in Nursing students and college graduates who are earning a nursing degree in the Accelerated BSN program based at Stockton's site in Manahawkin.
---
Grants Help International Students Continue Studies
When Stockton closed in March 2020 to help stop the spread of COVID-19, a few international students remained.
In addition to the difficulty of traveling, the students and their families also grappled with the impact of losing jobs and potentially interrupting their educations.
The Stockton Office of Global Engagement, under director JY Zhou, began searching for outside resources to help the students fund their educations and related expenses.
"Whenever we identified a funding opportunity, we notified our international students, encouraged them to apply, and worked with them on their applications," Zhou said.
Her efforts paid off. Two of the students, Daniela Rodriguez Molina from Peru and Brian Otieno Odhiambo from Kenya, received grants that made it possible for them to continue their studies.
Odhiambo is one of 25 students worldwide who received $10,000 from the Western Union Foundation. Rodriguez Molina received $2,900 from the Institute of International Education Emergency Student Grant for International Students.
Rodriguez Molina has family both in Peru and America, and was familiar with Stockton when she applied after earning an associate degree from Atlantic Cape Community College.
"I really like the campus and the people," she said. "Everyone is very warm. I felt at home."
When the University closed, Rodriguez Molina said Peru had also locked down. The airport was closed so she could not return home. She was also concerned that once she could travel home to Peru, she might not be able to return to complete her degree in Business Studies. She opted to stay in the area, but lost her on-campus job due to the closure.
"I had some savings, and don't need a lot, but I couldn't work all summer, and my parents couldn't work because of the lockdown in Peru," she said. "The grant was a huge help for me to get through the summer. My original budget for the summer also became my budget for my last semester."
Rodriguez Molina shares her Stockton story in the video below.
Learn more about how Ospreys near and far helped #StopTheSpread during the COVID-19 pandemic here.
Our Ospreys Continue to Soar
Six Inducted into National Black Studies Honor Society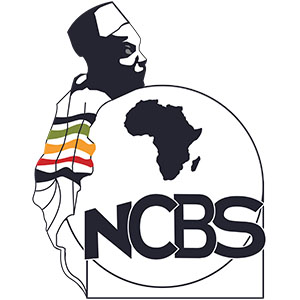 The National Council for Black Studies (NCBS) Ankh Naat Wedjau Honor Society inducted six Ospreys in an online ceremony held via Zoom on March 20. The students were inducted by Maulana Karenga, creator of Kwanzaa and chair of the Africana Studies Department at California State University, Long Beach. He said the society's goal is to promote Africana Studies, cultural grounding in academics, and social responsibility.
Malikah Stafford | Communication Studies
Loukaia Taylor | Communication Studies
Daniel Lambkin | Exercise Science
Alana Williams | Criminal Justice
Tatiana Alston | Criminal Justice
Byonce Tyus | Communication Studies
International Hospitality Honor Society Inducts 28 Students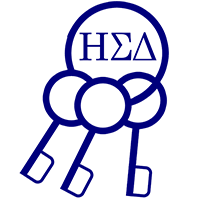 Twenty-eight Hospitality and Tourism Management students at Stockton University were inducted into the Eta Sigma Delta International Hospitality Honor Society in a virtual ceremony April 10 coordinated by Ruth O'Rouke from James Madison University, ESD Board Chair, and Tim Flohr at the University of Memphis.
Eta Sigma Delta is part of the International Council on Hotel, Restaurant and Institutional Educators (ICHRIE) and recognizes the scholastic and professional achievements of students and alumni studying hospitality, tourism and culinary arts.
Jacqueline Brescia
Jason Brush
Emily Deibert
Cliandonica Del Mundo
Isabella DeLuca
Alexis DiTullio
Donovan Duelly
Caitlin Hargrave
Elizabeth Hines
Jake Kaeser
Megan Kaplan
Emily Krumpinksi
Nicole Lampariello
Julia Lomicky
Cassandra Lynn
Emily Mazzitelli
Sabrina Norris
Amanda Perfidio
Michael Raguso-Failla
Lesline Santana
Melissa Schmierer
Morgan Steichen
Brian Tartas
Sydney Theriault
Alize Thompson
Tessa Waskin
Trevor Weldon
Kyle Wright