Financial Aid for Undocumented Students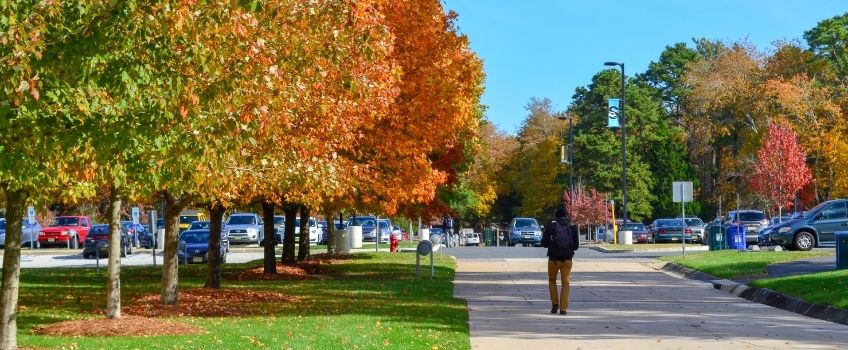 Undocumented students, including those classified as DACA (Deferred Action for Childhood Arrivals) students are not eligible for any type of federal student aid; however, an eligible undocumented student could be considered for state and/or institutional and private financial aid/scholarship programs.
Learn more about the aid for which undocumented students may be eligible below.
---
Aid for New Jersey Dreamer Students:
Eligible New Jersey Dreamers, who attend an eligible NJ institution of higher education are considered for state financial aid programs including the Tuition Aid Grant Program (TAG), the Educational Opportunity Fund Program (EOF), the Garden State Guarantee (GSG) the New Jersey Tuition Assistance Reward Scholarship (NJSTARS) Programs and the Governor's Urban Scholarship (GUS).
Undocumented students are considered NJ Dreamers if they meet all of the below criteria:
Attended a New Jersey high school for at least three (3) years
Graduated from a New Jersey high school or received the equivalent of a high school diploma in New Jersey
Registered with Selective Service (male students only)
Are able to file an affidavit stating that you have filed an application to legalize your immigration status or will file an application as soon as you are eligible to do so
NJ Dreamers are considered for institutional scholarship and aid programs including first-year, transfer and foundation scholarships and the Stockton Promise Grant. NJ Dreamers could also be eligible for private scholarship opportunities.
To determine your eligibility, follow the steps below to apply.
---
Aid for Undocumented, Non-Dreamer Students:
Undocumented students who are not considered NJ Dreamers are not eligible for state financial aid programs; however, they could be eligible for institutional financial aid in the form of first-year, transfer and foundation scholarships. Undocumented students could also be eligible for private scholarship opportunities.
To determine your eligibility, follow the steps below to apply.
Apply for Stockton Scholarships
Stockton University offers incoming students the opportunity to apply for institutional scholarships based on academic and extracurricular achievement.
Accepted transfer students are considered for scholarships based on previous college performance.
The Stockton University Foundation maintains a robust merit-based scholarship program with approximately 200 scholarships.These scholarships are made possible thanks to the generous donations of alumni, friends of the university, organizations and businesses.
Continuing students with an established Stockton GPA are eligible to apply.
Application essay, volunteerism, campus involvement and employment — not just GPA — are heavily weighed during the selection process.
The 2023-2024 application is closed. Students who applied were notified of a decision in June 2023.
The 2024-2025 Foundation Scholarship application will be available in January 2024. To learn more, visit stockton.edu/foundation-scholarships.
In addition to institutional scholarships, there are thousands of external scholarships available to students. The Office of Financial Aid maintains a Scholarship Resource Center for students to explore external scholarship opportunities available to them. The site lists scholarship opportunities, which also appear in the Office of Financial Aid's (@stocktonfinaid) Twitter feed.
In collaboration with the Office of Development and Alumni Relations, the Office of Financial Aid provides scholarship information for the institution's External Scholarships webpage, which lists pre-vetted scholarships for which students may apply.
In addition, the site also provides students with scholarship search sites to allow them to search for scholarships for which they may qualify.
Not all scholarships listed are affiliated with Stockton University. Please be cautious when applying.
Click the link below to explore the Scholarship Resource Center!
---
---
Stockton Safe
Stockton University is committed to supporting all students. "Stockton Safe" provides a safe zone for all students, faculty, and staff regardless of immigration status. The university, to the fullest extent permitted by law, protects the identity and information of all members of our community.
Stockton's approach aligns with resolutions of the New Jersey Legislature, affirming that college campuses should "continue to serve as a safe zone and resource center for students and their families threatened by immigration enforcement or discrimination."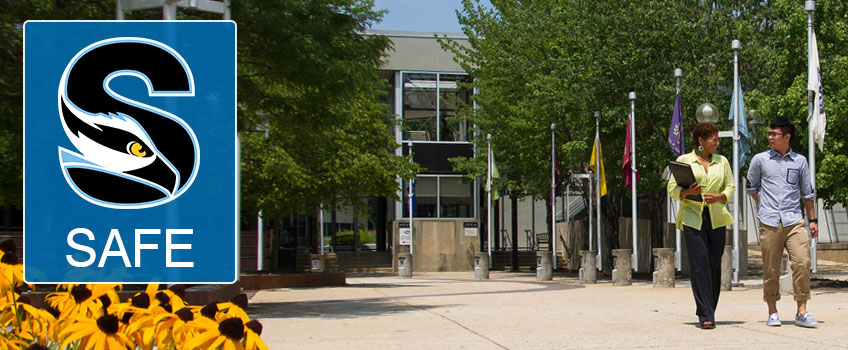 The "Stockton Safe" initative includes several measures to provide support to undocumented students.