Nursing - Prelicensure BSN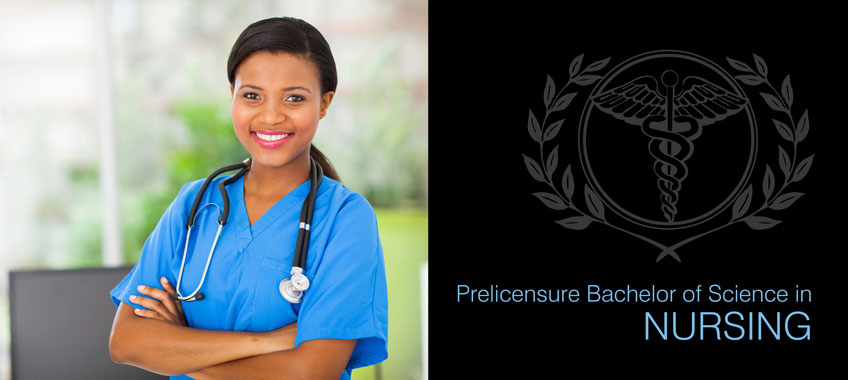 This entry-level, generic baccalaureate Nursing Program (BSN) is designed for the student who wishes to become a registered nurse (RN) while completing the Bachelor of Science in nursing degree.
The program focuses on the acquisition of the knowledge and skills necessary to practice as a professional RN. Developing an understanding of theories and concepts from the physical, social and behavioral sciences and the humanities is emphasized. Concepts such as ethics, altruism and communication are integrated throughout the curriculum. Students are encouraged to take responsibility for their learning experience with guidance from faculty preceptors. The program prepares graduates to participate in a culturally diverse and ever changing global society.
---
Admission Requirements
Admission to the 4-year prelicensure program is highly competitive. Four year nursing applicants do not require a separate application from Stockton University's application. Please be aware that Admissions applications for this program must be postmarked by December 15. The first 4-year prelicensure class graduated in 2010.
Meeting the following minimum conditions does not guarantee acceptance.
Applicants should have completed 4 years of English, 3 years of a laboratory science (one of which should be Chemistry), 2 years of a foreign language, 3 years of math, 3 years of history and one additional academic unit prior to enrollment.
The Scholastic Aptitude Test or ACT is required. Minimum combined SAT score of 1190 with a Math score of 570, minimum ACT Math score of 24, and overall high school GPA 3.5 or higher are desired.
2 letters of recommendation from high school teachers or advisors are required.
Special attention will be given to the strength of your high school curriculum (i.e. honors, A.P. courses). Admission to the program is highly competitive. Current Stockton students who apply to this program should have a cumulative GPA of 3.5 or higher.
Students Applying to Stockton University Nursing from Another Nursing Program:
Students who started a nursing program at another institution and wish to transfer in the sophomore or junior nursing class will be evaluated by the nursing program on an individual basis. Students in this situation will only be considered for admission if they have completed at least one nursing lab or clinical course from another nursing program. Comparable nursing courses will be accepted if the student was enrolled in an accredited nursing program and earned at least a B in all nursing and science courses. A GPA of a B and a letter from the Dean of the Nursing stating that the student left the program in good standing is required. Transfer is based on seat availability. Students who meet requirements are not guaranteed admission.
Accreditation Statement
The baccalaureate degree in nursing at Stockton University is accredited by the Commission on Collegiate Nursing Education, 655 K Street, NW, Suite 750, Washington, DC, 20001 (http://www.ccneaccreditation.org)
Complaint Process
Applicants for admission and current students can submit program complaints to the New Jersey Board of Nursing, a subsidiary of the New Jersey Division of Consumer Affairs. Complaints may reach the Board of Nursing by writing to the New Jersey Office of the Attorney General Division of Consumer Affairs New Jersey Board of Nursing 124 Halsey Street, 6th Floor, and P.O. Box 45010 Newark, New Jersey 07101.