Model United Nations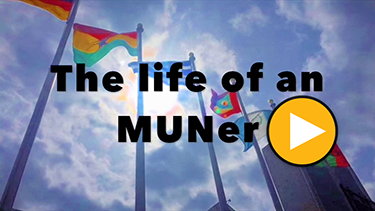 Stockton University Model United Nations is a campus-wide program supported by Academic Affairs and Student Affairs. An innovative experiential learning experience, academic sport clubs like Model UN bridge the gap between extracurricular and academic activities by increasing opportunities for our students to gain skills such as communicating complex issues concisely, dealing effectively with crises under a time constraint, working with people from a variety of backgrounds, solving challenges with creative solutions, and applying discipline-specific knowledge.
Experiences like Model UN are well-known by professionals in law, public policy, communication, and other fields for providing students the opportunity to gain these and other skills that are vital to compete in today's workplace. Stockton's Model UN program also seeks to improve awareness of foreign policy and international issues on campus and in the local community. Stockton Model UN participates in National Model UN (NMUN) conferences in the National Division. The National Division provides students with opportunities to interact and learn from professionals in the field as they setup sessions at the State Department, UN Headquarters, and smaller workshops with directors and leaders of regional and international organizations working in areas such as food security. These invaluable opportunities can also not be duplicated outside the conference experience. The conference experience is intense and learning-centered, allowing our students to develop skills while learning about global issues from different perspectives. [1]
---
Stockton Model UN is committed to advancing 21st Century Skills and many of Stockton's Essential Learning Outcomes. We are also committed to these professional values:
Promote the welfare and development of all MUN students, particularly new members

Adopt uniform and equitable standards for treating peers in the organization

Respond to constructive criticism by working to improve one's capability in the area criticized

Assume personal responsibility for organizational decisions

Demonstrate empathy

Respect the rights, individuality, and diversity of thought of colleagues and students

Promote justice by demonstrating efforts to eliminate discrimination and judgment in this organization and other peer groups

Maintain peer relationships that do not exploit personal financial gain, privacy, or other advantages

Appreciate and respects the diverse nature of subjects/topics and honors these differences in working with them

Work collaboratively and respectfully within a team to the benefit of the organization or the contribution to committee work

Volunteer one's skills and expertise for the welfare of the campus community & organization

Recognize one's own limitations

Represent information and actions in a truthful way
---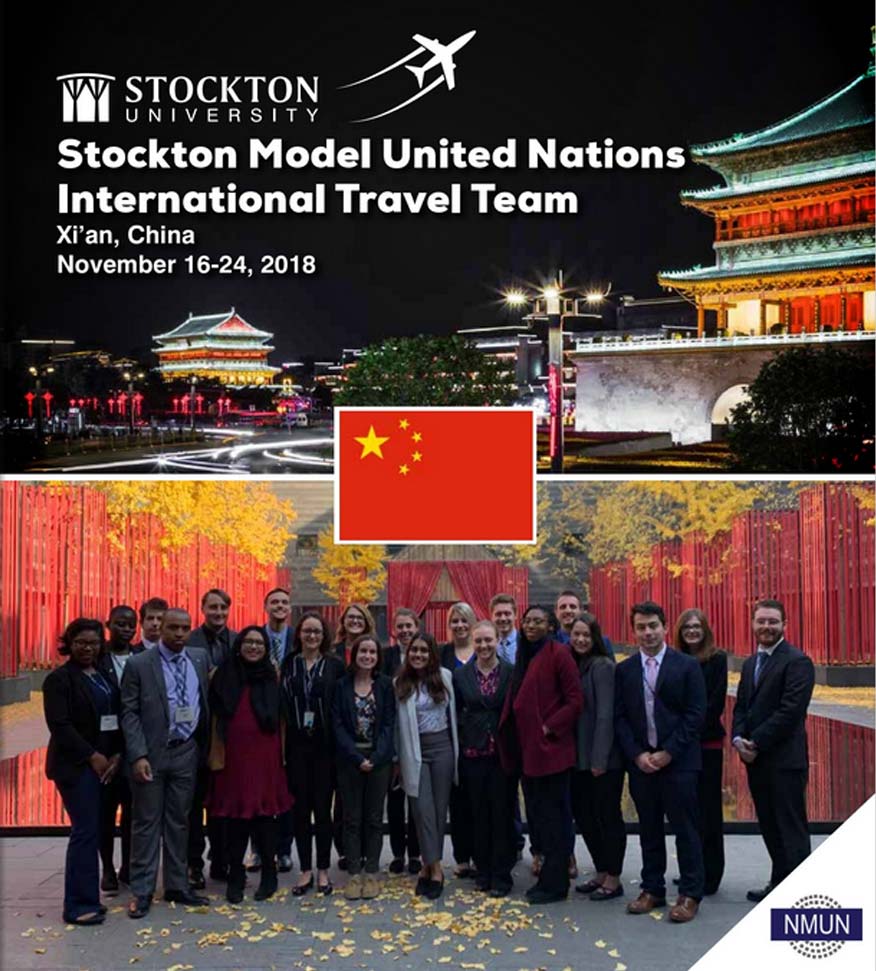 Stockton Model United Nations
International Travel Team
Xi'an, China
November 16-24, 2018
---
---
Questions or interested in joining? Please send us a message at stocktonmun@gmail.com!