U.S. Teams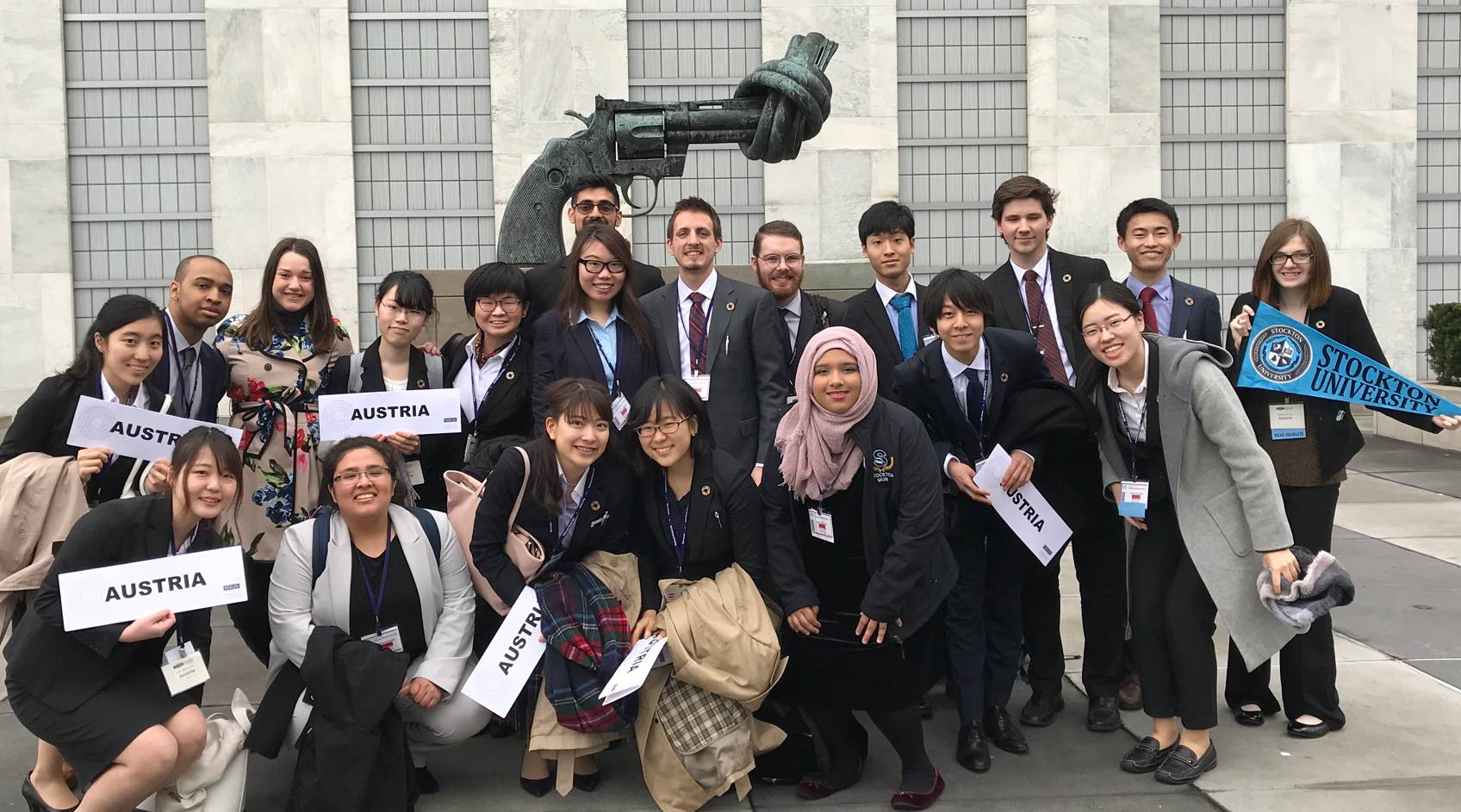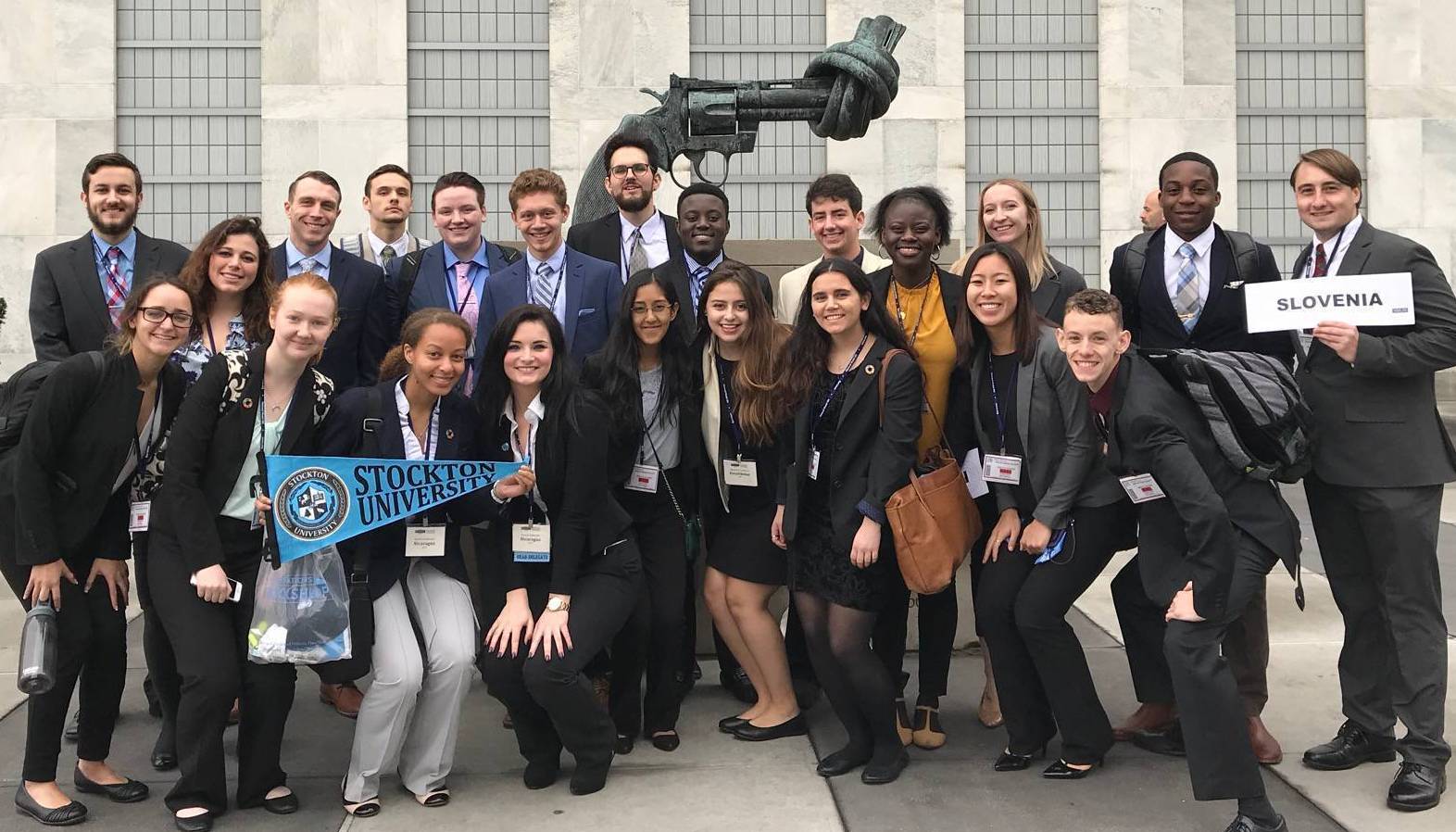 U.S. Team Application
INSTRUCTIONS TO APPLY: Complete the electronic application below. Notifications will be sent within 1 week and rolling applications will be accepted until the team is filled.
Optional course credit: Starting in Spring 2019, you can register for a 4-credit GSS course that meets ewach Thursday at 4:30pm at club meetings (all other required work is submitted online). There will be no additional meeting times for the course.
Please email tina.zappile@stockton.edu for questions.
Conditions and Requirements to Apply:
Attend ALL club meetings in the semester of the conference every Thursday at 4:30pm in G-203 (a no tolerance rule)

Complete and submit all assignments required by Stockton Model UN Head Delegates and Faculty Advisor (e.g., position papers, country background worksheets, draft speeches)

Attend and participate in ALL club events in the semester that you are selected to attend a conference

Participate at ALL conference-related events while traveling (a no tolerance policy)

Follow NMUN Rules
Follow code of conduct and dress code as described in the NMUN Delegate Guide
Abide by Stockton University's Code of Conduct and Bias Free rules and regulations.

Submit the required payment of approximately to Student Development on the due date in the syllabus & meeting schedule (the range is usually between $50-$200 for each delegate for the entire conference experience, including all travel expenses)
Upcoming U.S. Conferences (2018-2019)
Past Conferences
New York City March 25-29, 2018

In 2018, Stockton will be taking two teams to NMUN-NYB in New York City from Sunday March 25-Thursday March 29th:
Joint Japan-Stockton Team representing AUSTRIA: This team consists of 10 students from the Japan Model United Nations (JMUN) Association and 10 students from Stockton. Each Stockton student will pair with a Japanese student and begin preparing over winter break via Google. Yuna Takeshita- Director General and Head Delegate of the 35th Japanese Delegation and Dominic Tierno, Stockton Head Delegate, will lead a total of 18 Delegates. Please note: if you hope to attend NMUN-NY and be a part of this joint team, you are required to host the Japanese team on Stockton's campus from Wednesday March 14th at 9am - Saturday March 17th at 4pm during spring break. During these four days, you will train with your Japanese partner and take 1-2 day trips together in Philadelphia and the surrounding area. On Saturday March 17th, the Japanese group will go to NYC by themselves and you will meet up with them again in NYC on Sunday March 25th, the first day of the conference.
Stockton Team representing NICARAGUA: This team of 18 Delegates and 2 Head Delegates will consist of all Stockton students; students will be paired on each UN committee.
Please note: Briefings with country offices and/or UN offices will be part of the conference.
Washington D.C. November 3-5, 2017
Stockton represented Luxembourg and North Korea (DPRK) at the National Model UN (NMUN) Conference. Our students were briefed by the Luxembourg Embassy in D.C. and State Department Officers at the DPRK desk prior to the conference.