Casey Van Newenhizen '18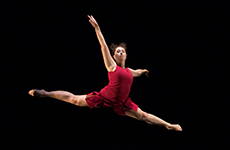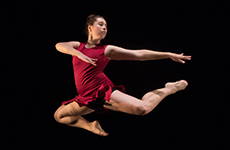 Why did you choose Stockton?
I chose Stockton because it had the perfect major for me. Dance/Pre-Movement Sciences allows me to continue dancing but also get all of my prerequisites for Stockton's Doctor of Physical Therapy program. It is also only about 45 minutes from home, which is just far enough. I live in a very woodsy area and seeing Stockton's main campus, especially Lake Fred, made me feel at home.
Why did you choose your major?
I chose my major so I could continue studying what I love, dance. I can also prepare for a career later in life after a dance career. Being a physical therapist would give me the opportunity to continue working with dancers and give them better treatment because of my dance background.
What do you hope to get out of your academic program?
I hope to be fully prepared to enter my field and more. I hope to know at least a little bit about every aspect of dance and also have a thorough understanding of what physical therapy entails. I also hope to know more about other fields, which is inevitable because of my minor and Stockton's liberal arts curriculum.
What kinds of opportunities have you gained within your academic program?
During my freshman year, before classes even started, I was asked and paid to dance in a flash mob. I also had the opportunity to attend the American College Dance Association's regional conference during my freshman year and will attend the regional conference again this year. During my sophomore year, I was invited to perform at a Mediterranean Arts Festival in New York City.
Extracurricular activities:
Admissions Ambassador; secretary of Stockton's Dance Team; president of the Dance Club; Head Orientation Leader
---