First-Year Seminar
First Year Seminar Spring 2024 Registration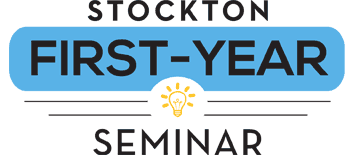 First-year Seminars play a central role in the lives of incoming students at Stockton. First-Year Seminars are courses drawn from across the General Studies curriculum, so that each class has a different content area and academic focus. This is one of the things that makes our program unique, so that students can take courses on a range of topics including sustainability issues, mythology, diversity, the history of Paris, American stories, health care, the political economy, or detectives in literature. Whatever the focus, the seminars are carefully designed for new students, who will work on the essential skills of critical thinking, college-level reading practices, information literacy, and communication skills cultivated through writing, speaking, and listening.
First-year Seminars also include a common reading that is taught in all of the program's various classes, which bring their own particular intellectual perspectives to the book. This book represents a student's first shared intellectual experience with the incoming class, and engaging with the common reader is a cherished tradition at Stockton. The university provides the book for each new student and faculty plan opportunities to think about the text both inside and outside of the classroom. A Convocation Lecture presented to the entire first-year class culminates the student's sustained engagement with the text, and is usually given by the author of the featured book.
Incoming students must sign up for a First-Year Seminar during their first semester, and cannot take more than one of these classes as part of their course of study. The credits earned count toward a student's graduation requirements for every major and program, and all of the seminars are designed to help students practice the skills needed to be a better college student and achieve their life-long learning goals. First-year Seminars are an essential part of the First Year Experience (FYE) at Stockton, and the coordinators of both programs work closely to ensure that our new students have a welcoming and challenging first year.
The Common Reading
---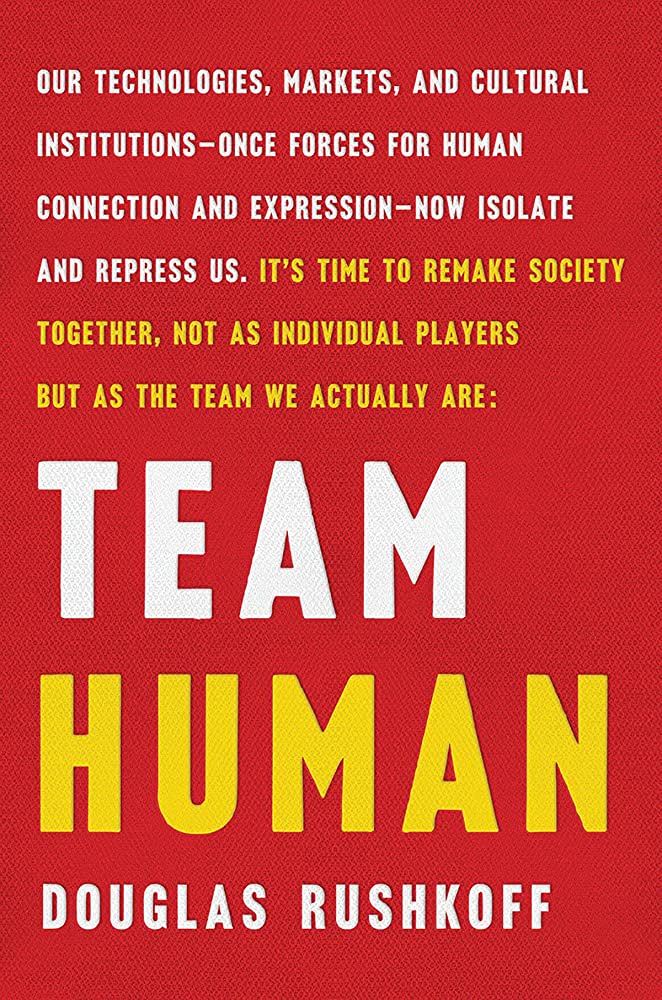 Douglas Rushkoff is professor of media theory and digital economics at Queens/CUNY. Named one of the world's ten most influential intellectuals by MIT, he hosts the Team Human podcast and has written many award-winning books. He lives in Hastings-on-Hudson, New York.
---
First-Year Seminar Program Convenor:
Geoffrey Gust, Ph.D.
geoffrey.gust@stockton.edu
609-652-4491
TEAM HUMAN
by Douglas Rushkoff
Team Human is a fiery distillation of preeminent digital theorist Douglas Rushkoff's most urgent thoughts on civilization, technology, and human nature. In one hundred concise statements, he argues that we are essentially social creatures who achieve our greatest aspirations when we work together not as individuals. Yet today, an antihuman ethos has overtaken our society, undermining our ability to connect. Technologies that were meant to foster cooperation from currency to computers too often are used to exploit and divide us. If we are to adapt and survive these destructive forces, we must recognize that being human is a team sport. Rushkoff inspires us to find the others who understand this fundamental truth and reassert our humanity together.
Handbook for Faculty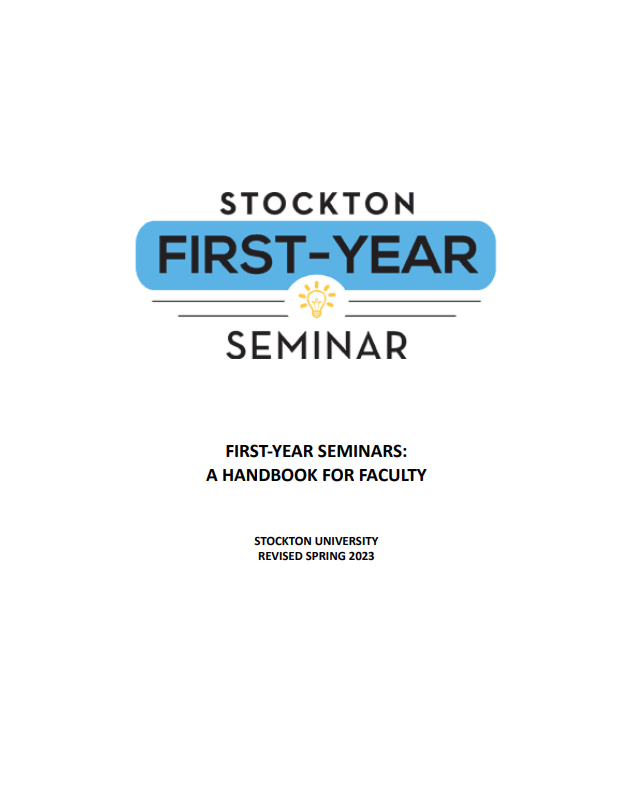 ---
Fall 2023 Convocation Lecture
Join Douglas Rushkoff as he gives the Convocation Lecture for First-Year Students


Thursday, October 26, 2023
4:30pm
Stockton Performing Arts Center


Reception to follow in the L Wing Art Gallery



Learn more about Douglas Rushkoff and his work on
Team Human
by
visiting his website
.
To access resources for faculty and students about the 2023-2024 First-Year Common Reader, visit the
Common Reading Guide
on the Bjork Library website.