First-Year Seminar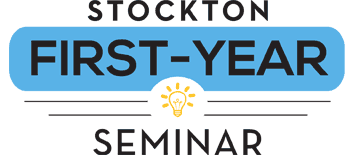 The First-year Seminars are an integral part of your first-semester experience at Stockton. Each course has a different content area, which makes our program unique. Students can take classes on sustainability issues, diversity, history of Paris, American stories or detectives in literature while working on the essential elements of writing, critical reading, speaking and listening, and information literacy. The credits will count toward graduation requirements for every major and program, and all of the seminars are designed to help you practice the skills needed to be a better college student and achieve your life-long learning goals.
First-year seminars also include a common reading that is taught in all of the first-year seminars. This book is your first shared intellectual experience with the entire incoming class. Stockton provides the book for each new student and we create opportunities to think about the text both inside and outside of the classroom.
First-year seminars are an essential part of the First Year Experience (FYE) at Stockton, and the coordinators of both programs work closely to ensure that our new students have a welcoming and challenging first year.
---
The Common Reading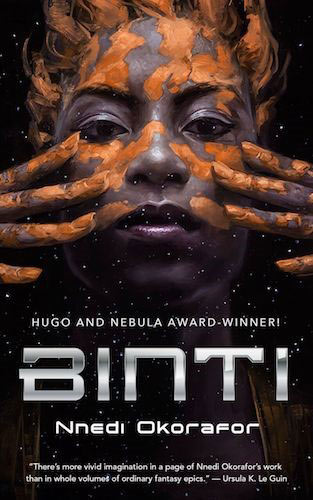 The Fall 2020 Common Reading is the award-winning novella Binti by Nnedi Okorafor. Binti is a young woman off to Oomza University, the galaxy's most prestigious institution of higher learning. She's the first of the Himba people to attend Oomza University, she has to leave without her parents' knowledge on a spaceship to outer space. Binti faces challenges that are literally out of this world and also all too familiar to a new college student.
Handbook for Faculty