Environmental Science/Studies
The Environmental Science/Studies program (ENVL) at Stockton prepares students to deal with the complex environmental problems that confront society by providing a broad, basic understanding of the interactions among the physical, biological and human components of the environment.
---
About the Program
One of the hallmarks of Environmental Science/Studies is student engagement. The program emphasizes a multidisciplinary approach to the study of environmental phenomena to emphasize the complexity of environmental problems. The program encourages cooperation between students and the full-time faculty in courses and in independent research that often involves extensive fieldwork and real-world applications. This hands-on work helps prepare students for careers or graduate education. In many courses and projects, the program utilizes the latest technology as components of students' learning experience to prepare them for their professional lives. The program requires a senior project that can be an internship with government agencies, private consulting firms, natural resource industries, and environmental organizations as a practical approach to learning about the field. Alternatively, the senior project can involve independent research with a faculty member to deepen the student's experience in and understanding of the environment.
Program Chair: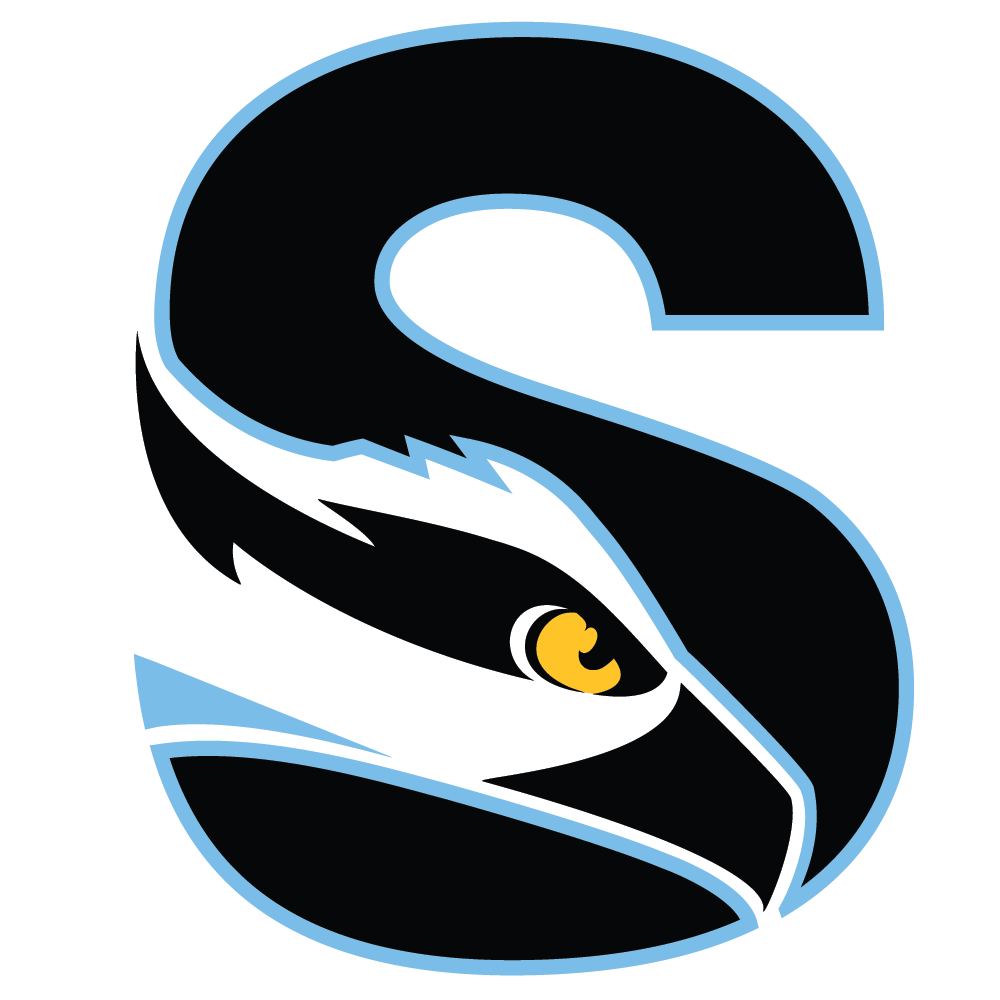 Program Features
Our program is located on a campus of 1600 acres, most of which are part of an environmental reserve. The facilities include:
Additional Information
Stockton Forest Management Plan (SFMP)
Awards and Recognition: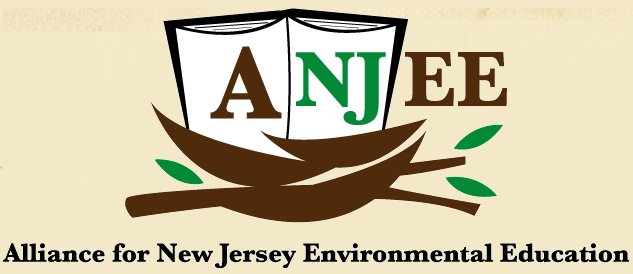 Inclusion in Education for the Earth: A Guide to Top Environmental Studies Programs
Curriculum
The Environmental Science/Studies (ENVL) program draws on the strengths of a closely related and interconnected cluster of degree programs offered by the School of Natural Sciences and Mathematics, including Environmental Science, Environmental Studies, Geology, Marine Science and Sustainability. Students can select courses widely from areas within Environmental Science/Studies to get a broad perspective, or they can specialize in one of several areas, or concentrations, within Environmental Science/Studies, if their interests are more narrowly defined.
Worksheet
To see the curriculum for your area of interest you'll use the web program, Degree Works. This program is accessible even if you are not currently a student with Stockton University.
If you are a current student at Stockton University, access Degree Works through the portal, then choose the "what if" option to explore the various paths towards degree completion.
Prospective freshman or transfer students, can use the Curriculum & Transfer Equivalency Tool below.
Instructions on How to Use Curriculum Tool
At the next page you are prompted with three (3) options.

Select

the one that says "continue without signing in."
Respond to each prompt using the pull-down menu in the center of the page. [Please be patient. It may take a few seconds for the system to process your request. If you see a NO symbol, you need to wait a moment!]
Prompts include:
Enrollment dates (Choose intended semester attending)
Intended level (Choose"undergraduate")
What degree you will pursue? (Choose "Bachelor of Science"

or

"Bachelor of Arts")
What is your intended major? (Choose "Biochemistry Molecular Biology")
What is your intended concentration? (Choose "General")
What is your intended minor? (Choose "none"

or select one

- it is not required)
For prospective students, choose "I'm all done" button.
For transfer students,

use the "class" button to see how courses already taken fit into the Stockton degree path.
You will see an overview of the degree you have selected, including all requirements.
At the bottom of the screen, you could save or print worksheet.
Dual Degree
The dual BS/PSM program is an intensive five-year curriculum that offers students the opportunity to earn both a Bachelor's in Environmental Science and a Professional Science Master's degree. Students take enough courses to meet all requirements for the undergraduate BS and then transition into the MS program in their "senior" year, the fourth year of study. This program is designed as a terminal degree for students who want to obtain advanced skills that will prepare them for the workplace. Students interested in research leading to a doctoral degree should consider more traditional programs and are advised to enroll in the BS in Environmental Science and take basic and applied science courses that prepare them for a broad range of research opportunities typical of a conventional graduate program.
Stockton students may apply for early, conditional admission to the dual BS/PSM program as high school seniors and at the beginning of the second semester of their "junior" year.
Transfer students may apply alongside their application for admission to Stockton. Transfer students will be considered for admission on a case by case basis, depending on prerequisites met and the likelihood of completing upper level undergraduate ENVL courses by their senior year. Exceptional transfer students who do not have prerequisites may be conditionally admitted, in consultation with their advisors. These students may require more time to meet the requirements of the BS/PSM. Only students with a minimum cumulative GPA of 3.5 will be considered.
Faculty

Associate Professor
of Environmental Science
609.626.5518 | A&S - 221
Opportunities
The Environmental Science program is located on a campus of 1600-acres within the Pinelands National Reserve. The program is housed in the Arts and Sciences Building. Its facilities include the following.
Soils, hydrology, ecology and environmental chemistry laboratories
Biological and geological collections
Environmental field monitoring stations
A groundwater monitoring well field
Greenhouse and arboretum
Aquatic experimentation field
Two 'dedicated' Geographic Information Systems (GIS) microcomputer laboratories, one containing 25 workstations with dual monitors, a large flatbed printer, and the other containing an additional 21 computers. Campus wide ArcGIS site licenses are available to all Stockton faculty and students and can be used in any computer lab on campus.
Alumni Success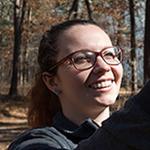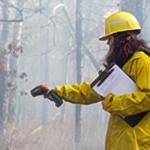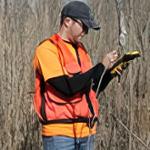 The University is a leader in alternative energy research. It is heated and cooled with a closed loop, geothermal system containing more than 400 wells. This is the world's second largest system, and it heats and cools most of the academic spaces on campus. The University also has photovoltaic facilities one of which covers a portion of a parking lot and others of which are located on buildings.
The University supports a vigorous field program that provides experience with field techniques in regular course work as well as special courses that have included field trips to the Rocky Mountains, China, The Adirondack Park & Preserve, Brazil and other parts of the world.
The University was the first State entity to have a comprehensive forest management plan approved by the Pinelands Commission in 2013. Since then ENVL students have had a truly unique educational experience by participating in classes and research that are measuring and monitoring the short and long-term effects on ecosystem parameters from diverse silvicultural treatments like prescribed burns and thinnings.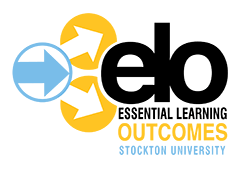 Learn more about the ENVL program ELO's.These essential learning outcomes guide all Stockton University students from first-year through graduation to the intellectual and marketable talents needed to prepare for personal and professional success in the 21st century.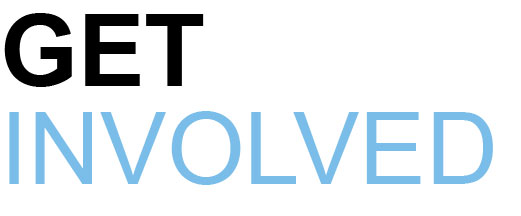 The Environmental Science Program offers a opportunities for students to get involved in various areas of interest outside of the classroom.
Career Opportunities
After graduation, qualified ENVL students have the opportunity to move into Stockton's Professional Science Masters program and complete a Bachelor of Science and Master's Degree in our 4+1 Dual Degree program. Many other graduates will seek employment in the environmental field. Some have risen to leadership positions or have started their own consulting companies. Still, others have graduated from Stockton to attend graduate schools where they frequently earn research and teaching assistantships that underwrite their graduate education.
Recent surveys indicate that the majority of Stockton's Environmental graduates establish careers related to their major. They work in federal, regional, state, and local governmental agencies; in schools, colleges and universities; in engineering, consulting, and resource management and exploration companies; in a wide array of non-profit or nongovernmental organizations and in other related industries. ENVL students have been successful at some of the nation's leading graduate schools, where they have gone on to complete doctoral degrees. Other students have begun successful businesses in environmental consulting, while yet others have risen to prominence in governmental and nongovernmental agencies.
Interested students may contact the program Coordinator of the Environmental Science program or speak to their Faculty Preceptor for additional information. The Career Education & Development office is also a good resources as students explore career and graduate education opportunities.
Explore information in:
Environmental Science Internship Examples and Student Testimonials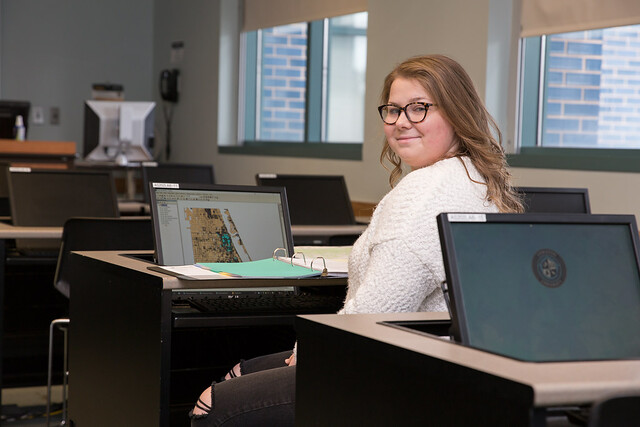 Interns of the Atlantic County Office of GIS use GIS and remote sensing software to provide maps, spatial data, and imagery for state, county, and municipal projects within Atlantic County. Projects include tidal monitoring, disaster prevention, flood hazard mitigation, strategic growth management plans, municipal mapping for zoning use, service area mapping, municipal roadway assessment for planning, providing census information maps, transportation analysis, and environmental impact analysis.
GIS Interns will also provide a range of services for the office, including scanning documents, printing maps, receiving GIS-related phone calls, updating Atlantic County website resources, updating County geodatabases, and providing resources to office walk-ins.
"As an Intern for the Atlantic County Office of GIS, my objective is to take my in-classroom training provided by the Stockton University professors and apply it to the professional real-world scenarios presented to Atlantic County's Department of Planning and Development. I most enjoy being able to broaden my "toolbox" of techniques at Atlantic County and attending Atlantic County Office of Emergency Management meetings, where I am able to merge my GIS experience with my interest in emergency management and response. I am extremely grateful for my time at Atlantic County and the Specialists I have the privilege of working under. Being an Atlantic County Office of GIS intern has given me a year's worth of new knowledge and techniques to tackle the ever-changing world of geographic information science."
Emily Peraria
Atlantic County Department of Planning and Development Intern
Click here for more information on Planning & GIS Concentration and the GIS Certificate. For more information on planning internships please contact Professor Weihong Fan.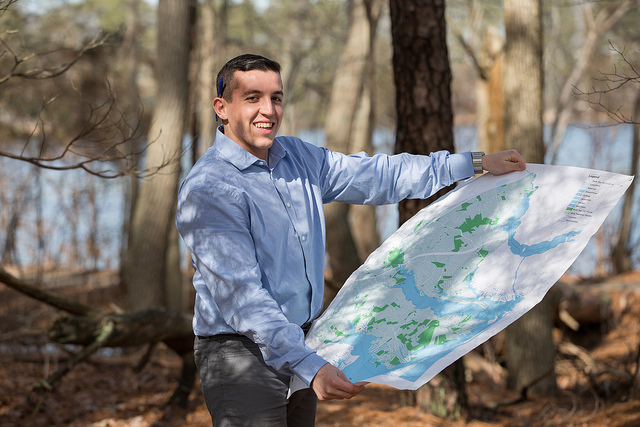 Brick Township's Division of Land Use & Planning is responsible for guiding development and maintaining the Master Plan and land use ordinances. This internship position works closely with two NJ licensed professional planners who work with the local Planning Board, Board of Adjustment and Zoning office staff. This also includes working closely with engineers, administrators and GIS specialists.
The Land Use & Planning team focuses on community smart-growth initiatives to minimize suburban sprawl while also encouraging residential, industrial and commercial growth. Brick Township is trying to maximize brownfield redevelopment while preserving forests, wetlands and local parks. The internship also works on Brick Township's Sustainable New Jersey portfolio, applying for grants to enhance municipal sustainable development practices.
"This internship gave me firsthand experience working with professionals on various projects including: The Master Plan, planning studies, reports, review of subdivisions/site plans, drafting of ordinances, affordable housing compliance, geographical information mapping, tax map maintenance and grant writing. The Environmental Studies faculty and the education I gained at Stockton University made this opportunity possible. When I graduate I hope to work with a municipality directly on land use issues."
Vinny Palmieri
Brick Township Planning Intern
Click here for more information on environmental planning and GIS concentration. For more information on planning internships please contact Professor Daniel Moscovici.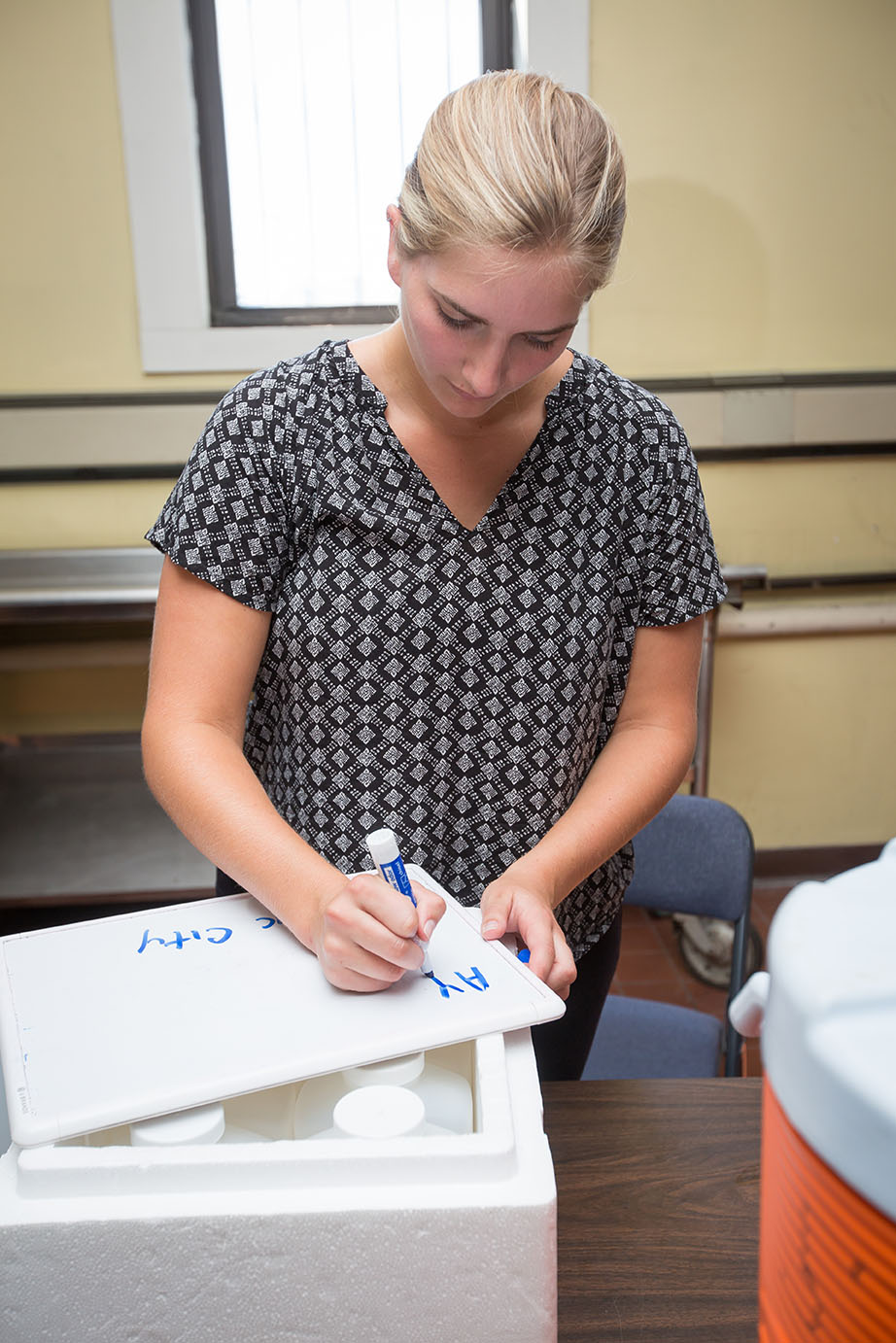 The internship entails a year-round training program for undergraduate students, under the tutelage of a program advisor John Hallagan and faculty member Tait Chirenje. The interns work alongside scientists from the NJDMAVA and contractors working on NJDMAVA projects in fulfilling assessment, monitoring, remediation and other environmental obligations for the NJDMAVA. The NJDMAVA elected to use students because collaborations of this nature provide interns with real world experiences and on-the-job training in environmental concentrations, such as conservation, remediation, wildlife management, and land management. This internship allows students to gain valuable career building experiences through completing practical projects and networking with professionals in the environmental field along the way.
"I joined the SUEIP team in January 2018 as a second semester Junior. I was interested in the program after speaking with my adviser and discussing the types of projects that were in progress. Since then, I have been a part of several group and individual projects including an air emissions report, a beach vegetation survey, an osprey conservation video, a spill plan report and training, water quality and inventory reports, and a rare species report. This work included in-depth surveying, GIS map development, and writing. As a student working on these projects, I gained valuable skills that apply to my future career as an Environmental Scientist"
Laurel Klein
NJDMAVA Intern
Click here for more information on environmental quality concentration (B.S. and B.A.). For more information on environmental quality internships please contact Professor Tait Chirenje.