Sexual Assault Awareness & Prevention
Sexual Assault is a serious issue that can affect many students. Sexual assault can have devastating consequences for survivors, including physical and emotional trauma, as well as academic and personal disruption. Prevention programming throughout the school year can help raise awareness about the issue, educate students about consent and healthy relationships, and provide resources for survivors of violence. By promoting a culture of respect and consent, Stockton can work towards creating a safer and more inclusive environment for all students.
Stockton University commemorates Sexual Assault Awareness Month (SAAM) every April, but we take action throughout the year to show that Sexual Assault and gender-based violence affects everyone of us and continues to be widespread in communities across the United States and beyond.
2023 marked the 22nd year of SAAM with the national theme is: Drawing Connections: Prevention Demands Equity. Drawing Connections recognizes that it will take ending all forms of oppression to end sexual harassment, assault, and abuse. It calls on all individuals, communities, organizations, and institutions to change ourselves and the systems surrounding us to build racial equity and respect. (https://www.nsvrc.org/saam)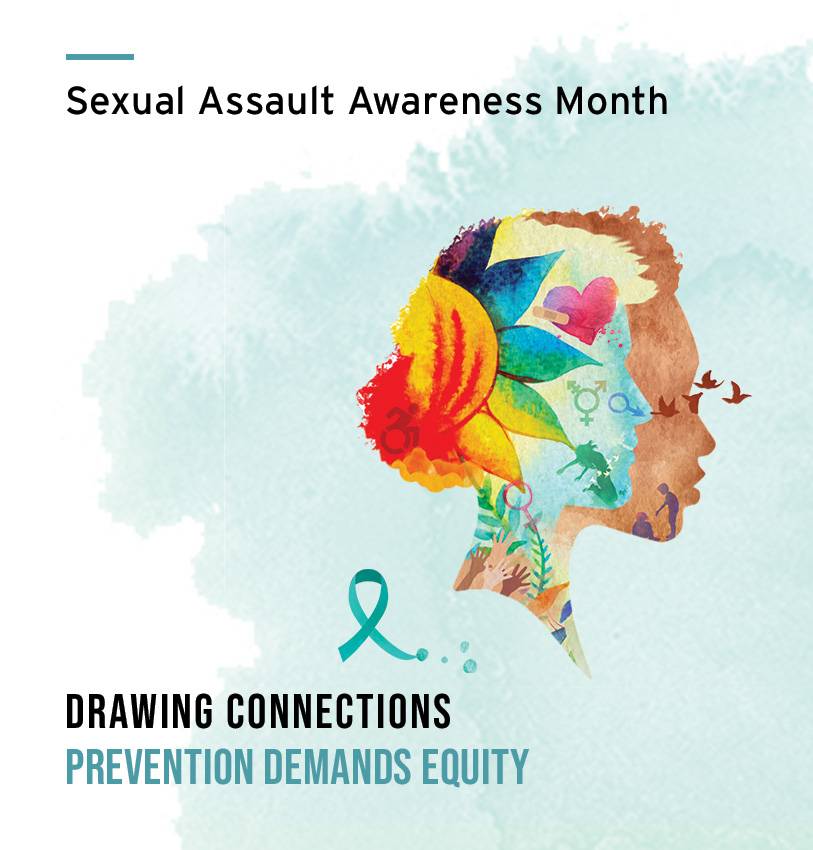 Upcoming Events
(Be sure to tag your club's event in Osprey Hub so it shows up here!)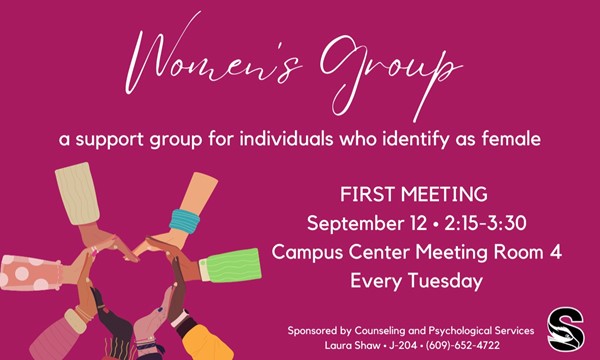 Women's Support Group
Tuesday, December 5th, 2023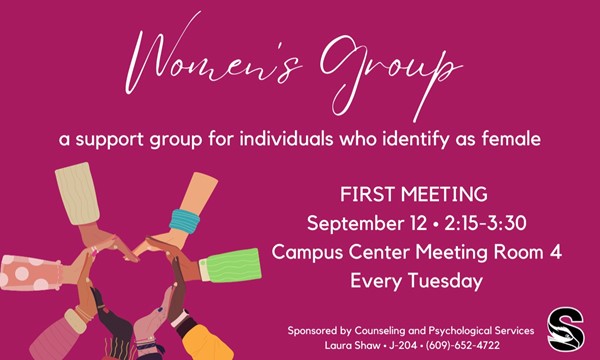 Women's Support Group
Tuesday, December 12th, 2023
Interested in hosting an event for Stockton's Sexual Assault Awareness Month? Contact wgsc@stockton.edu
Get Involved
We encourage Stockton students to get involved and learn more about Sexual Assault Awareness and Prevention on our campus.