The Lounge
Hours: Monday - Friday from 10am-4:45pm. Closed on weekends.
Location: F-103, Galloway Campus
Welcome to Your Ultimate Campus Hangout!
Looking for your home away from home? Look no further than the WGSC Lounge – a hot spot on campus where relaxation meets excitement! Whether you're a bookworm, a coffee lover, a TV series binge-watcher, or a social butterfly, this vibrant lounge is YOUR sanctuary. All are welcome, and respect is expected.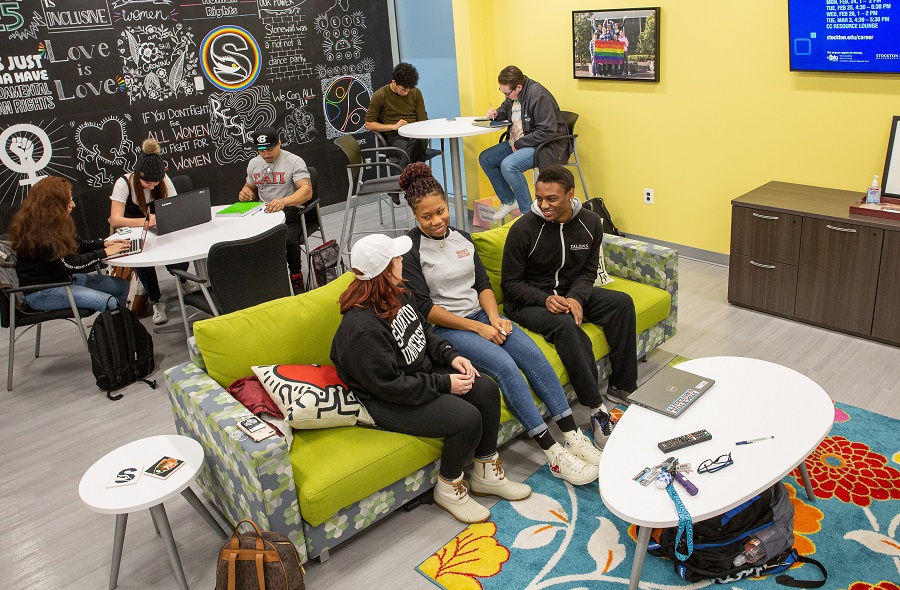 Why WGSC Lounge? Here's the Lowdown.
Chill Vibes, Warm Couches: Dive into our fun and colorful room, decked out with the comfiest couches and oversized bean bag chairs you've ever lounged on. It's the perfect place to unwind between classes or hang out with your friends.
Study Sessions Made Fun: Need to hit the books? We've got you covered with round tables designed for epic group study sessions. Power through that assignment while surrounded by supportive peers!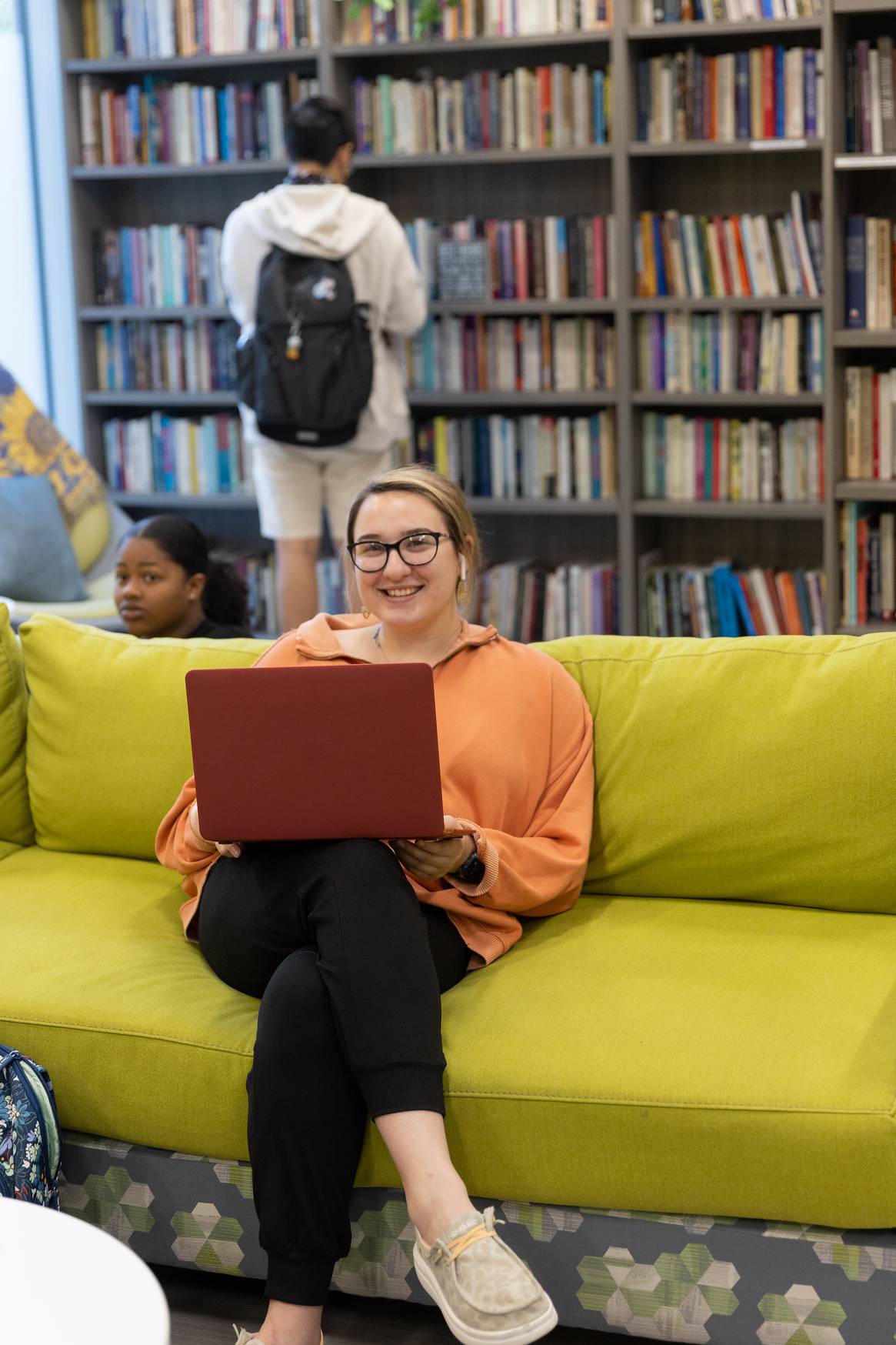 Binge-Watching Paradise: Get your binge on with our huge flat-screen TV. Your favorite shows, movies, and games are waiting for you – bring your popcorn and make it a marathon!
Complimentary Coffee Bar: Keep your energy up with our complimentary coffee bar. Brew your favorite blend using our Keurig coffee maker and savor every sip.
Reading Nook Magic: Escape reality with our library nook. Grab a book, get lost in its pages, and let the world fade away.
Game On!: Feeling competitive? We've got board games and coloring books to unleash your inner child. Challenge your friends or make new ones over a game of Monopoly or Uno!
Chalk Board Fun: Created in 2019 by Megan Casper '19, our permanent chalk wall is perfect for taking the ultimate selfie.
Inclusivity Matters: Our space is all-inclusive, featuring an all-gender restroom for your comfort and convenience. We've also got a lactation room (just check in with our friendly front desk) and complimentary menstrual products and condoms available for you.
Events as Awesome as You Are
But wait, there's more! We host epic events like the Stitch 'n Bitch Knitting Group, 'Spill the Tea' Feminist Discussions, monthly themed LGBT mixers, and so much more. Plus, guess what? You can even reserve this fabulous space for your OWN events! How cool is that?
So what are you waiting for? Whether you're here for the coffee, the camaraderie, or the captivating discussions, WGSC Lounge is the place to be. Come on over, make memories, and let's create unforgettable moments together!