#WCW
WCW is a weekly award distributed by the WGSC to nominated members of staff, faculty or student body here on-campus. Nominees who are reported to be positive forces on-campus are selected to be surprised in person and/or celebrated through our social media.*
Don't see one of your favorite members of the Stockton community on this page? Make sure to nominate them! Fill out our short form and your nominee could be our next WCW!
Want to be notified if your nominee is selected? Make sure to include your personal information in the form so we can update you accordingly and follow us on Instagram and Facebook for updates.
Spring 2020
The Entire Graduating Class of 2020
Awarded 5/6/20
Though circumstances are different now, the Class of 2020 is recognized for your hard work and dedication to finish your final semester while taking on the hardships that have become the new reality. You are a strong, powerful, willed class that can and will change the world. There is nothing you can't conquer. You show perseverance each day against the battles life have thrown at you, and we are inspired. When you leave here and take on the future, take it on with passion, love, control, and action and continue to show the world who and what you are made of. You've worked so hard to be here and you did it under the harshest of circumstances. Be proud of yourselves because we certainly are of you! Congratulations again to the graduates of Stockton University, Class of 2020. Forever in our hearts and minds.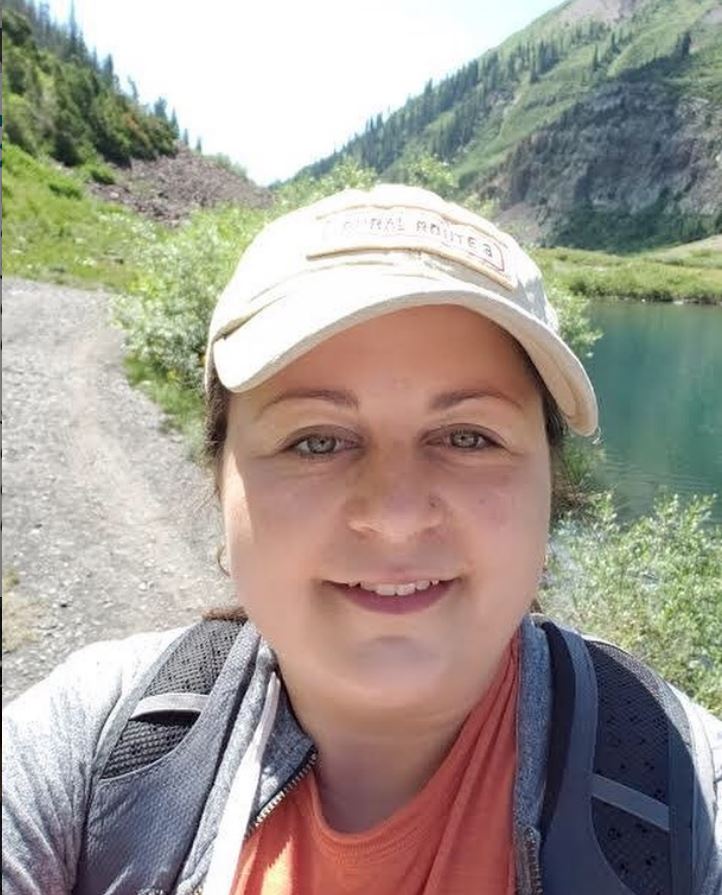 Pam Cohn, Associate Professor of Chemistry
Awarded 4/22/20
Pam was nominated by students for being a wonderful organic chemistry professor here at Stockton who tirelessly works alongside her students. She breaks everything down for you, which makes the material easier to understand. She is always willing to help! She also has a great sense of humor, and loves her cats!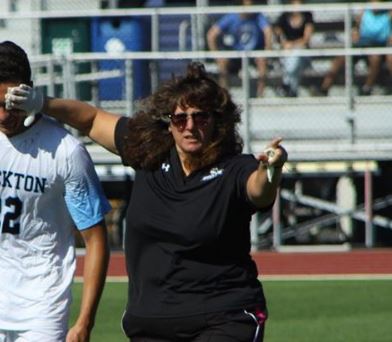 Christine Klenk, Athletic Triner
Awarded 4/15/20
Over the years she has shown exceptional support and care for her students and athletes. Her motivation and compassion for her work has caught our attention, and we want to thank her!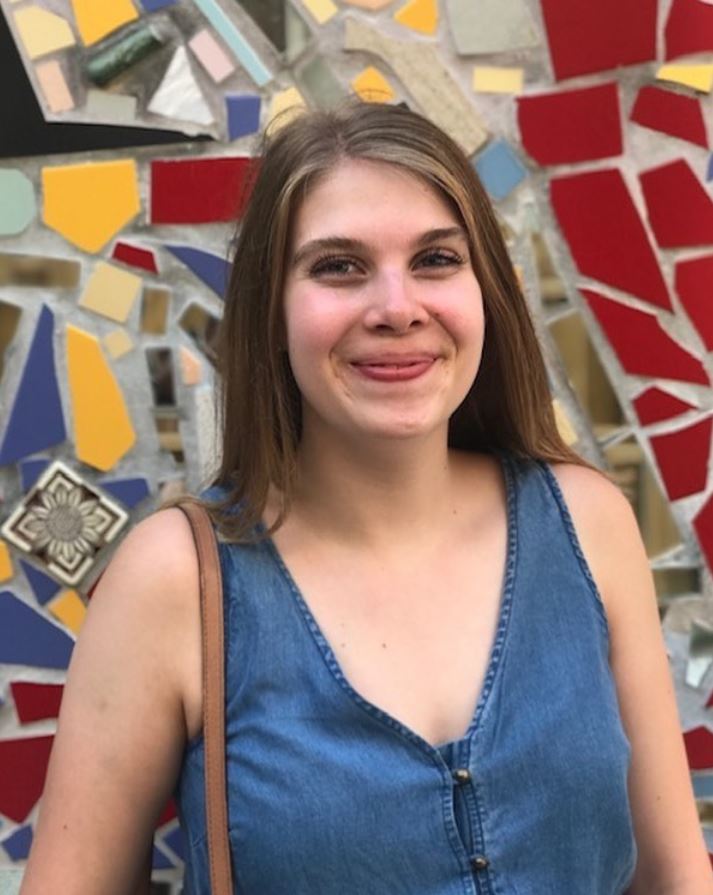 Ariana DiFillippo, Student, Student Senate President
Awarded 4/8/20
Arianna was recognized for her extremely hard work in providing a needed voice for Stocktons' student body. She provides active citizenship by developing and promoting student responsibility in both democratic living and school spirit. During this difficult time of COVID-19 and social distancing, President DiFillippo has successfully pushed for student's immediate needs that have been put into action. She has shown true leadership and determination for Stockton University and continues to set new standards on behalf of the student body.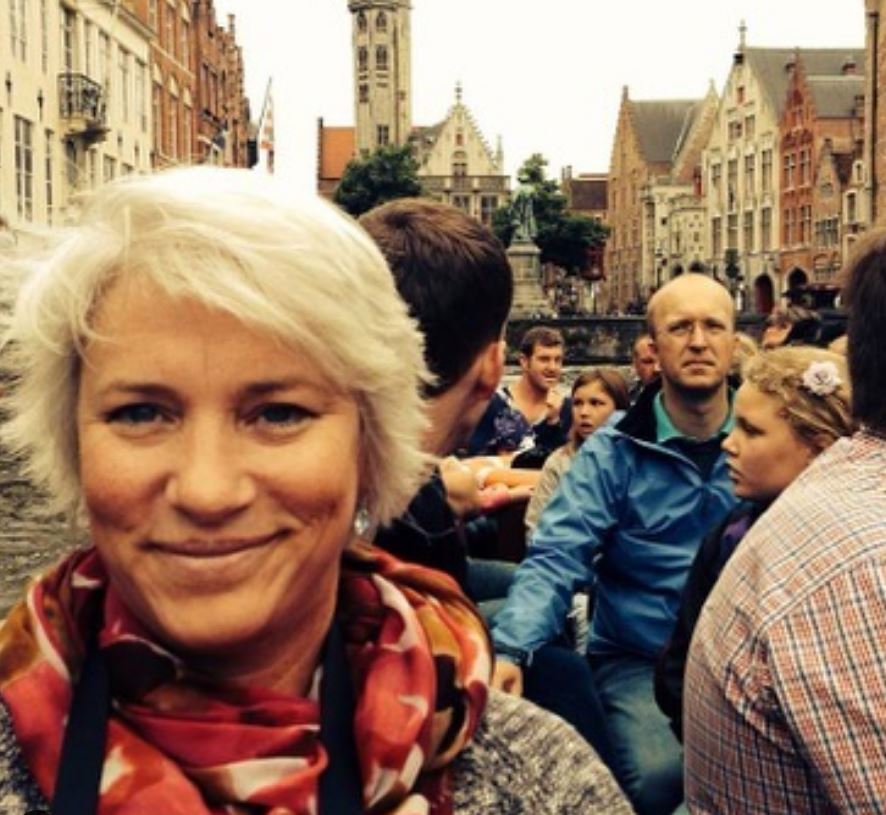 Dr. Michelle McDonald, Provost and VP for Academic Affairs
Awarded 4/1/20
Dr. McDonald was selected for her extremely positive attitude and calming demeanor as we navigate through recent uncharted waters. Her unwavering commitment as a leader in helping the members of our community adjust during this pandemic is unparalleled. She has been essential in making this difficult time of transition run as smoothly as possible.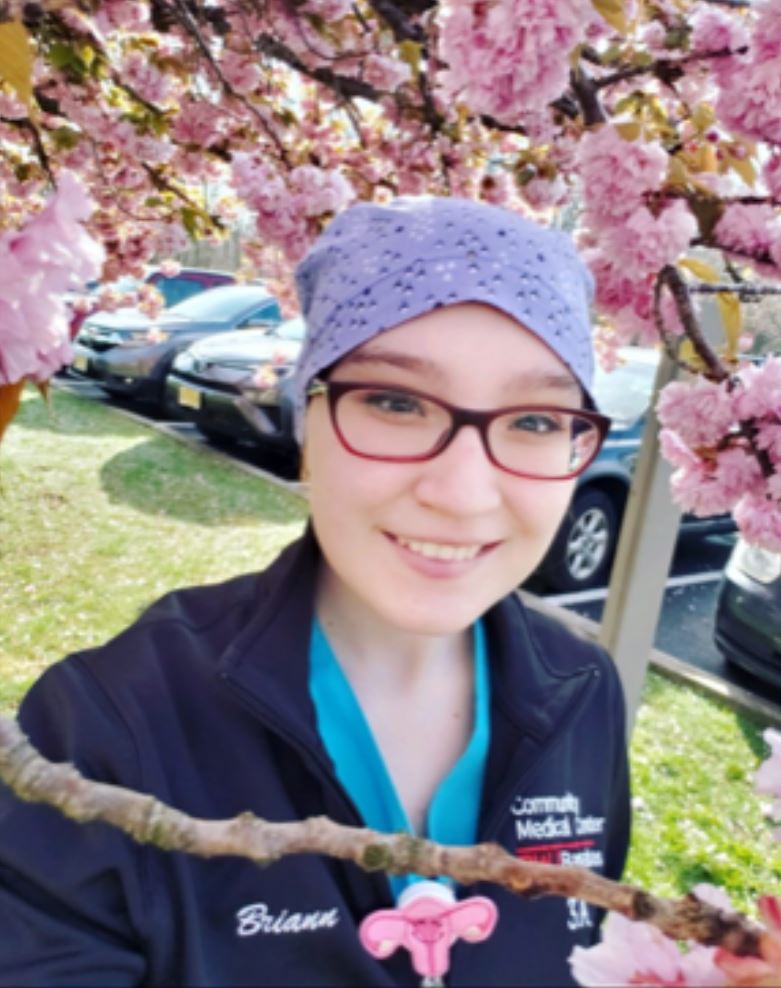 Briann Skiba, Student
Awarded 2/26/20
Briann was nominated for being sweet, caring and always interested in the well-being of others.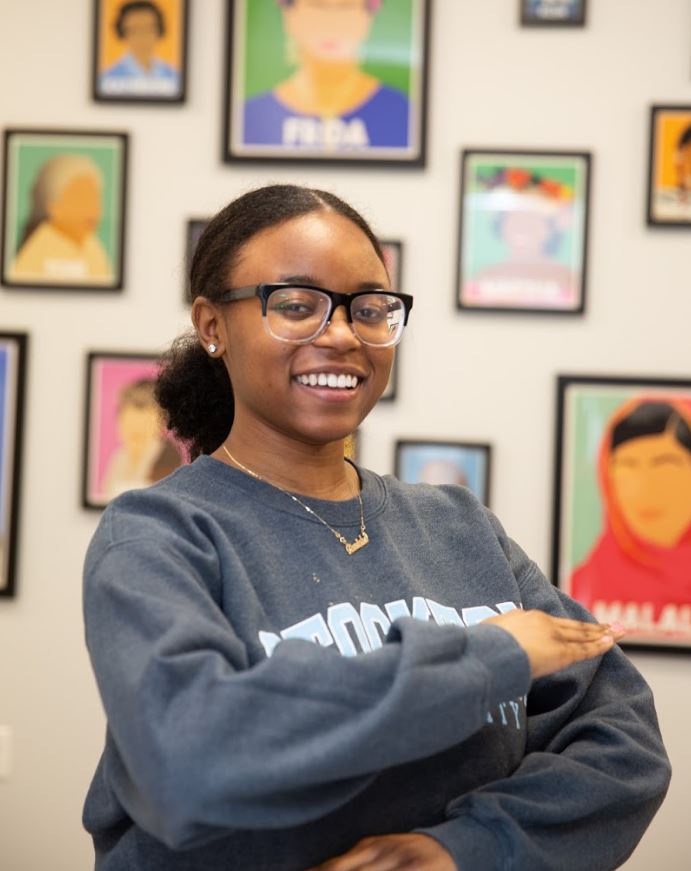 Dynesha Wiggins, Student
Awarded 2/19/20
Dynesha was selected for being an outstanding WGSC staff member, always on time, eager to help, and strong supporter of the WGSC mission.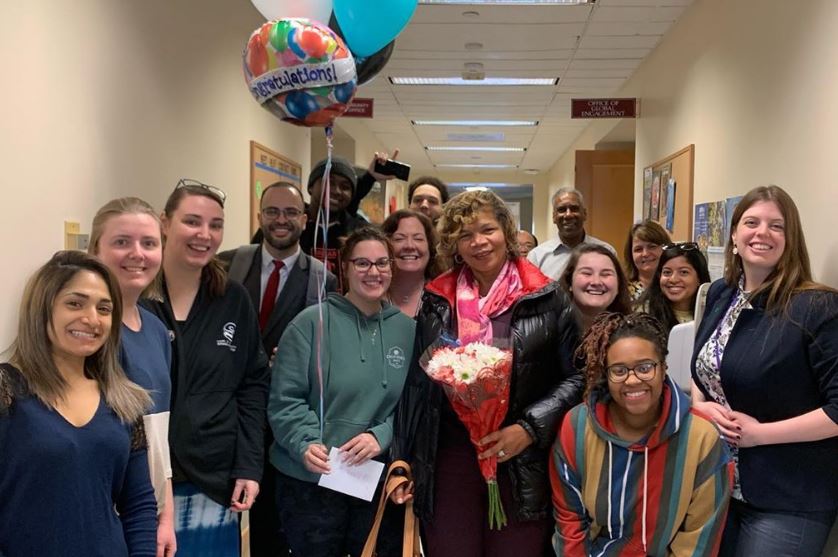 Dr. Maralyn Mason, Education Opportunity Fund Executive Director
Awarded 2/13/20
Dr. Mason was elected by students for always being helpful, putting her EOF students needs first, and being a trail blazer for innovative projects on-campus.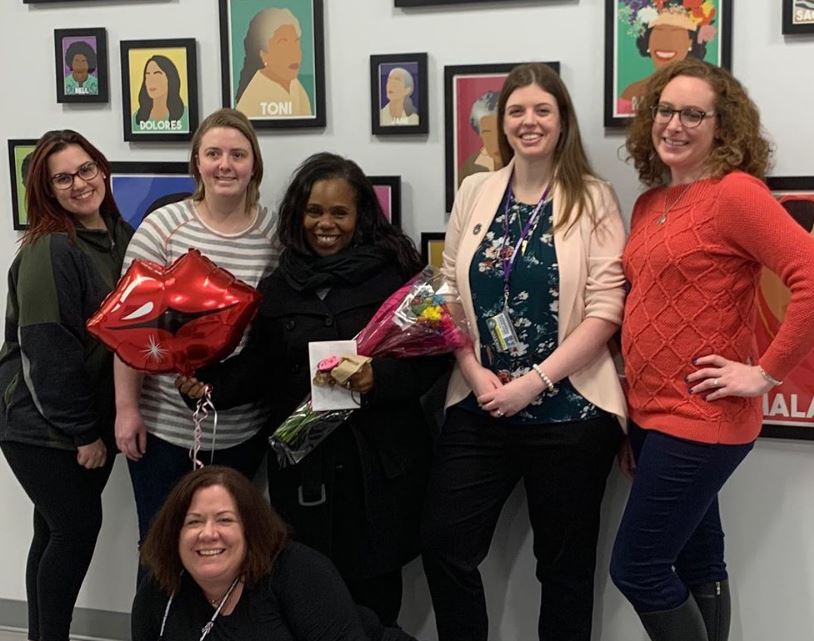 Dr. Maya Gibbons Lewis, Associate Professor of Social Work
Awarded 2/5/20
Dr. Lewis was selected for her caring nature, being a dedicated professor, and promoting women of color on and off-campus.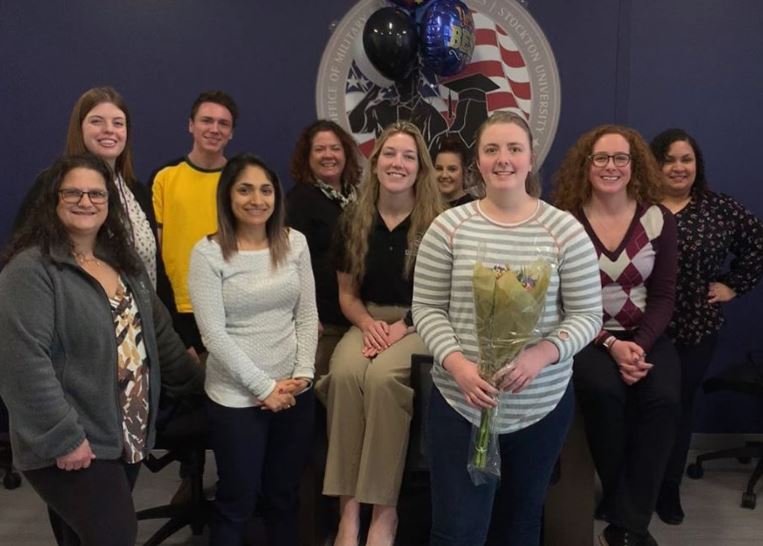 Ashley Jones, Program Assistant for the Office of Military and Veteran Services
Awarded 1/29/20
Ashley Jones was nominated for her hard for Stockton military/veteran students on-campus as well as being a fierce ally to women and the LGBTQIA+ community.
Spring 2019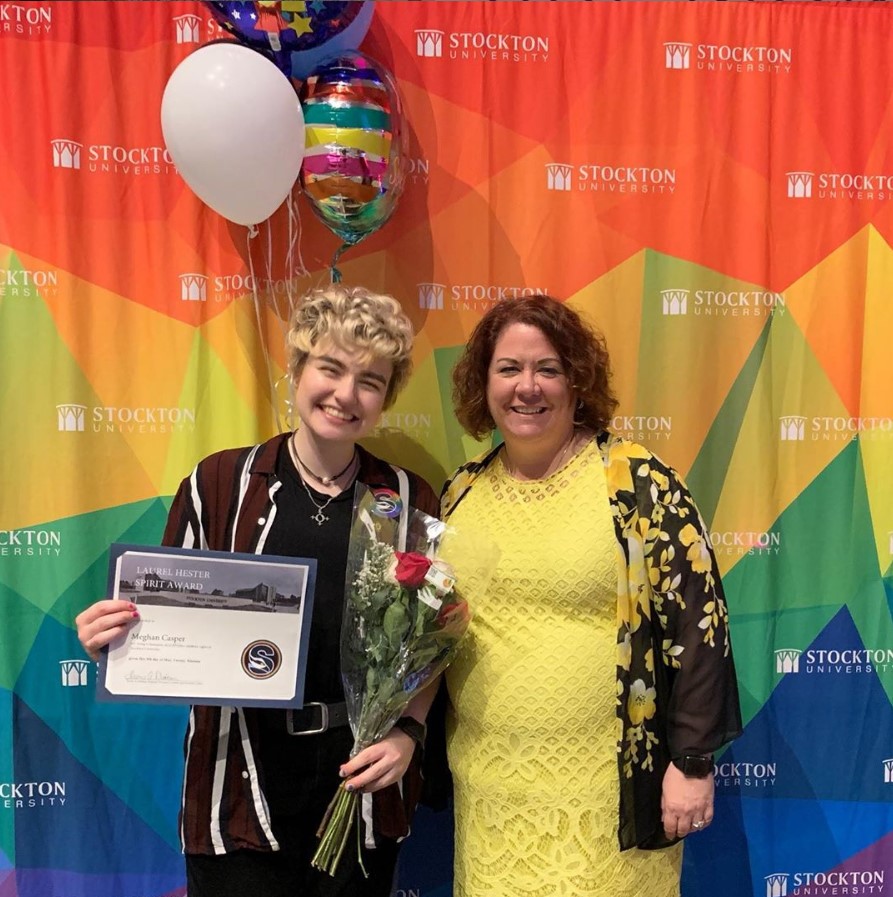 Meghan Casper, Student, WGSC Student Worker
Awarded 5/8/19
Meghan Casper was nominated for our final WCW of the year and was the recipient of the Laurel Hester Spirit award. She was celebrated for both awards for her fierce advocacy for the LGBTQIA+ community on and off campus. She is also an outstanding and above average individual.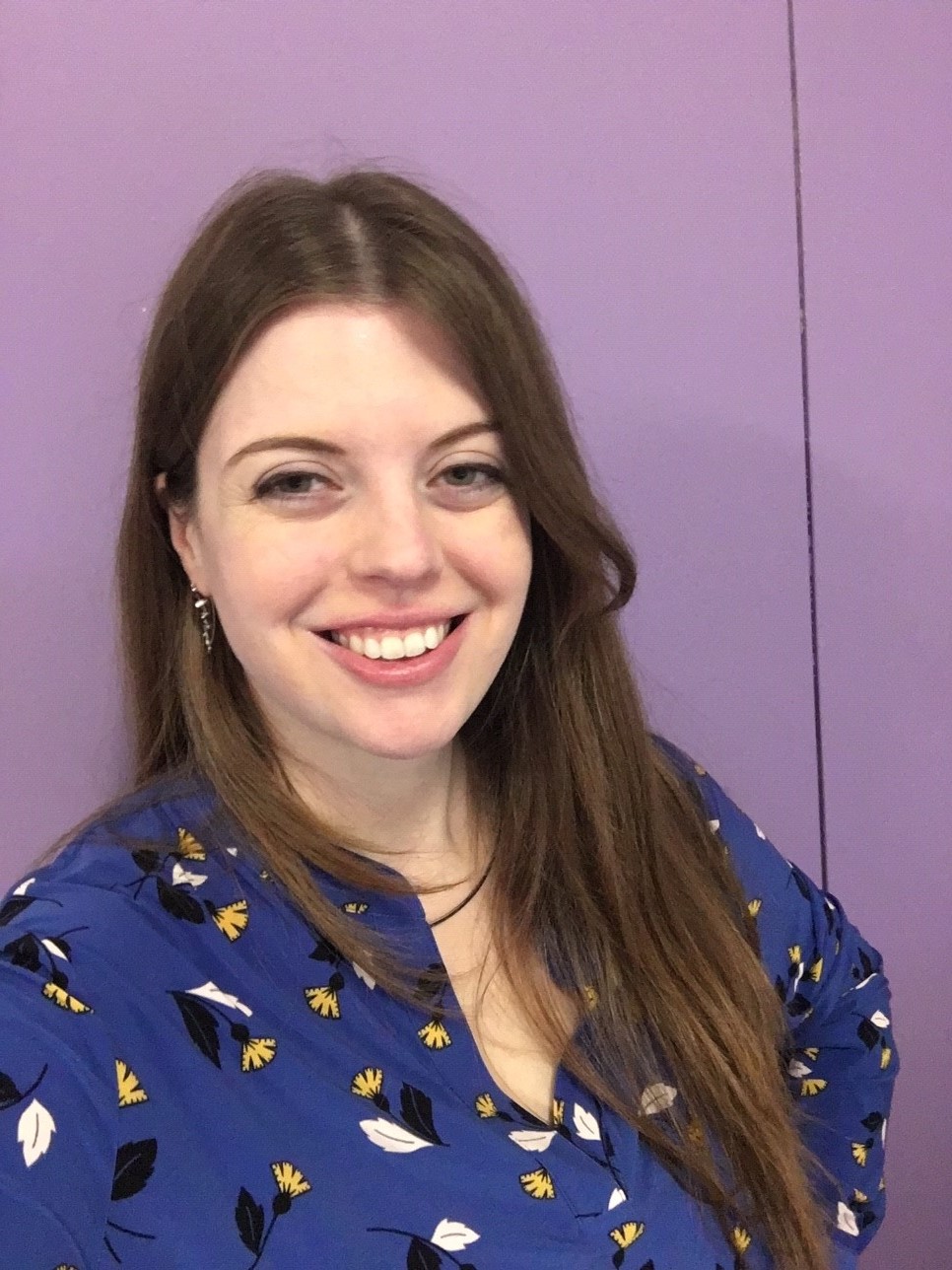 Rebecca Longo, Assistant Director of the Women's, Gender and Sexuality Center
Awarded 5/2/19
Rebecca was nominated for her work as a Graduate Intern and, for over two years being "a fierce advocate for our students in both the WGSC and Counseling Services."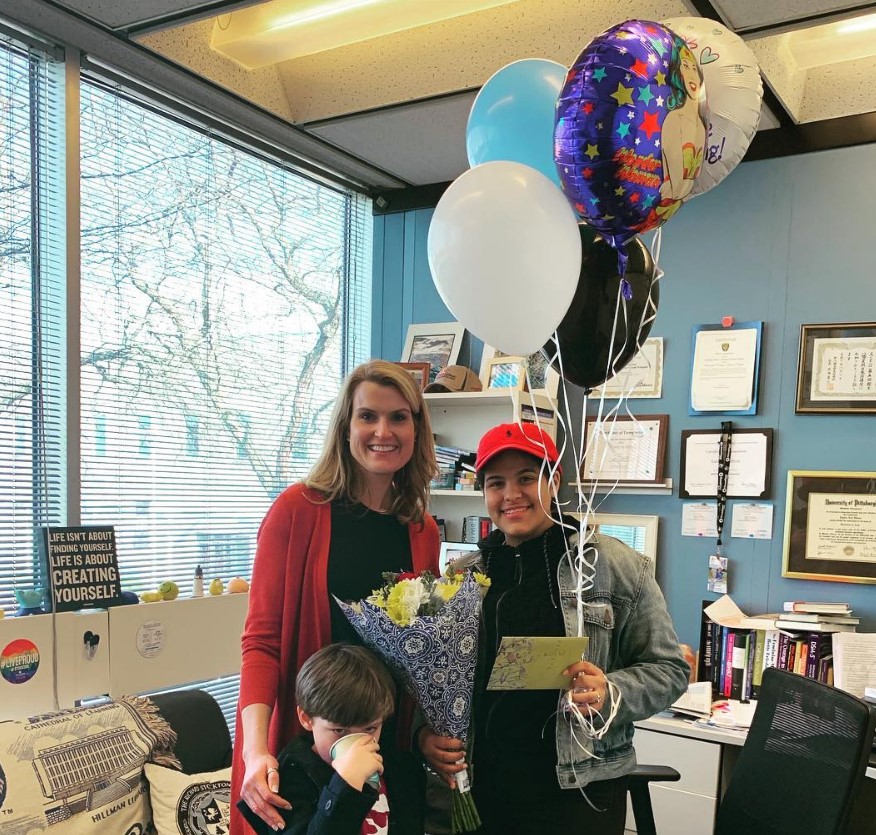 Dr. Joy Jones, Assistant Professor of Business Studies, Management
Awarded 3/27/19
Dr. Joy Jones was nominated for various reasons including being "an independent woman", "strong and independent and amazing" and for how she "motivates and inspires all of her students."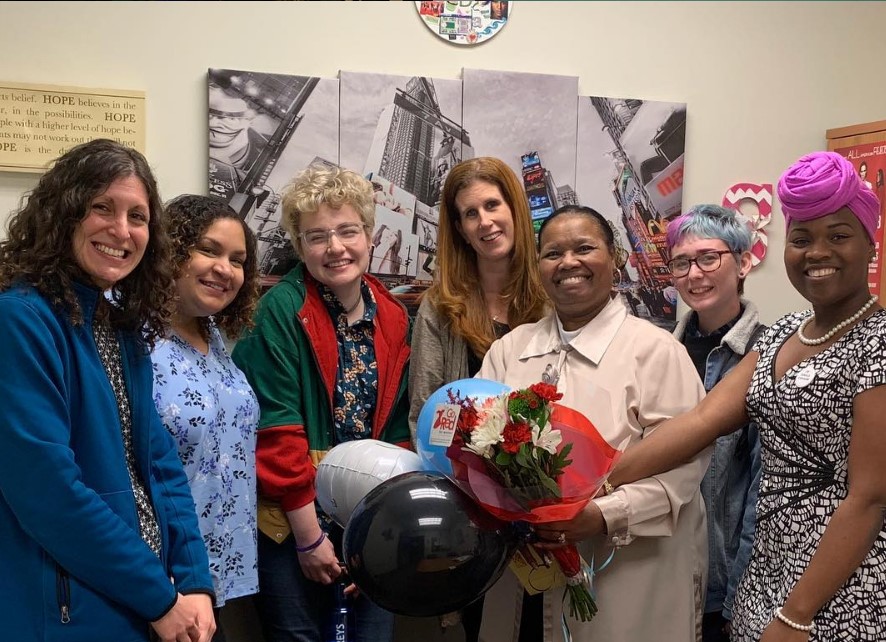 Dianne Stalling, Assistant Director of Student Development
Awarded 3/6/19
The individual who nomincated Dianne Staling wrote ""Working with Dianne feels like finding money in my pocket, unexpectedly every day. She has a great love and passion for the work that she does but, most importantly she has an undying love for students and service. In my time working with Dianne, I have observed her go above and beyond the call of duty to support students, families, colleagues and even strangers. Dianne is the advisor to all of the cultural, graduate and religious based organizations. She is the primary coordinator for Black History Month, Multicultural month, and most vigils and remembrance activities on campus. Dianne's undeniable care and commitment to making Stockton an inclusive space for all is inspiring and contagious. From orientation to commencement and everything in between students know they can come to Dianne with any concern and she will offer her support and provide resources. The students affectionately call her "Mrs. Dianne" or "Mama Dianne". She has been a member of the Stockton family for over 35 years and she is far from burned out. She is energized by the students to do her best, give her best and be her best. She is a true Stockton gem!
Fall 2018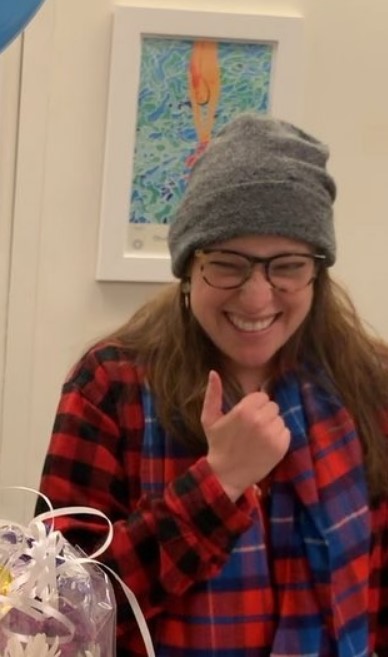 Sara Novic, Assistant Professor of Creative Writing
Awarded 12/12/18
Sara Novic was nominated by a number of students for helping students in crises, speaking up against social injustice and for being very sweet!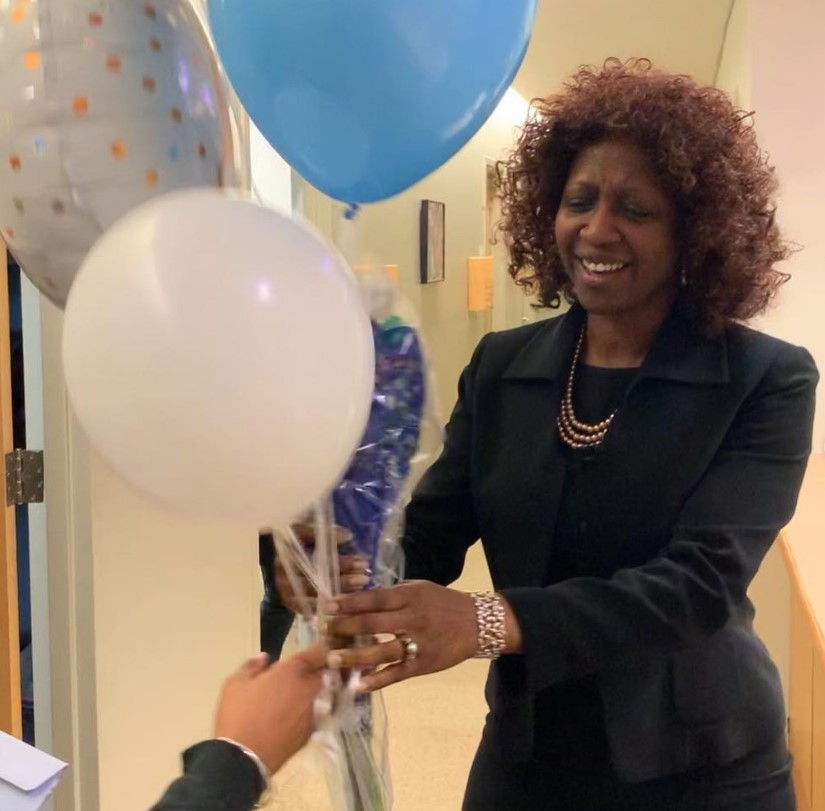 Ellen Bailey, Office of General Counsel
Awarded 12/5/18
Ellen Bailey was nominated for her can-do attitude and being an outstanding person.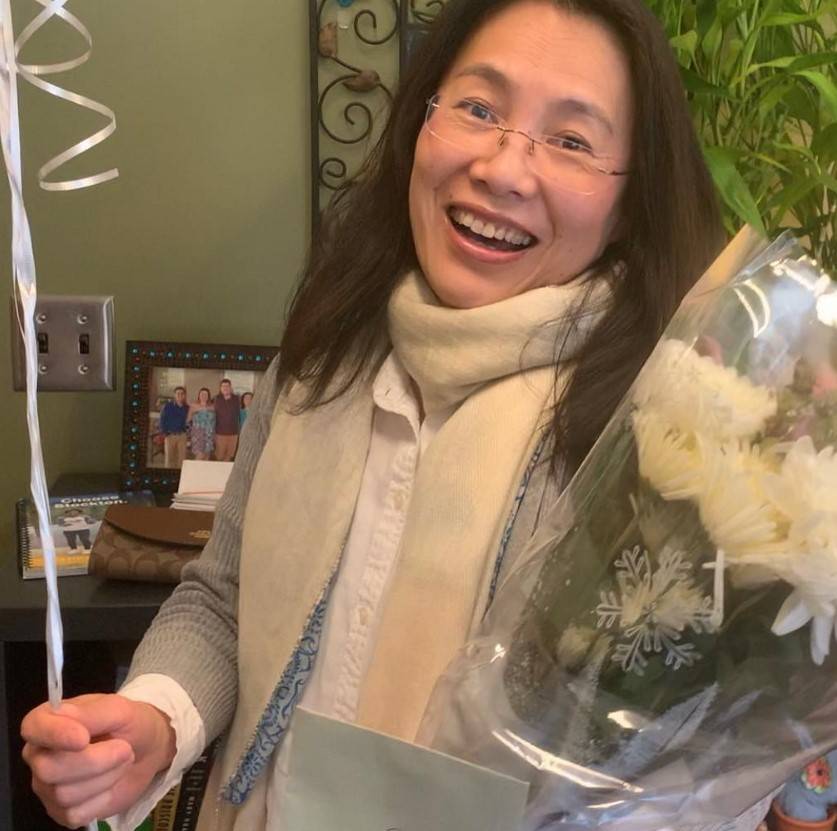 Dr. Fang Liu, Associate Professor of Physics
Awarded 11/28/18
Dr. Liu was nominated because "she is an accomplished multidisciplinary scientist, a loving mother, and a role model for Asian women."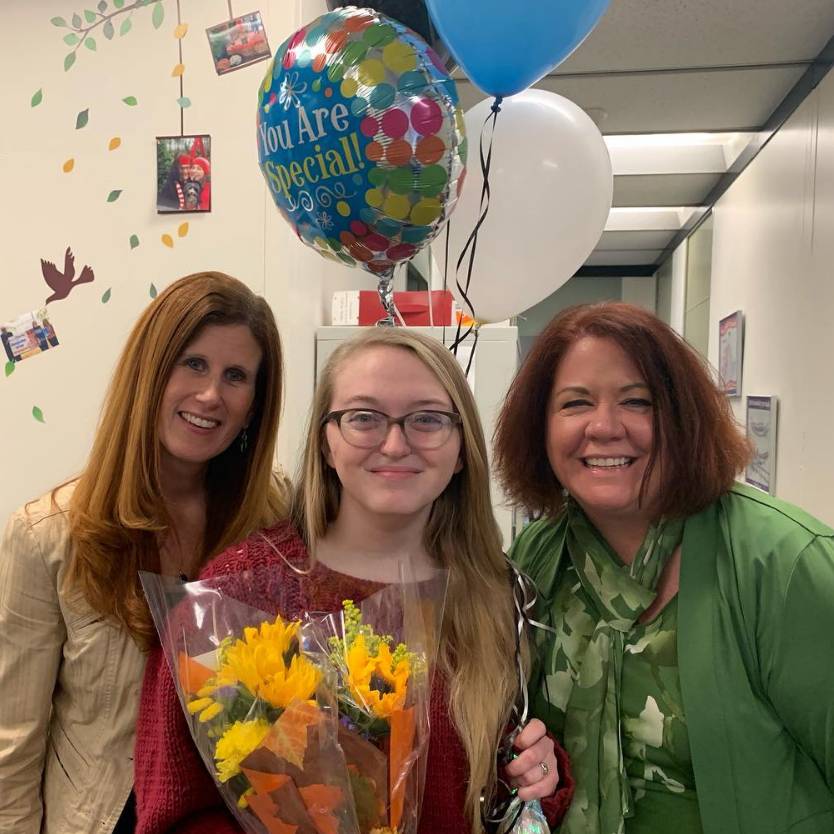 Kelly Burns, Undergraduate Student
Awarded 11/21/2018
Kelly was nominated her being "strong willed, hard working, smart and the most caring person I have ever met. She's always looking after others and makes sure all is well."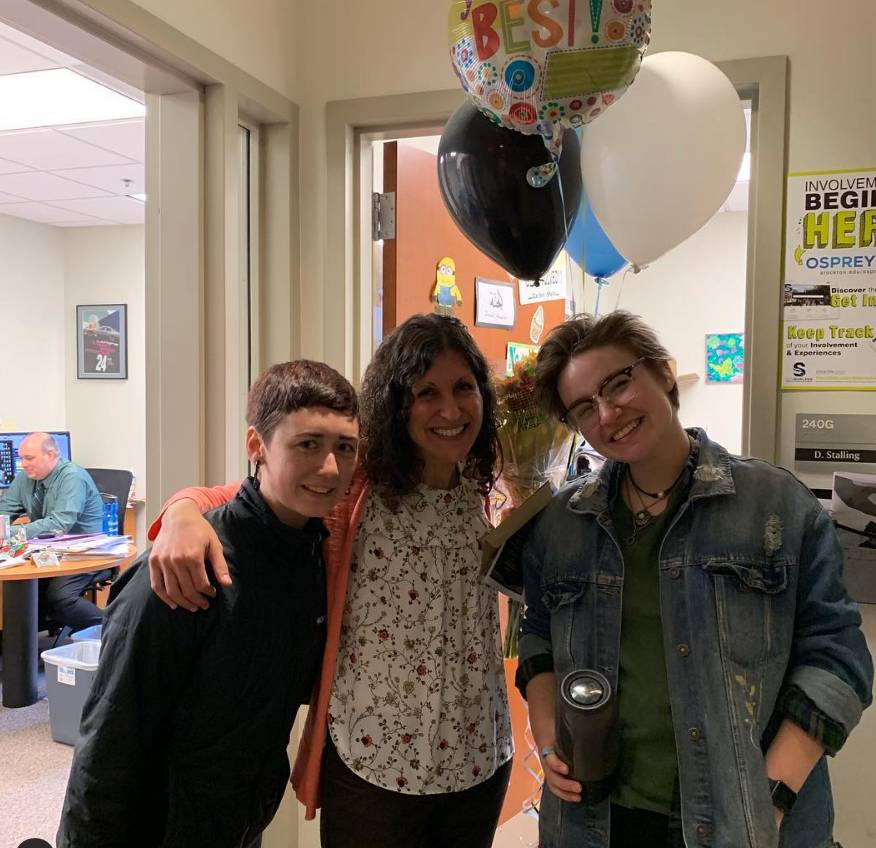 Lauren Wilson, Assistant Director of Student Development
Awarded 11/14/2018
Lauren Wilson was awarded the first WCW award for being a positive force on campus for students and her fellow employees.
*All funds used for the WCW award are paid out of pocket by WGSC employees or through direct donations from students, staff and faculty. No school,state, or federal funds are used towards this award