Transfer Open House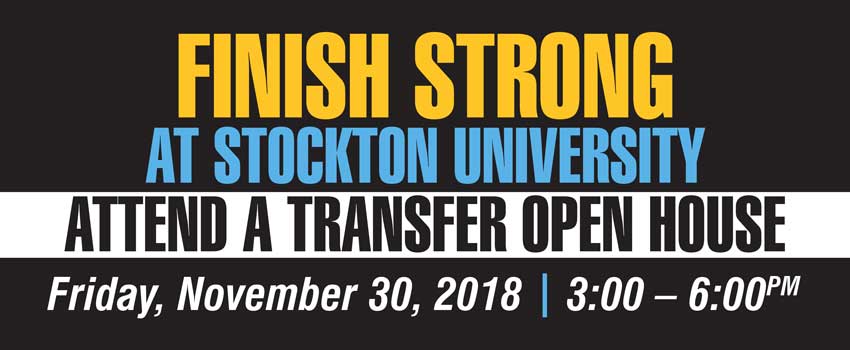 Join us for a transfer students only Open House
on Friday, November 30!
Gather information to make the best decision to fit your goals. Whether you want to begin classes this January, next September, or even a year from now, this event is designed for you. Experience transfer friendly firsthand.
Have your current credits evaluated by academic advisors for future transferability
Meet with representatives from all academic programs
Learn about student activities and other extracurricular options
Explore Stockton - tours of the Galloway and Atlantic City campuses will be available
Ask about financial aid, housing and wellness programs
Apply for admission on the spot for Spring or Fall 2019
Stop by the Campus Center anytime between 3:00 and 6:00 p.m. If you're taking the Atlantic City campus tour, please arrive by 1:00 p.m. Light refreshments will be provided.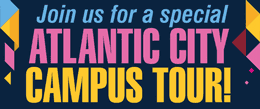 Register to take a tour of our beautiful new campus in Atlantic City to learn more about beachfront living & learning before the event! Make sure to check off "AC Tour" in your RSVP.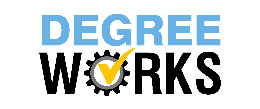 Log on to Degree Works to see exactly how your credits will transfer to Stockton!
Learn Why Transfers Choose Stockton