Education for Professionals
Continuing Professional Education & Scholarly Lectures
SCOSA periodically offers a variety scholarly lectures and continuing education programs for professionals, para-professionals and other caregivers, often in collaboration with Stockton's Office of Continuing Studies, and/or other provider organizations and businesses. CEs are generally provided for Social Workers, Marriage and Family Counselors, and Licensed Professional Counselors, and sometimes provided for Nurses, Occupational Therapists, and Physical Therapists.
Brown Bag Lunch & Learn: Through SCOSA's membership in the American Society on Aging (ASA), we regularly present ASA Webinars. These programs are listed with our Older Adult Education, Socialization programs in our monthly Newsletters and Here.
For information on upcoming programs join our e-mail list to receive our monthly E-Newsletter, or check here periodically.

Certificate in Elder Care Coordination
For members of the Life Care Planning Law Firms Association (LCPLFA)

Spring 2024 Dates: Monday, January 22, 2024 through Wednesday, May 22, 2024
SCOSA, in collaboration with the Life Care Planning Law Firms Association (LCPLFA) will again present our innovative online/distance learning program for Elder Care Coordinators (ECCs) who work at member firms. The course, which has trained 168 employees from 31 U.S. states since 2012, provides the tools and support needed to promote best practice for ECCs.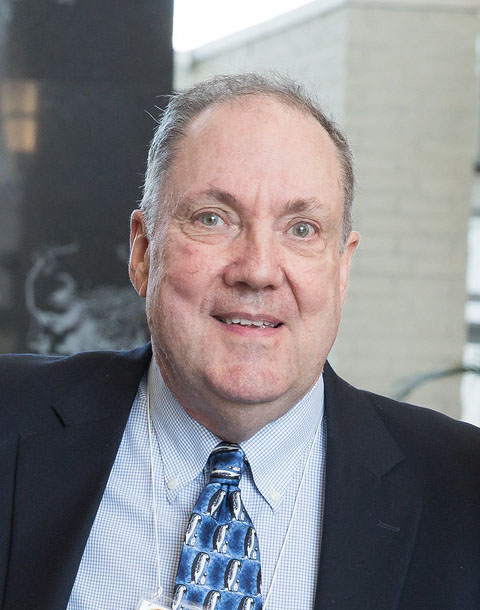 David C. Burdick, Ph.D., FGSA, FAGHE
Director, Stockton Center on Successful Aging
Professor of Psychology
Stockton University

Dave joined the Stockton faculty in 1984 after earning a Ph.D. in geropsychology from the University of Notre Dame. He also earned a Post-Doctoral Fellowship in Applied Gerontology from the Gerontological Society of America.
Currently a professor of psychology, he has served in leadership positions for numerous college, community, state and national efforts. He was President of the Society on Aging of New Jersey (SANJ), and a delegate/delegation leader for New Jersey at the 1995 White House Conference on Aging, nominated by Congressman William J. Hughes and selected by Governor Christine Todd Whitman.
Dave's scholarly interests are in gerotechnology and intergenerational relations and he has published and presented extensively at national/international professional meetings on both topics and others. He serves on the Advancement Committee of the Academy for Gerontology in Higher Education (AGHE) and is on the Editorial Board of the International Journal of Intergenerational Relationships. He is a Fellow of AGHE and the Gerontological Society of America (GSA), was 1997 NJ Gerontologist of the Year, received the 2008 Stockton Community Engagement Award for Faculty, and the 2019 Clark Tibbitts Award from GSA/AGHE for outstanding contribution to the advancement of gerontology and geriatrics education.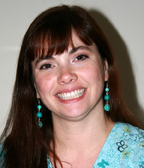 Gina Maguire, MSW, LSW
SCOSA Assistant Director (Professional Services Specialist 2)
Older Adult Education, Recreation & Socialization Project Manager
Adjunct Instructor in Gerontology
Stockton University

Gina has experience providing individual and couples counseling with older adults and young children, organizing and facilitating Time to Tell reminiscence/autobiography groups; planning events, and writing in areas of military, health and mental health, social work advocacy, depression in older adults and the anniversary reaction to death.
As an undergraduate, Gina assisted with SCOSA's Mission Nutrition Planning Grant from the U.S. Administration on Aging in collaboration with the New Jersey Department of Health. She co-authored Senior Nutrition Programs: Promising Practices for Diverse Populations. She has interned, volunteered and worked with older adults at facilities including: Generations Adult Medical Daycare, Seacrest Village, Wharfside Chiropractic Center and a physical therapy office, with mostly older adult clientele.
In her personal life, she cared for her grandparents in their last years. Having a family of her own, and caring for physically and cognitively declining grandparents made Gina a true member of the "sandwich generation", a moniker she is proud to own.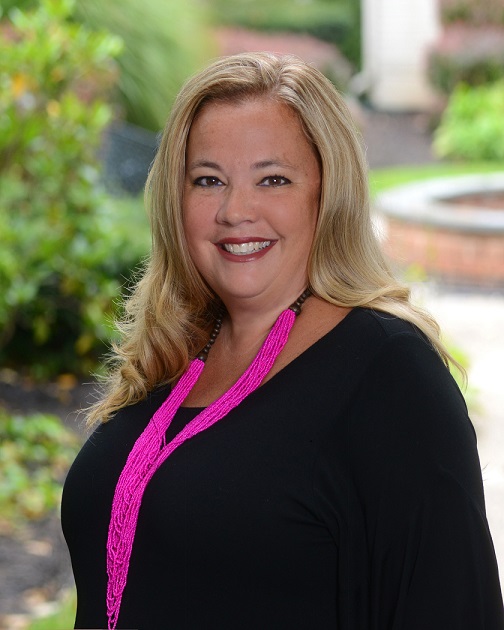 Anne Crozier, BSW, CSW, CECC
Director of Care Coordination
Bratton Law Life Care Planning

Anne has over 25 years' experience working closely with the elderly in many different facets of health care, including adult day care, long term care, behavior management, hemo-dialysis, sub-acute rehab, ventilator, hospital settings, and assisted living facilities. In her current role as Director of Care Coordination at Bratton Law, Anne assists clients and their families in coordination of their health and long-term care and serves as their advocate by empowering them with the knowledge to attain the highest quality of life.
Currently, Anne serves as Secretary on the Life Care Planning Law Firm Association's Board of Directors and has recently been elected as Committee Chairperson of the Tri-County Regional Ethics Committee.
Anne graduated from Monmouth College with a degree in social work, and received her Gerontology Certificate from Florida State University.
The Certificate in Elder Care Coordination (CECC) is a 15-week online post-baccalaureate continuing professional education certificate program designed to provide practical, application-based knowledge and skills to Elder Care Coordinators working at member firms of the Life Care Planning Law Firm Association (LCPLFA), using best practice approaches from the fields of gerontology, social work, geriatric care management, and elder law.
This online program is designed with the busy professional in mind. The 15-week program, divided into three 5-week courses (with one week after each course for testing and a break) uses the Blackboard Learning Management System and consists of PowerPoint "Lectures", Assigned Readings, Discussion, Chat, and Assessment. The Certificate program is currently open only to staff from LCPLFA law firms; however, future offerings may be opened to additional interested students.
Participants in this post-graduate program must generally hold a Bachelor's degree from an accredited college/university (exceptions are considered on a case-by-case basis, based upon work experience). Registration is limited, and first-come, first-served.
For Full Course Outline, Click Here
2024 Course Start Date:January 22, 2024
2024 Course End Date: May 22, 2024
2024 Registration Fee: $1,800.00 ($1,600 if by 5pm EST 12/15/2023)
Course Type: Online
Required Text: Cress, CJ. (2017). Handbook of Geriatric Care Management (4th Ed.) NY: Jones and Barlett.

Registration Application: Click Here to Apply. Applications will be reviewed starting in September, 2023. Successful applicants will receive an e-mail from a SCOSA staff member with registration and payment guidelines.