Campus Life
Residential Life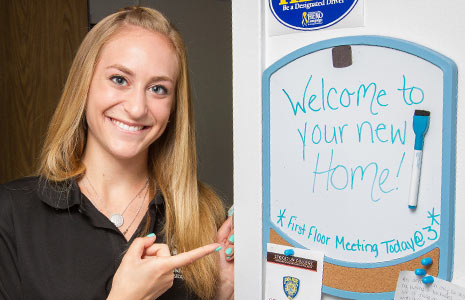 Attractive residential life options are available for students at the main Galloway campus and the Chris Gaupp residences just around the corner. Beachfront living and learning will be available on the new Atlantic City campus coming Fall 2018. Experience the unique natural wonders of the Pinelands or of the beach.
Get Involved!

Discover the many opportunities to get involved with Stockton's student organizations, fraternities and sororities, and more!
Always Something to Do
Whether a commuter student or one who lives on campus, there are many opportunities to get involved in campus life.
Learn more about residential and dining options or just hang out at the Campus Center and meet new friends - or maybe even study.
---

Discover events happening on campus.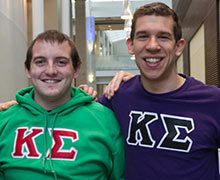 Greek Life
Friendship & leadership opportunities are available in fraternities & sororities.
---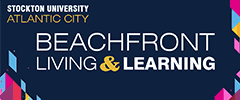 Beachfront Living & Learning
Catch the new wave of opportunity at the Stockton University campus in Atlantic City. Be the first to enjoy beachfront living and learning.
Bias Free
Take Notice • Take Action
Help Keep Stockton Bias Free where everyone is welcome, safe and supported.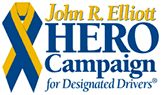 HERO Campaign
Seeks to end drunk driving by promoting safe and sober designated drivers. Learn how you can Be a HERO!