Housing Options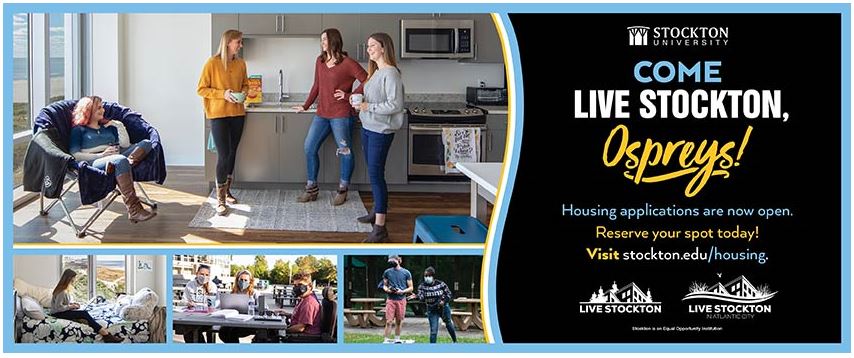 ---
Browse Housing Options
Below students and families can click to see the many housing areas provided for students at Stockton University. Residential life is also happy to announce in each section students and families can go on virtual tours using their desktops, laptops, tablets, and smart phones. Students and familes can always call 609-652-4332, or email housing@stockton.edu with any questions, and we are happy to speak with you about the many housing options that are available.
Some housing areas have meal plan requirements based on the availability of kitchens. Housing 1, Housing 4, and Atlantic City have full kitchens, making a meal plan optional in these areas. All other housing areas require a meal plan. For a full list of meal plan options and requirements, please visit the Meal Plans and Rates page of the Bursar's Office.
Occupancy details for some room stlyes may change due to COVID-19 social distancing guidelines.