Community Leadership & Civic Engagement (LIBA/CLCE)
The Bachelor of Arts in Liberal Studies with a concentration in Community Leadership and Civic Engagement (LIBA/CLCE) is an option for students who want to transform their learning, their communities and themselves.
LIBA/CLCE majors work with an academic advisor to design a complete 128-credit interdisciplinary program suited to their individual needs and plans. Like the regular LIBA degree, the LIBA/CLCE degree provides extraordinary opportunities for creativity in educational planning, and allows students to take advantage of a wide range of Stockton's courses and resources for applied, experiential learning within campus and community networks.
The LIBA/CLCE program prepares students for careers in:
Community-based organizations
State and local government
Non-profit organizations
Non-governmental organizations (NGOs)
Private industries
Entrepreneurship
CLCE students work closely with faculty advisors to design their own interdisciplinary or field-specific pathways with an emphasis on leadership and engagement.
While satisfying the normal requirements for the LIBA degree, LIBA/CLCE students take 16 credits selected from a range of specially-designated CLCE courses which utilize project-based, experiential, or service-focused learning. Through these and other independent studies, self-designed projects and internships, CLCE students have opportunities to take learning outside the classroom, and to put into practice the civic function of learning in real-world settings.


How to become a LIBA/CLCE major: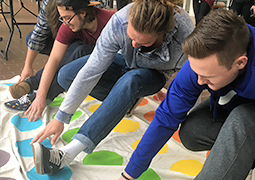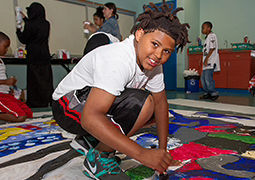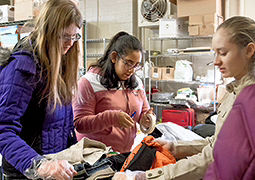 Student Testimonials: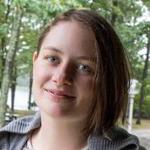 The following areas may be explored by CLCE graduates for careers or advanced study:
Business Administration
Public Administration
Public History / American Studies / Ethnic Studies
Public Arts Studies / Public Humanities / Arts Administration
Museum Studies
Organizational Leadership
Social Work
Law
Urban Planning
Public Policy
Human Ecology
Sociology
Political Science
Environmental Science and Management
Public Affairs / Nonprofit Management / Philanthropic Studies
Education