B.A. in Digital Studies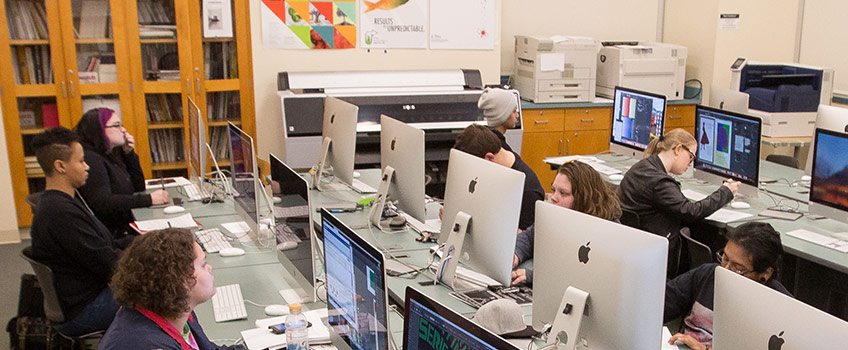 The Digital Studies program provides a practitioner-based curriculum that produce well-rounded graduates who are prepared to excel in every aspect of media and emerging technology and meet global demands.
Digital media and technologies includes graphic images, text, video, audio, computer programming, online game, and websites. With the rapid growth of mobile devices, social networking sites, and other electronic devices, much new digital media content, including apps, is needed and being designed and developed. Today, digital technology is ubiquitous; it has rendered our society multidimensional, media-saturated, and fast-paced; it affects how we study, work, communicate and collaborate.
---
About the Program
The mission of the Digital Studies program is to provide a learning environment through which students design, develop, and implement digital media informed by relevant theories, combining textual, visual, and audio components with technical skill to produce professional multimedia assets. In order to carry out this mission, the program has four main goals:
Prepare students to excel in the field of Digital Studies, such as web and media development.
Provide students with critical/creative thinking and collaborative skills needed to work in a multidisciplinary environment.
Equip students to solve real-world problems through digital technologies.
Enable students to thrive in a fast-changing, diverse, global, digital environment.
The Digital Studies degree is generated from the intersection of three disciplines: digital communication studies, digital visual arts and computer information systems. The curriculum is crafted for students with interest in these areas. Stockton University's college-wide curricular requirements ensure that students will have a sound basis in a range of liberal arts disciplines and skills. Therefore, students graduating with a Digital Studies degree, while they may enter certain obvious professions, will be well placed to use their digital skills in a wide range of professions in a rapidly evolving field.
Curriculum
DIGI coursework covers a wide range of courses to develop aesthetic, technical, and critical thinking skills. In addition, coursework covers systematic design principles. As will be shown later, this practitioner-based, comprehensive curriculum is distinct from other existing academic programs at Stockton and fills an emerging curricular niche.
The curriculum for the Digital Studies program will allow students to satisfy all requirements at Stockton, including both program and general studies, as well as other university-wide requirements (FRST, W, Q, and other required course attributes).
The Digital Studies program offers a minor for students in any major interested in the use of modern digital technology.
The minor in Digital Studies requires 5 courses (20 credits). The objective of this minor is to equip students with a well-rounded blend of practical knowledge, advanced technology skills, and theoretical foundations to excel in the digital world. Students have the opportunity to analyze, design, develop, and evaluate digital content using multimedia technology through a selection of dedicated courses.
Check the Digital Studies program for more information.
Requirements for Digital Minor
The requirements are as follows:
Complete 20 Credits (5 courses):
Take two DIGI Acronym courses

Take two from DIGI attribute

or

Digital Studies Program required courses (ex. Although MKTG 2110 is not DIGI acronym course, but a Digital Study Program required course.)
See the Curriculum Sheet
Additional Information
If you have any questions about the minor, please contact the current Digital Studies program chair: 
Digital Studies Program Chair: 
Jung Lee, Ph.D.
Jung.Lee@stockton.edu
609-652-4949
Faculty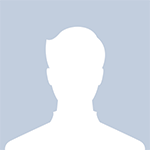 Frank A. Cerreto, Ed. D.
Professor of Mathmatics and First-year Studies, School of General Studies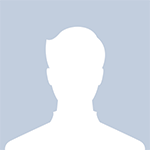 Thomas E. Kinsella, Ph. D.
Professor of Literature, School of Arts and Humanities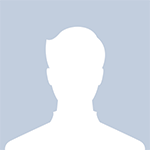 Jung Lee, Ph. D.
Professor of Instructional Technology, School of Education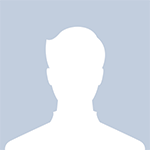 Joe'l Ludovich, MFA
Associate Professor of Communication Studies, School of Arts and Humanities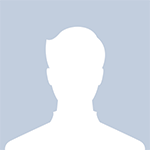 Aakash Taneja, Ph.D.
Professor of Computer Information Systems, School of Business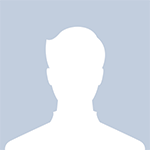 Hannah C. Ueno, MFA
Professor of Art, School of Arts and Humanities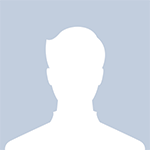 Daniel Lichtman
Visiting Assistant Professor of Digital Studies
Career Opportunities
Considering the phenomenal growth rate of digital technology, many job opportunities in this field do not even exist today. Stockton DIGI program will prepare students for these jobs by training digital generalists and equipping them with the broadly based skills.
Digital media continues to create demand for new jobs, such as creative developer, multimedia specialist, digital media/social media coordinator, digital marketing specialist, media relations professional, use experience designer, e-learning instructional designer, digital media designer, digital advertising designer/analyst, and web developer. Most of these positions require comprehensive understanding of digital media and a variety of skills, as opposed to a specialized skill such as programming. For example, these quotes describe requirements from actual hiring websites.
User Experience Designer: a multi-talented jack-of-all-trades who possesses knowledge in the areas of psychology, design and technology.
E-learning instructional designer: Strong Microsoft Office suite user, Technologically savvy, Excellent writing and editing skills, Graphics familiarity, Willing to learn on the job, Video or podcast experience preferred, Social media familiarity and interest, Collaborative, curious personality
Digital Media Specialist: Must have a true thirst to understand technology and strategy, while exceling in data quantifying
Our digital media graduates' strength with regards to their interdisciplinary learning, and practical hands-on-experience will enable them to integrate companies' digital media efforts, create shareable content; determining which platform is best suited for each piece of content, build and manage social media profiles and campaigns, and maintain brand consistency across platforms.