Employee Assistance Program
Bridging the Gap Between Problems and Solutions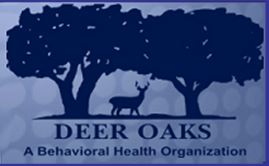 The Deer Oaks Employee Assistance Program (EAP) is a free service provided for you and all members of your household by Stockton University. This program offers a wide variety of counseling, referral, and consultation services, which are all designed to assist you and your family in resolving work/life issues in order to live happier, healthier, more balanced lives. These services are completely confidential and can be easily accessed by calling the toll-free Helpline listed below.
Toll-free Helpline available 24/7/365:

1-866-327-2400
Monthly Employee Newsletter
If an employee or their family member is experiencing a psychiatric or medical emergency they should dial 911 or go to the nearest hospital.
Need Assistance?
Click here to view the full list of HR staff including notes on who can help you with what
Or, call us at 609-652-4384
Or stop by our suite in J-115
We look forward to getting you what you need, answering your questions, and/or connecting you with the HR team member that can best help you.