Employee Assistance Resources
Bridging the Gap Between Problems and Solutions

Program Overview
Stockton University understands that our employees might be confronted with certain challenges in their personal and professional lives. Challenges can range from issues revolving around child or elder care to more significant issues involving substance abuse, marital/relationship conflicts, domestic violence, workplace stress and mental health issues. If left unaddressed, these personal concerns can have a profound effect on work performance and quality of life.
NJ 2-1-1 can help you find solutions to personal needs by informing you of resources in your community like day care facilities, shelters, affordable housing units, social services, employment training programs, senior services, medical insurance, and more. Learn about the resource database, call center, and website.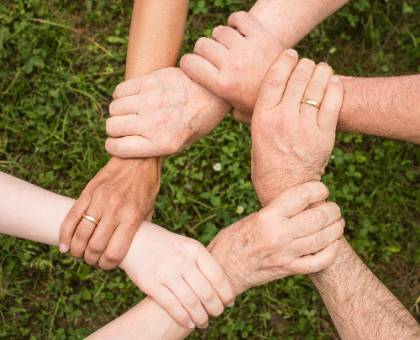 Click below to explore local and national resources for assistance in dealing with issues in the areas of:
If an employee or their family member is experiencing a psychiatric or medical emergency they should dial 911 or go to the nearest hospital.
Need Assistance?
We stand at the ready to assist you with all of your HR needs and questions.
Click here to view the full list of HR staff including notes on who can help you with what
Or, call us at 609-652-4384
Or stop by our suite in J-115
We look forward to getting you what you need, answering your questions, and/or connecting you with the HR/Payroll team member that can best help you.