Disability Services

LEARNING ACCESS PROGRAM, J-204
The Learning Access Program (LAP) is Stockton University's disability support services office. Our role is to educate, advocate and facilitate equal access while maintaining a welcoming, inclusive and accessible campus community. LAP engages in an interactive process with each student to determine appropriate accommodations on an individualized case-by-case, class-by-class basis. This practice is in accordance with Title II of the Americans with Disabilities Act (ADA) and Section 504 of the Rehabilitation Act in all of its policies, and procedures.
---
---
Resources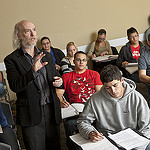 Faculty & Staff Resources: The Learning Access Program is committed to help guide faculty and staff in producing accessible content for students with disabilities. Depending on the nature and functional limitations of a student's documented disability, they may be eligible for academic accommodations and/or auxiliary aids.
Resources are available to assist you in creating an inclusive learning environment and to help answer questions you may have about working with student accommodations.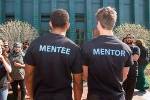 Parent/Guardian Resources: The Learning Access Program can assist you in the transition from your role in the student's academic experience to allowing them to take ownership over their academic experience.
The links to University and community-based services and organizations, Federal and State laws, as well as disability-related and general higher education information are for informational purposes only. While we do our best to screen resources and websites to ensure reputable, accurate and relevant information, inclusion on this list does not constitute an endorsement by the Learning Access Program.
---
Philosophy and Mission Statement
The mission of the Wellness Center is to encourage the pursuit of healthier lifestyles, balancing study, family and life commitments, interacting in an environment that fosters positive changes and integrates wellness into the community culture. The Wellness Center at Stockton seeks to fulfill this mission by guiding students through their academic careers and helping them to make the most of their experience on campus. Student learning is at the core of the higher education academic mission. As part of the Wellness Center, the mission of the Learning Access Program (LAP) is to provide access to a quality and an equal educational opportunity.
Professional Standards of Ethical Practice
To further the philosophy and mission of the Wellness Center, the Learning Access Program is committed to professional and ethical practices in decision-making, delivery of services, and scholarship. LAP staff are guided by:
Stockton University Code of Conduct (Campus Code of Conduct)
The Council for the Advancement of Standards in Higher Education (CAS) Standards for Disability Resources and Services (http://www.cas.edu)
The Association of Higher Education and Disability (AHEAD) Code of Ethics and Professional Standards (http://ahead.org)