Message from the Chair
On behalf of the Board of Trustees for Stockton University, welcome to New Jersey's Distinctive Public University, a place where you can plant yourself and grow!
Since its beginning, Stockton University has prided itself on being an environment for excellence, to include the efficacy of its leadership. As Trustees, we are so excited to be an integral part of this great institution, committed to its educational mission of excellence in teaching, support of scholarship, and dedication to service.
Our board, made up of a diverse blend of professional community members, understands the magnitude of the role and responsibilities entrusted to our stewardship. We also recognize that the ever changing environment of the world of higher education calls for constructive, reliable guidance, operating with integrity and transparency. Therefore, we pledge to provide sound and effective leadership in the practice of good governance; and embrace the opportunity to usher Stockton into its luminous future.
As a proud Stockton alumna and chair of the Board, I remain fully committed to the vision of Stockton University, as do the rest of the trustees. Stockton has achieved major milestones in its young history, and together, with the collective contributions of the entire Stockton community, we will continue to experience abounding success.
Again, we're excited about Stockton and all the things we're doing, to include our current expansion projects: a new academic quad on the Galloway main campus, and our new beautiful beachfront campus in Atlantic City, opening in the fall of 2018!
We invite you to learn more about Stockton. Explore our site, come to Board meetings and stay engaged, because Stockton is definitely on the move!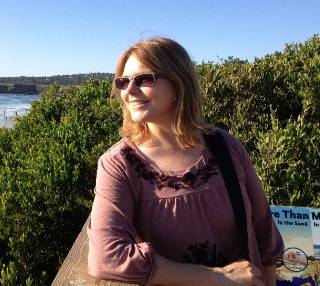 Ms. Madeleine Deininger ('80), Chair
"Never doubt that a small group of thoughtful, concerned citizens can change the world. Indeed it is the only thing that ever has."Margaret Mead