Education and Outreach Services
Resources for Faculty, Staff, and Student Leaders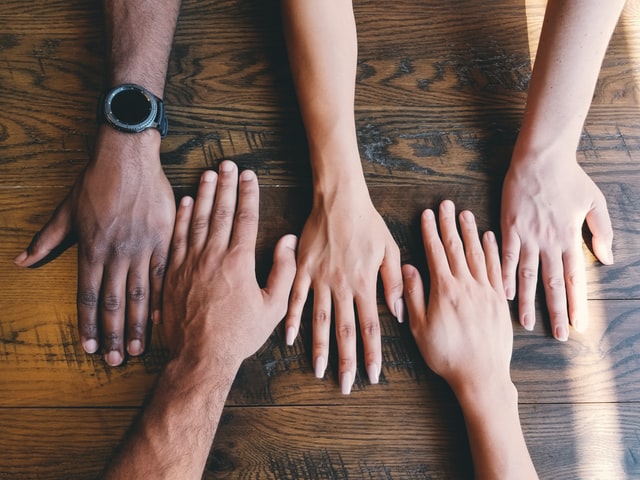 The Wellness Center creates a web of support for faculty, staff, and students through a variety of education and prevention efforts. Those who may benefit include:
those interested in learning more about college student mental health
those who may want to know more about how to help a friend
those who may feel stigmatized regarding seeking therapy
In addition, the Wellness Center staff are trained to give presentations to faculty, staff, and students about issues that are relevant to life on the college campus. These presentations can be customized to fit your specific needs.
Check out our Wellness Center events too!
---
Let's Talk
"Let's Talk" is a drop-in service that offers informal, confidential consultation with a Stockton University counselor.
Counselors hold walk-in hours at various on-campus locations throughout the week during the academic year. Stop by any location to speak with a counselor about concerns, get help problem-solving, and learn more about counseling services at Stockton University and other resources available to you at Stockton.
Let's Talk consultations are:
FREE for Stockton students
Offered first-come, first-served (no appointment necessary)
Confidential
Informal (not intended to be a substitute for traditional counseling)
Mondays, 10-11am in the Women's, Gender, and Sexuality Center
Tuesdays, 2-3pm in the EOF Suite, Galloway Campus
Wednesdays, 2:30 - 3:30pm in the Campus Center near the Dunkin' Donuts
Wednesdays, 2:30-3:30pm on the first floor of the residential building, Atlantic City Campus
---
Therapy Assistance Online (TAO)

TAO allows you to get effective treatment when your schedule or life makes it hard to get to the counseling center. You will have access to highly effective therapy modules 24/7 and a dedicated time to meet online with your counselor each week. The most recent research shows this treatment model with effect sizes equal to or exceeding face-to-face therapy.TAO is an interactive, web-based program that provides guided activities to help overcome anxiety, depression and other common concerns.
TAO is based on well-researched and highly effective strategies for helping anxiety, depression and other common concerns.
Weekly exercises take approximately 30-40 minutes to complete.
Daily homework can be completed on a smart phone, tablet, or computer. These take about 1-2 minutes per entry and the treatment is most effective if you make an entry 2 or more times per day.
For more information, sign-up or log-in, click here