Bias Prevention Education & Review Team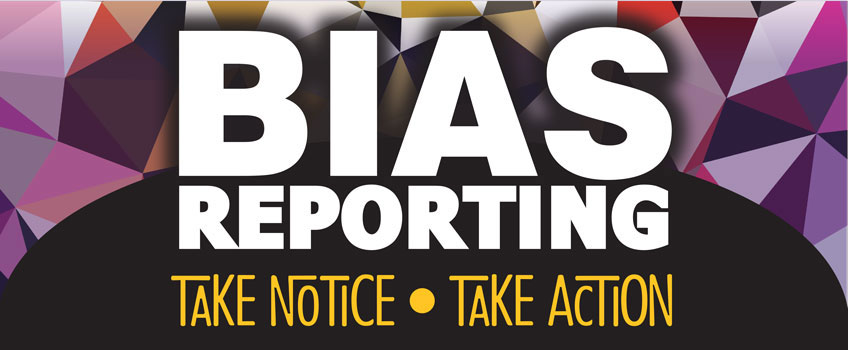 Take Notice - Take Action
Always dial 911 to report a crime
---
Office of Diversity and Inclusion
In collaboration with the Campus Police and Student Affairs, the Office of Diversity and Inclusion provides leadership and oversight to the Bias Prevention, Education and Review Program.
Responsibilities of the Bias Prevention Education and Review Program
To identify prevention methods;
To provide an annual review and assessment of the institutions, statistics, prevention, response and education practices
To create and/or offer education primarily on bias incidents and bias crimes to supplement current programs addressing prohibited discrimination/harassment; and
To collaborate with others on campus to offer programs to address patterns and trends in bias incident and bias crime prevention
Stockton University Bias Prevention Education and Review Program
Haley Baum - Assistant Dean of Students, Atlantic City | Student Affairs | 609.761.1235
Ro Latoracca - Clery Compliance Coordinator | Campus Police and Safety | Building 71 | 609.652.4390
Tracy Stuart - Lieutenant, Campus Police and Safety | Bldg. 71 | 609.652.4390
Craig Stambaugh - Assistant VP Engagement and Community Development | CC 243 | 609.652. 4717
Christy Cunningham - Associate Director for Training & Organizational Development | J-115K | 609.652.4778
Marcia Fiedler - Assistant Professor of Jewish Studies | H-255 | 609.626.6087
Suya Yin – Associate Professor of Communications | H-202E | 609.652.4975
Seth Richards, Interim Associate Director, Office of Student Conduct | CC-243K | 609.652.4691
Tammy Saunders, Director of Title IX and EEO | L214 | 609.652.4733
Marques Johnson, Associate Dean of Students | CC-2431 | 609.652.4865
Valerie Hayes, Chief Officer for Diversity and Inclusion | 110 West Quad | 609.652.4695
What is DART: The Demonstration Action Response Team (DART) consists of student affairs, public safety, and other professionals who may be called upon to assist in the planning and managing of demonstrations, rallies, protests, and other crowd-oriented campus events planned or attended by students. DART members serve on behalf of the Vice President of Student Affairs.
DART exists to:
educate students regarding rights, responsibilities, and expectations

work collaboratively with Campus Police and public safety officials to maintain a safe environment

serve in an advisory capacity to students
What DART is Not: The Demonstration Action Response Team (DART) does not determine who may or may not demonstrate on or occupy University property. For additional information regarding the Use of University Property, please see Procedure 3103.
DART Member Experience and Training: Most DART members have significant years of experience working with various types of student oriented events. In addition, members are asked to attend periodic training sessions focused on 1st amendment rights, de-escalation techniques, and event logistics.
More information: For more information about DART please contact the DART co-chairs: Dr. Craig Stambaugh, Assistant Vice President, Engagement and Community Development at craig.stambaugh@stockton.edu or Mr. Jeffrey Wakemen, Director of Student Development, at jeffrey.wakemen@stockton.edu.
Information, Questions, and Answers
* The Information, Questions, and Answers that appear on this web page were modeled after Rider University's Bias Incident Response Protocol web page. We thank Rider University for granting permission to do so.
Statement from the President
Please join me in reaffirming our commitment to sustain an environment where everyone feels welcome, safe, and supported. Stockton will always be committed to providing an environment of inclusiveness; where we value individual differences, and recognize how important having a diverse faculty, staff and student population is to the success of this institution.
Our community must do all it can to promote civility and respect when interacting with one another. Civility and respect promote the free exchange of ideas, and that is the hallmark of a great public institution of higher education.
If you see a bias incident or hate crime, contact the University Police via 911. If you feel you are victim of a bias incident or hate crime, please reach out to resources listed on this webpage under University Resources. We all need to work together to help keep Stockton a place where everyone feels welcome, safe, and supported.